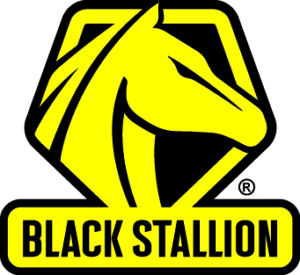 Revco Industries was started in 1974 by Mitchell Chu.  C. Edward Chu, Mitchell's brother, joined the company more than 39 years ago.
In January 2017, Steve Hwang was named president of Revco Industries, with Ed Chu becoming CEO and chairman of the board.  "Steve has made numerous positive contributions and is a respected leader within the organization," Ed Chu said at the time.  "With Steve as president, along with our experienced management team, Revco is ready to face all challenges and changes in our current business environment."
Also in 2017, Revco Industries announced that it would be doing business going forward as Black Stallion.  The change was intended to showcase what had become one of the best-known brand names in the welding industry.  Black Stallion has been the flagship product line for Revco Industries since the company started in 1974.  The DBA name leverages the strength of the Black Stallion product line and aligns the company and product brand identities.
"Users of our gloves, FR garments, and other products know and trust us as Black Stallion," said Hwang.  "We want to leverage the success of Black Stallion through our entire distribution channel and capitalize on the momentum of the brand.  We felt it was a good time to make the name change."
In January 2018, Revco Industries was acquired by Bunzl plc.  "The acquisition of Revco represents a further development of our safety business in the U.S. with the business in particular complementing and strengthening our existing presence in the welding and industrial supplies market," Frank van Zanten, chief executive of Bunzl, said at the time.
Revco has grown into the company it is today on the foundation of two key elements:  a singular focus on outstanding customer service and a commitment to dynamic product innovation. That vision will help carry Black Stallion over the next 45 years.
For more great content like this, sign up to receive the GAWDA Connection, which goes out on the 1st and 15th of every month. Click here to see a recent issue of the GAWDA Connection.