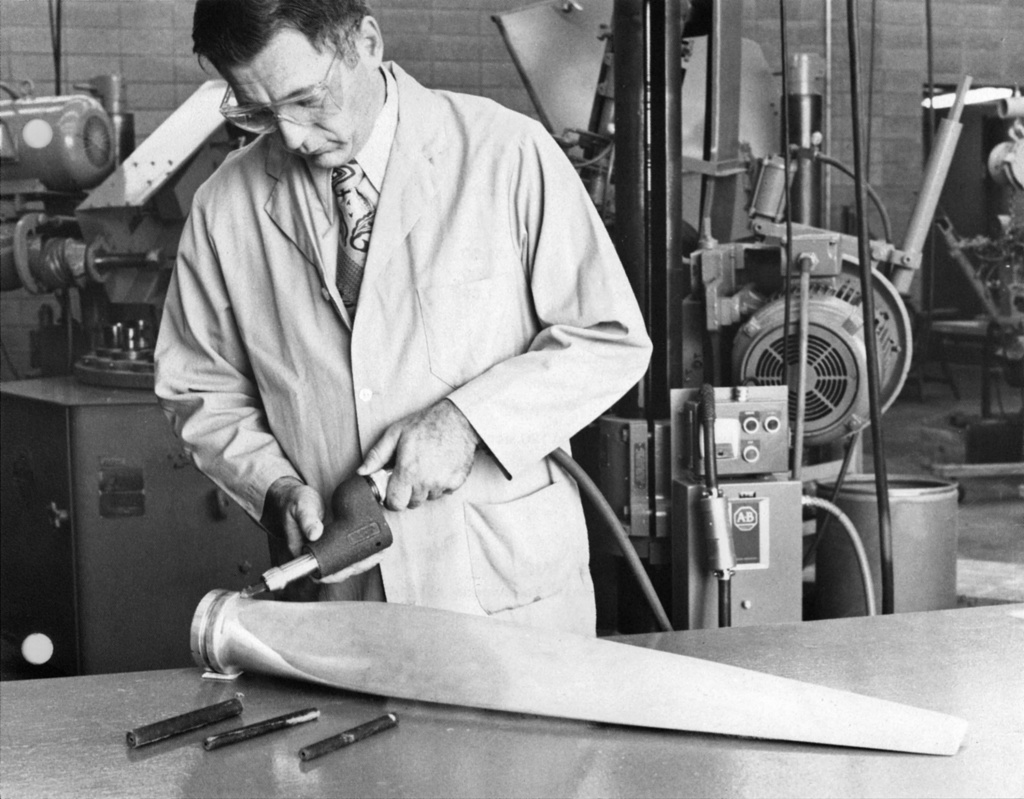 In 1969, Walter Welsch was working at 3M as an abrasives' salesman when he developed the original Dynafile Abrasive Belt Tool. The tool improved the task of hand-filing metals and other hard surfaces. It was then that Welsch decided to strike out on his own and Dynabrade, Inc. was formed.
"The vision that Walter set forth in the beginning has always been the driving force behind our success," says Ron Veiders, Dynabrade's director of marketing. "That entrepreneurial spirit and devotion to innovation and high-quality."
Entrepreneurial spirit has especially been a hallmark of Dynabrade's history, as the company is partially owned by its employees in an ESOP.
"I think being an ESOP has a pretty significant impact in how our employees come to work every day," says Veiders. "The pride that they have in the organization. To put that in perspective, our average tenure is close to 15 years."
The company has grown significantly since Welsch opened its doors half a century ago. Today, Dynabrade has 150,000 sq. ft. of office and manufacturing space at its Clarence, New York, headquarters, with subsidiaries in Luxembourg and India and business in 90 countries around the world.
To celebrate its 50th anniversary, the company has been holding events throughout the year, including a celebration on its actual anniversary, April 1, a family picnic in June, and a planned global sales meeting in October where employees from around the world will come to celebrate.
"When you have a method and surround yourself with the right people, success will follow," says Dynabrade President Hardy Hamann. "Our customers are seeing that when they partner with Dynabrade, success will follow. We've seen success, the end users have seen success and the distributors definitely have seen success. We want all of that to continue."
For more great content like this, sign up to receive the GAWDA Connection, which goes out on the 1st and 15th of every month. Click here to see a recent issue of the GAWDA Connection.