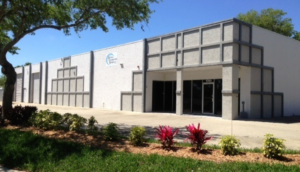 Global Calibration Gases Managing Partner Ray Borzio started a consulting business called Special Gas Systems and Technology (now Special Gas Services Inc.) in 1993 to serve the needs of the independent gases and welding supplies distributors desiring entrance into specialty gases manufacturing. . A small training lab was set up in Allentown, Pennsylvania, and interest grew rapidly. In 2004, the school was moved to Fort Myers, FL at the then corporate headquarters of CryoVation LLC. This gave Special Gas a forum to teach high end production techniques with hands-on lab demonstrations. In March of 2009 Global Calibration Gases was formed in partnership with Global Systems.
"From a planning perspective, our priority is to keep ourselves positioned well to take advantage of the opportunities that arise," says Borzio. "The opportunities would come from independent distributors in search of competent, reliable suppliers for those products they could not produce themselves."
In April 2010, one of the original partners of Global Calibration Gases pulled out of the company to pursue other business opportunities.
"The search was on for new partners and the logical fit woud likely come from one of my existing customers whose specialty gases program was large enough to benefit from our capabilities," says Borzio. "Arcet Equipment Company expressed a keen interest and an agreement to buy-out my original partners was formed on July 1, 2010. Over the next 5 months we re-staffed key positions, laid-in startup cylinders and valves and installed two 5,000-liter micro bulk systems, one for nitrogen and one for argon. We formally re-opened for business on January 1, 2011."
Since the company reopened, Global Calibration Gases moved from a 5,000 sq. ft. rental space in Palmetto, Florida, into an existing 11,000 sq. ft. facility in Sarasota. The company added a 750 sq. ft. lab build out and installed state-of-the-art cylinder prep and gravimetric filling systems, toxic, corrosive, and flammable gas scrubbers, flammable gas storage bunkers, bulk liquid nitrogen storage and extensive lab instrumentation.
"Since our re-opening with the new partners in 2011, we have enjoyed significant sales increases over the previous year," says Borzio. "There are so many opportunities coming our way and we will continue to position ourselves to take advantage of these growth opportunities. From a technical standpoint, we will continue to add new product lines consistent with our customers' needs, provided the new products fit our areas of expertise. From a continuing educational perspective, we are developing a new series of training seminars for both sales and production personnel with the emphasis on bridging the educational gap between sales and production activities. Research and development activities will become a significant part of our future."
For more great content like this, sign up to receive the GAWDA Connection, which goes out on the 1st and 15th of every month. Click here to see a recent issue of the GAWDA Connection.