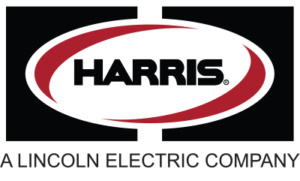 The Harris Products Group can trace its excellence in manufacturing back more than 120 years to when John Harris invented the first flame-cutting torch. Since that time, the Harris name has been identified with innovative people, practices and products in equipment and alloys used in brazing soldering, welding, cutting heating and gas control.
Harris has introduced a new corporate video that celebrates its esteemed heritage and industry leadership, and that can viewed at http://bit.ly/HarrisVideo
The Harris story started in 1899 with John Harris' torch invention, and the founding of The Harris Calorific Company. A few years later, in 1914 Joseph W. Harris, Sr. founded the J. W. Harris Company and developed many of the brazing alloys and fluxes that are still used today. When Lincoln Electric merged these two successful companies in 2005 and formed The Harris Products Group, an exciting new chapter began. In recent years, Harris has expanded its operations into new industries with acquisitions and new turnkey solutions. Currently, Harris has headquarters in Mason, Ohio, and manufacturing and distribution facilities worldwide.
"Although Harris has greatly evolved throughout the years, we continue to be focused on integrity, our customer, quality, performance, commitment, and employee development," said Harris Products Group Director of Marketing Ira Bennett. "As experts on both sides of the flame, we add value to our partners in the OEM, wholesale, industrial and retail sectors, as we serve their needs with alloy options, equipment solutions and unsurpassed technical and sales support."
Read other April 15 Connection News: