Michigan Arc Products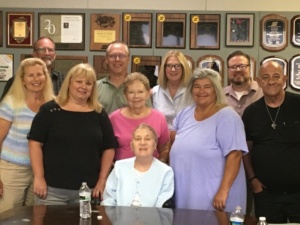 Michigan Arc Products (MAP) was established in 1970 by James Colosimo, Sr. to provide state-of-the-art welding technology to improve the manufacturing capabilities of Automotive OEM and Tier 1 suppliers. MAP provided the automotive industry with a professional technical sales force coupled with a highly skilled engineering department designed to provide welding process and procedure development management at a competitive price.
Today, MAP is celebrating its 50th Anniversary. It has become one of North America's premier suppliers of all grades of welding wire, welding equipment, welding robotics and comprehensive welding solutions. With regional warehouses throughout the U.S., Canada and Mexico, MAP has the ability to provide complete turnkey supply chain management services throughout North America.
A family-owned company, the second generation has been deeply involved in MAP for more than 30 years. Colleen Marsh started working with MAP in 1986 after graduating with her business and computers degree. Jim Colosimo came to MAP in 1989 after earning his business administration degree. Cathy Connors earned her bachelor's degree in Electrical Engineering, and, while working for Chrysler Corporation, earned her MBA in management and international business. She joined MAP in 2002. This second-generation team worked in different positions within the company under the tutelage of James Colosimo, Sr. While Jim Sr. passed away unexpectedly in 2012, he left the corporation in good hands. Today, Cathy and Colleen serve as co-CEOs while Jim serves as President.
One exciting evolution has been MAP's 2019 certification as a WBE "Women's Business Enterprise." This certification has allowed MAP to venture into new partnerships, allowing MAP to support its customers on multiple fronts, while continuing to provide premier welding products and comprehensive welding solutions with turnkey supply chain management.
"Though the Welding Industry has undergone dramatic changes in the last 50 years, MAP has continued to grow and adapt while building strong relationships with our customers and vendors," says Cathy Connors, MAP's co-CEO. "The backbone to MAP's success has been our dedicated employees that provide outstanding customer service and support. This teamwork approach has MAP looking forward to the next 50 years."
TOMCO2 Systems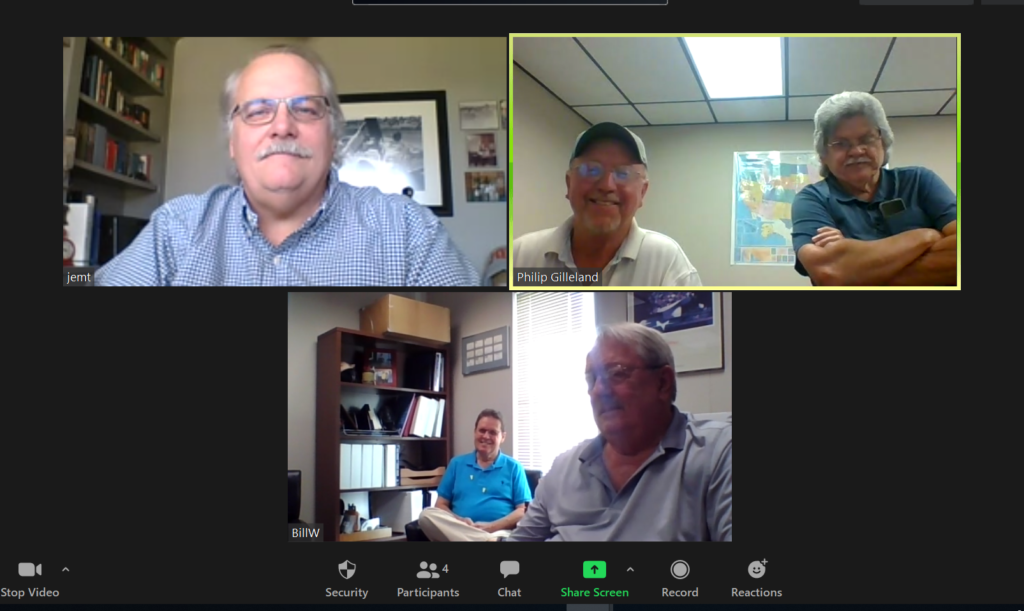 2020 marks 50 years for TOMCO2 Systems, headquartered in Loganville, Georgia. The company is a market leader in bulk CO2 Storage & Distribution and Dry Ice Production equipment with tens of thousands of installations globally. It is a full-service provider, focused on Market Applications and Solutions in CO2, Water Treatment, Food Freezing and Processing, Beverage and Brew, and Dry Ice Production. The company marked an important milestone in its history in 2018 when it was acquired by Air Water, Inc.
TOMCO2 prides itself on what it calls the TOMCO2MPLETE Advantage, which embodies all aspects of TOMCO2 Systems expertise and leadership in all aspects of the CO2 and Dry Ice markets. Among the tenets of the Advantage System are:
Pioneers – Experts in the industry and CO2 and Dry Ice equipment,
Experience – With 50 years in operation
Complete – The most comprehensive product offering from Storage, Production, Transportation and Application,
Solutions – Application focused, not just

 

an equipment supplier,
Service – Unmatched service and Application Engineering support,
Cost Effective

 

– Designed for the lowest life cycle cost.
Fifty years into its existence, TOMCO2 Systems Vision and Mission remain the same. "To make the world safer, cleaner and healthier. From concept to reality, we provide the products and services that turn the earth's' fundamental elements into solutions for global challenges facing our air, water, and mankind."
It is governed by principles of safety, quality, service and teamwork and values that include the tenets of empowering others, performing with excellence, challenging the status quo, and being transparent.
"Tomco Systems – we make constructive uses of CO2 possible."
United Abrasives

Since its founding in 1970, United Abrasives/ SAIT has been synonymous with quality, reliability, innovation and value. The company's relationship with SAIT, an Italian corporation founded in 1953, began as United Abrasives first manufactured coated abrasive belts. By 1975, the company had expanded its production to include bonded abrasives. The last two decades have seen tremendous change with the development of state-of-the-art robotics in the manufacturing process.
United Abrasives is proud of its commitment to manufacturing in America. The company's drive to produce the highest quality and safest abrasives in the industry leads to continuous updates and investments in all aspects of the company – product development, manufacturing, shipping, and customer service. United Abrasives is dedicated to continually testing, designing, and improving its products to ensure quality and maximum functionality.
Staying true to its core values throughout 50 years in business has helped United Abrasives create a company its employees are proud to work for. Its focus remains on making the best abrasive products possible.