Commercial Miscellaneous Sales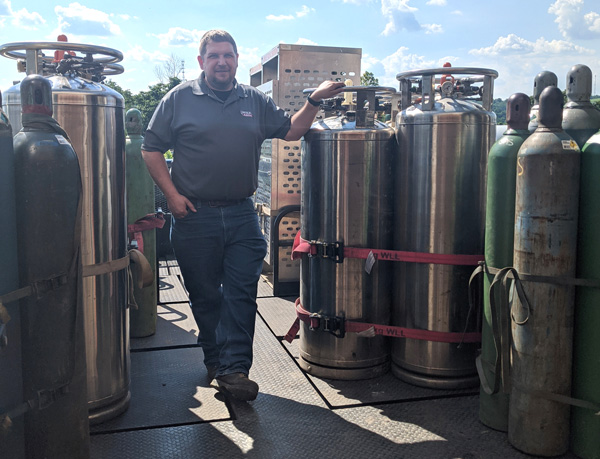 Commercial Miscellaneous Sales President Louis "Louie" Centofanti grew up around welding. His father and grandfather owned a shipyard and Louie developed a love for welding. When Centofanti graduated from college, he was interested in pursuing a career in welding and industrial supplies.
"In the area we live, we're dominated by major welding and industrial supply companies," says Centofanti. "There was an opening for an independent. So, my father sold his shipyard and came on board with me."
The company was started in 2005. Today, Commercial Miscellaneous Sales services both the industrial supply market as well as the welding supply industry.
"That's where our name came from," Centofanti says. "Miscellaneous covers anything we sell."
In the early years, Commercial Miscellaneous Sales reconditioned and sold a lot of used welding equipment. However, it progressed into the gas business by purchasing the cylinders of a welding supply company called Oliver Bottled Gas.
"They did not do any deliveries, just walk in customers," Centofanti says. "We grew the gas business by calling on and delivering to commercial customers. We also got in with Lincoln Electric as a warranty service center."
Eventually, that relationship grew to where Commercial Miscellaneous became a distributor for Lincoln.
"As our gas business grew, we began to install bulk tanks and cylinder filling equipment. It really took us to the next level when we began to pump gases in-house," says Centofanti. "Finally, what might have been the biggest influence on our growth was joining the Independent Welding Distributors Cooperative (IWDC). It really upped our game. We were able to have the same buying power of the majors. The staff at the IWDC has been great to us and really makes sure we have the deals on the products we sell."
As the company celebrates its 15th Anniversary, it has grown to five employees. As it continues to grow, Centofanti sees the distributor expanding its current delivery radius and potentially adding a new warehouse/showroom to its current property.
He concludes, "I'm happy to be at this milestone in my company's history. It really is a great industry with great people. I've never seen an industry where you are friends with your competitors. Part of the reason we are here today is because of the industry. Everyone is willing to help each other out, from needing some advice on how to do something to being short a certain type of cylinder or cradle and renting it from them. We all compete but at the end of the day we're friends also. It makes you proud to tell someone that you are a welding supply distributor."
Rainier Welding Supplies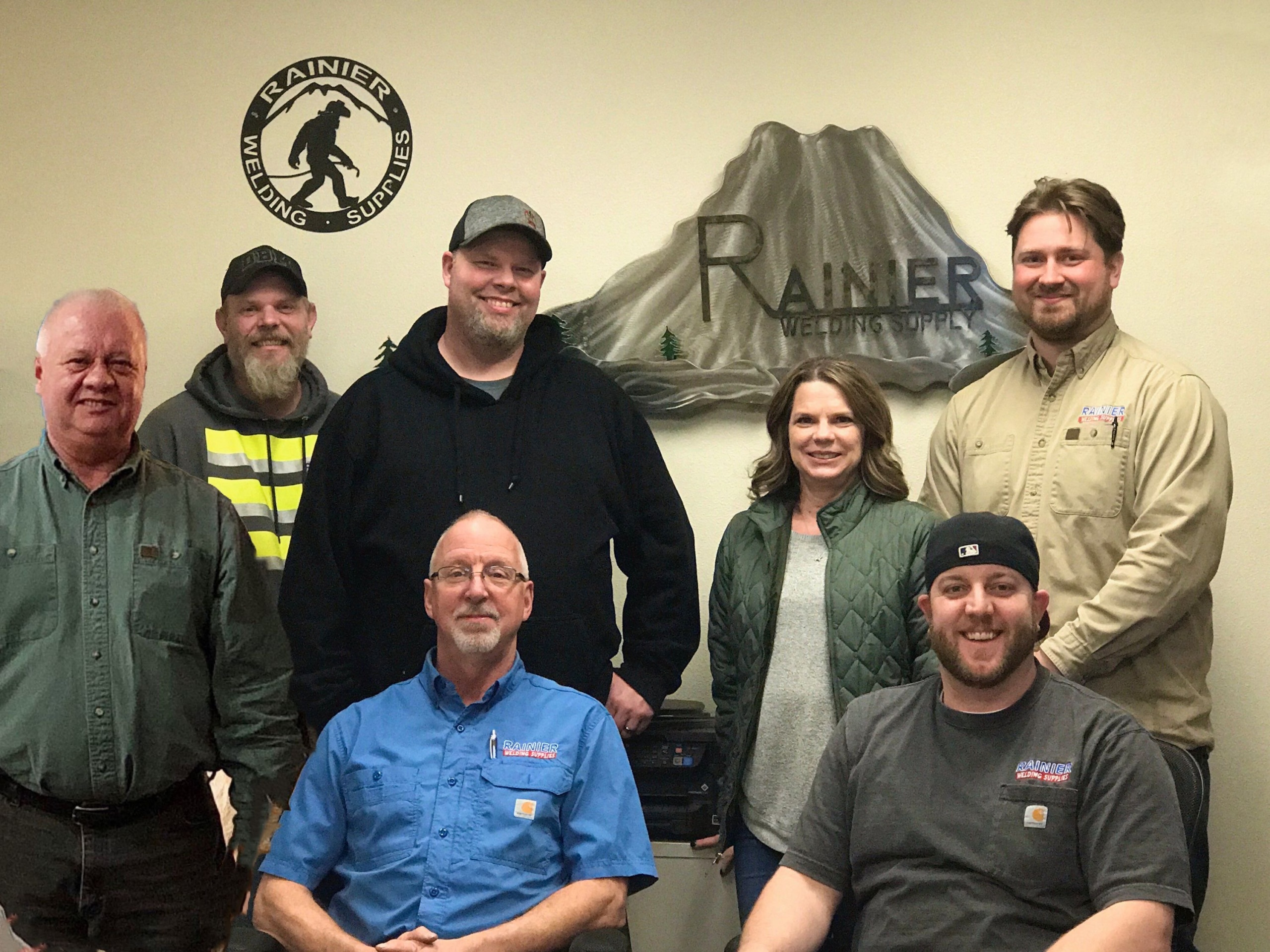 Jeff Michaelson opened Rainier Welding Supplies in 2005, after having worked in the industry for 28 years. He had worked for a company that sold and decided to strike out on his own.
"I had mentored under some of the best in the industry and felt confident that I could develop a profitable business," Michaelson says. "So, we rented a warehouse and, thanks to some suppliers that opened accounts for us, we were able to start deliveries to customers."
The early years of the company were small business through and through. The company did not have a storefront, instead relying on Jeff to make sales calls.
"I did sales and deliveries and my wife did the books at night after a full day of work," Michaelson recalls. "She has always been a very supportive partner."
Soon, Rainier added a driver, and, after the first year, moved into a larger space and hired another seasoned employee. However, just as the company was beginning to hit its stride, the Recession hit.
"It really hit us two-fold. We were trying to expand and grow into a bigger company. We had expanded and hired a couple of people and moved into a bigger space, just as things started to slow down," Michaelson says. "We were close to not making it. But luckily we were able to survive and things started to turn a little bit and we were able to get back to growth."
One of the ways Rainier was able to grow after the Recession was the addition of cylinder gas business.
"That was one of our expansion points to bring in more income," he says. "It's been good for us. It allows us to be a full-service supplier, so now customers can come to us as one-stop shop."
Michaelson attributes much of the success and growth of the company to his staff, which today encompasses seven employees.
"I have been very fortunate that four of our seven employees have been with us for more than eight years," he says. "We are committed to customer service and are very hands on with our customers, trying to keep service, knowledge and trust as our business motto. Our customers like dealing with locally owned business and we are committed to continue to expand and offer the best products and service to our customers."
Now 63, Michaelson is grooming the next generation of leadership within the company. They will be inheriting a company with a loyal clientele and very strong supplier relationships.
"I'm very proud of what we've been able to do and accomplish," Michaelson concludes. "We've always maintained a customer-centric attitude. If we can service our customers and can create relationships, they will keep coming back. That hasn't changed since I started in this industry. It's a people business."