A-L Compressed Gases of Spokane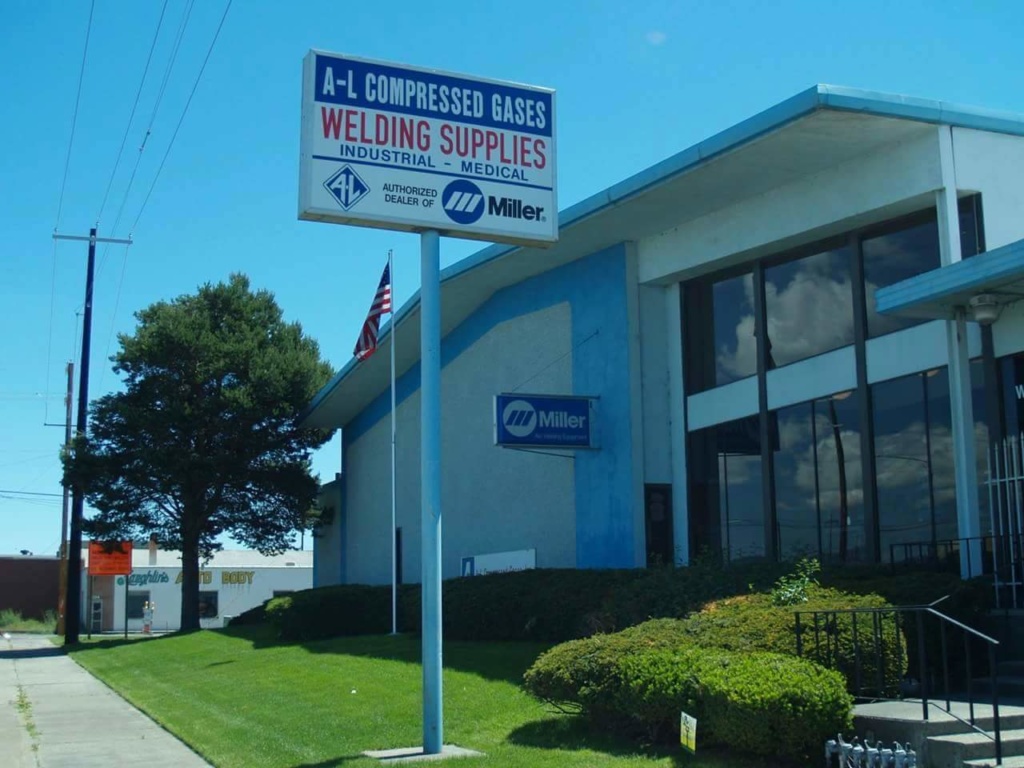 A-L Compressed Gases of Spokane is celebrating its 30th Anniversary in 2020. The company was founded in 1990 by Shan and Barbara Bush. The company began when Air Liquide divested its retail hardgoods and small cylinder business and established the ALNET distributor network. Shan Bush had held several positions with Air Liquide throughout the 80s and decided to go into business for himself.
"A-L Compressed Gases has grown through the hard work and dedication of all of our employees, both past and present," says President Brady Bush. "This includes Ken Wilson, our longest tenured employee. From the beginning, he was our father's most valuable asset and to this day he continues to manage our most valuable customers and their elaborate projects."
Now in its second-generation, A-L Compressed Gases has managed to grow and evolve by being confident and able to adapt to the new processes and trends in the welding market. 
"We pride ourselves in making sure that our sales force is the best trained team in the area," says Brady.
Today, A-L Compressed Gases has seven locations and a cylinder filling plant, employing 55 people.
Looking ahead, Brady expects A-L Compressed Gases to continue to grow and "add pieces to the puzzle to better serve our customers."
The company's steadfast devotion to top-of-the-line customer service has only been enhanced in today's digital marketplace. Says Bush, "Our industry has changed due to the fact that the Internet is the first place customers go for information on welding. We have to be even more customer service driven to compete with online retailers."
He concludes, "This year will be remembered by everyone, but not because of our anniversary and that is fine with us. We know what we have accomplished and what is yet to be done. Even in the best of times it has not been our style to pause for a long-winded pat on the back. Our focus remains on what has gotten us here. Our customers and our employees."

ASM – American Standard Manufacturing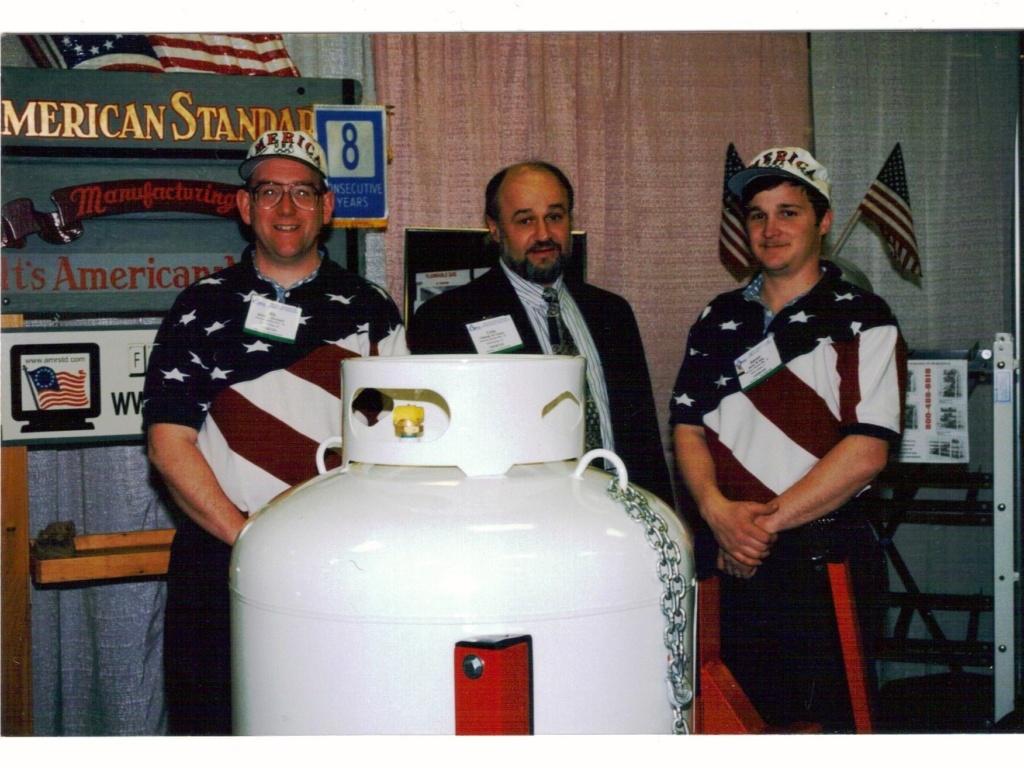 ASM was founded in 1990 by Coleman and Connie Vickary. Over the next 30 years, ASM has been committed to serving the changing needs of its customers, constantly reinventing itself and researching and developing new and useful products that improve safety and productivity, while enhancing its customers' position in today's competitive and global marketplace.
The company was founded in a small manufacturing facility as a manufacturer of cabinets and cylinder handling equipment, which remain a mainstay of ASM's business today. However, rapid growth led to an expansion within four years, as ASM moved to its current 28,000 sq. ft. facility in Central Bridge, New York.
In the ensuing 30 years, ASM has evolved into one of the most innovative companies in the industry, constantly refining its products and processes to make things as easy and user-friendly as possible.
Says CEO David Day, "It's important to continually make our products more user-friendly in more applications."
Building on its original product line, ASM has broadened its scope to include propane forklift cylinder storage, high pressure cylinder storage for welding and industrial applications and a range of innovative, ergonomic cylinder handling equipment. But what really has allowed ASM to shine, in addition to its product offerings, is its company culture.
"We are committed to providing a work environment that encourages all of our employees to achieve their full potential," says Day. "The philosophy governing this commitment and all actions of our corporation and its employees is 'The Golden Rule' – treat everyone, including our staff and customers, the same way you would like to be treated: with respect, compassion, and understanding."
Kobelco Welding of America
Kobelco Welding of America (KWAI) was established in 1990 as a wholesale company owned by Kobe Steel USA Holdings for marketing Kobelco welding consumables in North America and Latin America. Since Kobelco Welding of America launched, it has worked closely with all of its customers through quality services both in sales activities and technical support. Because of its outstanding business attitude, KWAI has earned rapid growth led by its excellent reputation and the distributor's sales network expansion nationwide. Today, more than 300 distributors are stocking Kobelco welding wires, mostly flux-cored wires, supplied from KWAI. KWAI's stainless steel flux cored wires have earned the largest market share, 40%, in the North American market.
KWAI has been pursuing customer satisfaction, through activities based on the business slogan "QTQ" which stands for: Quality products, Technical support and Quick delivery. Since its founding in Houston, KWAI has expanded its sales network by opening a Cincinnati Distribution Center (1996), a Chicago Distribution Center (1999), a Philadelphia Distribution Center (2002), a Salt Lake City Distribution Center (2002) and a Birmingham Distribution Center (2006).
The company's devotion to quality products starts with its welding R&D department, which is continually studying new materials and processes. KWAI's new discoveries have resulted in flux cored wire with less spattering and easy slag removal. Its wires have excellent arc stability and smooth wettability that produce a beautiful bead…spool after spool.
And one thing KWAI's customers don't need to worry about is availability. The company prides itself on fast delivery, backed by its relationship with Kobe Steel.
"Because we're the Welding Company of Kobe Steel, our warehouses are always well stocked to meet your needs. In many cases, an order placed today means it will be delivered tomorrow, not weeks or months from now," says President Nick Miyauchi.
Says Akira Yamamoto, Managing Executive Officer and Head of the Welding Business for Kobe Steel, Ltd. "The overall welding environment has been changing rapidly – as have our clients' needs. By responding promptly to those changes, we will provide products that match our clients' requests, and, in this way, we can differentiate ourselves and add more value in the future."
Thermacut

THERMACUT was founded 30 years ago as Tatras Imports, Inc. in Claremont, New Hampshire. The company sold products under the brand ZAP Plasmatherm, a reseller of plasma consumables from local vendors directly to end-users. The company began operating with three employees, conducting business through telephone sales. In 1992, the company opened a small manufacturing facility in the Czech Republic, followed by a sales office there in 1996. The Czech facility was created to produce and sell plasma consumables and torches directly into the Eastern European market and through distributors in Western Europe under the brand name THERMACUT, utilizing both inside and outside sales representatives. And in 1993 the THERMACUT brand was introduced into North America and sold through distributors.
In January of 1999, STK Gesellschaft für Schweißtechnik GmbH (a holding company 100% owned by the IBG Group of Cologne, Germany) purchased 80% of the shares of THERMACUT and in 2002 completed the acquisition to become the 100% shareholder of the THERMACUT Group.
Since those early and humble beginnings, THERMACUT has evolved into a major force in providing plasma torches and consumables through multiple sales channels supported by 20 sales subsidiaries to support the company's ever-expanding customer base. THERMACUT also has a close partnership with Abicor-Binzel (an IBG owned company) with locations in India, the Middle East, Turkey, Belarus, Kazakhstan, Denmark, Norway, Sweden, Finland, United Kingdom, South Korea, Australia, Mexico, and Brazil. Based on customer demand, THERMACUT has also introduced TIG/WIG, MIG/MAG and Oxy-fuel products and produces those products at its modern ISO 9001 production facility located in Uherske Hradiste in the Czech Republic.
It's a well-known fact that THERMCUT produces a wide range of consumables for plasma, laser and oxy-fuel cutting. Some consumables are used for everyday cutting and their lifetime corresponds with the usual standards of OEM manufacturers. However, THERMACUT also produces consumables that aver vastly superior to original parts from some OEM manufacturers. 
Throughout the life of the THERMACUT Group, the company has operated under the believe that, "The customer is always right." It is what motivates THERMACUT to improve in all areas, starting with the development of all products and ending with their sales.
"THE CUTTING COMPANY" is not just a slogan for THERMACUT. It is an established practice. Thirty years after the founding of Tatras Imports, Inc., the company continues to operate under the same core tenets: to be a reliable supplier to its customers, a valuable partner to its customers and ethically responsible to its employees.