EQUIGAS

EQUIGAS was founded 35 years ago in Venezuela by Antonio Arvelo. Antonio was working in the Lubricant and LP-Gas distribution business when he identified the need for a more reliable equipment distributorship. He founded EQUIGAS as a way to help provide that reliable equipment to the industry. As time went on, Antonio added a separate division devoted to service, delivery, technical training and engineering projects.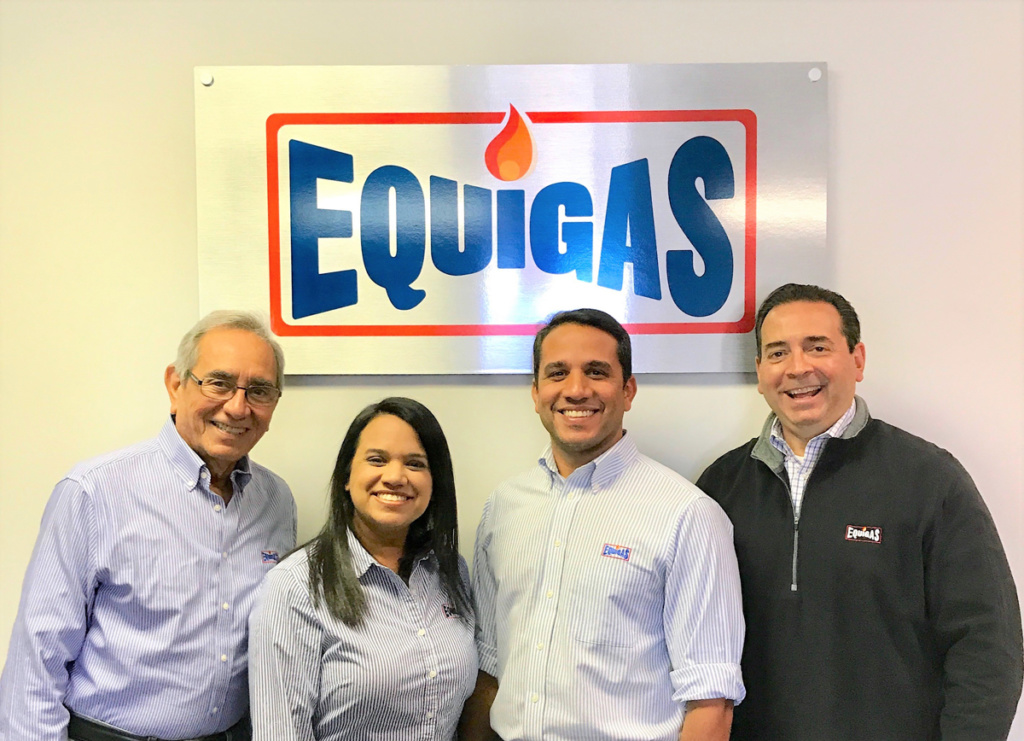 Rafael Arvelo joined the company in 1990, at the age of 20, as a sales representative. At the time, it was just his father, Antonio, a secretary and Rafael. Rafael worked his way up through the company, eventually becoming General Manager in 2000. However, it was around this time that Venezuela began experiencing political unrest.
"In 2010, because of the situation politically in Venezuela, I had remarked at a trade show that I was considering moving out of the country," Rafael says. "That same day, the president of RegO Products called me and asked, 'Would you like to live in North Carolina?'"
At the time, Rafael had been with EQUIGAS for 20 years. He had seen the company grow from three employees to 60 by 2010. However, he made the difficult decision to leave EQUIGAS, move to North Carolina and join RegO, where he spent the next seven years.
In 2017, Rafael decided to leave RegO and open a North Carolina branch of EQUIGAS to sell RegO Products and other brands. EQUIGAS had opened its International branch in Miami in 2014, so the North Carolina branch would become the company's third location.
Today, EQUIGAS is one of the premier strategic partners in the gas industry both in the Americas and the Caribbean. It remains the same customer-driven family company that it was when Antonio launched the company 35 years ago. It has built a culture of world class service and a family atmosphere that entices employees to stick around long-term.
"When people start working with us, they don't leave," Rafael says. "They become part of the family. I always say, 'As EQUIGAS grows, you grow.' We have a large number of employees who have been with us for 10, 15, 20, up to 30 years."
That longevity combined with the company's devotion to world-class service has launched EQUIGAS to the heights it currently enjoys.
"When a customer calls with an issue, our team is prepared to get into that customer's shoes," Arvelo says. "If we can't fix the issue immediately, on the phone, we will replace the equipment that same day, no questions asked. When we receive the equipment back, we do an analysis and take the actions needed to ensure it doesn't happen again."
In the next ten years, Arvelo expects the company to continue to grow and add more locations in the U.S. EQUIGAS has wholeheartedly embraced the digital revolution, staying omnipresent with their social media posts. All of the ingredients are in place to make the next 35 years as impressive as the first.
FasTest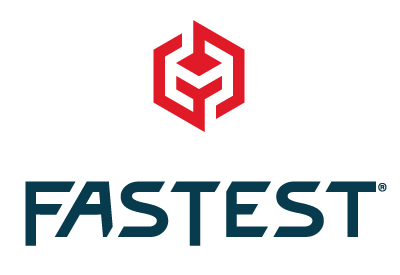 Mike Lyon founded FasTest in 1985 with "a couple quick connection tools for manufacturers to perform leak tests." This quickly translated to the compressed gas industry, allowing manufacturers to quickly attach cylinders with the technology. Over the next 35 years, FasTest has grown to 80 employees in two locations: Minneapolis, Minnesota, and Shenzhen, China, a facility which was launched in 2018 to deliver manufacturing quick connectors for leak testing in the region.
A milestone moment in FasTest's history occurred in the early 1990s, when Rob Danielson joined the company's engineering team. He developed the compressed gas industry's first yoke style connector for medical oxygen E-Cylinders, the MediMate. As the VP of Engineering, he went on to create a line of gas quick connectors with patented technology for a variety of CGA valve standards.
"FasTest has grown by expanding quick connection technology into new markets, along with developing new products," says Dustin Sirny, FasTest Director of Advanced Technology. "Product innovation is a core strategic priority to drive growth. We look for customer problems and then develop solutions to eliminate that pain point."
Though the COVID-19 pandemic has prevented an anniversary event, FasTest did launch a major rebranding of the entire company on June 1.
"After 35 years of connecting with our customers around the world, we strongly believe that now is the time for a fresh and vibrant look that matches and reflects how our business has evolved," says Gary Rychley, President of FasTest. "Product Innovation with new technologies to supply our global customers with the broadest and most advance product line in the industry sets us apart and positions FasTest for the next 35 years."
MPT Industries
MPT Racing Inc dba MPT Industries was founded in Kearny, New Jersey, in November of 1985 by company president Michael Trueba Jr. The original concept was to distribute high performance automotive parts and accessories to race teams and automotive enthusiasts.
MPT Industries' first location was in West Caldwell, New Jersey, in early 1987. Beginning in the early 1990s, the company's primary focus quickly changed from distributor to manufacturer with the purchase of a custom car cover manufacturer. From there, the company expanded into specialty lubricants, then automotive appearance products.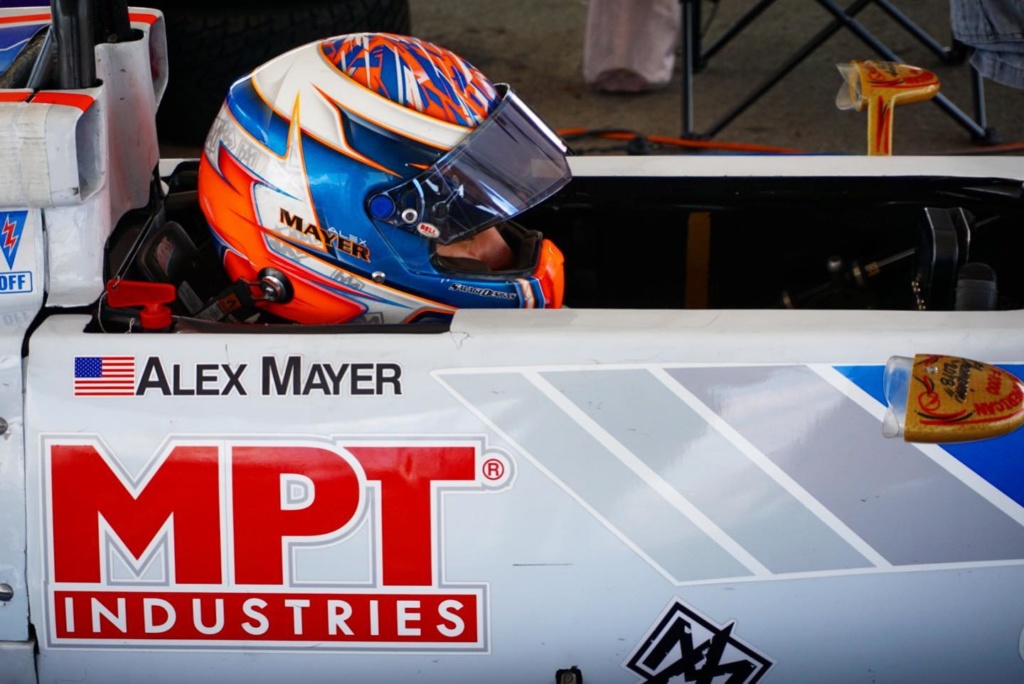 Today, MPT Industries provides a full line of specialty lubricants for industrial, medical, and automotive applications, including the OC line of oxygen compatible thread sealants and lubricants, as well as rust inhibitors, polishes/sealants, firefighting foams, and more. All products sold by MPT Industries are manufactured in-house in Dover, New Jersey, with a staff of seven people.
As with automotive parts stores, distributors of welding supplies have seen a tremendous consolidation during the last 35 years. This trend has forced the company to rely less on business from small retailers/distributors with store front locations to large distributors and manufacturers of industrial equipment and supplies.
MPT Industries continues to develop new niche related products for the marketplace. Their newest products include MPT Fire Repel Flame Retardant for work clothing and materials in close proximity to sparks or open flames, and MPT Burnout Fire Extinguishing Concentrate for refilling cylinders used to extinguish Class A, B, D or K fires.
Techniweld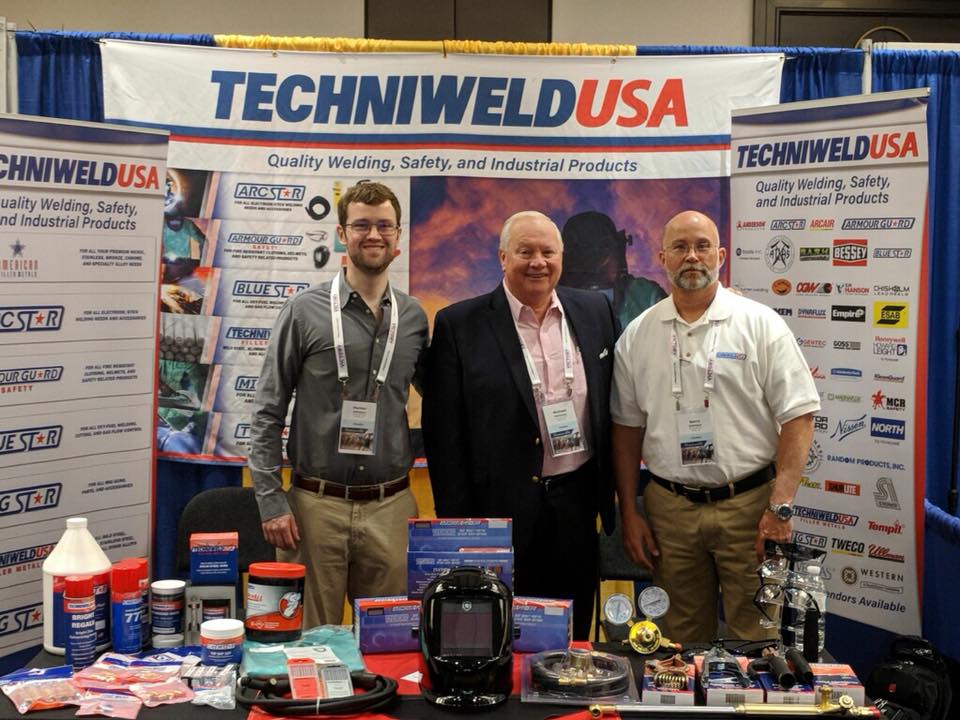 Eddie Johnson founded Techniweld 35 years ago while attending a trade show.  Eddie's brother, Barry Johnson, started with the company in 1986, about six months into the company's history. The two brothers had grown up with an entrepreneurial spirit inherited from their father, who, after leaving the military, started his own real estate company and then went on to establish an insurance firm. After his retirement, Mr. Johnson, Sr., joined the family business at Techniweld as financial manager until he retired for the last time. Their father's favorite advice to encourage bravery and initiative in his children was that they should jump, because otherwise "the parachute would never open."
For 35 years, Techniweld has grown and evolved based on its sales department, both inside and outside. The inside division is hands-on and always available. It handles everyday order processing, technical inquiries, while the outside sales team visits manufacturing plants to offer demonstrations, quality training, and safety training. "This is the most important aspect of our business. Everything else we do stems from these functions," says Barry.
Today, the company has 75 employees across four locations. Eddie's son, Hunter Johnson, serves as President. One of the reasons the business has been able to grow so significantly is due to its decision to secure acquisitions. Techniweld offers a number of brands, with its Star product line being by far the most popular. The Star line includes everything needed for welding, except machines, and the reason for its success is clear. The industry giant has spent many years of intensive research and expert engineering to improve on popular technologies to create its various house brands at very competitive prices.
Techniweld is always expanding and listens very closely to its customers' requests. For instance, when COVID-19 first emerged, Techniweld discovered the increased demand for personal protective equipment (PPE). It did its research and contacted its suppliers for safety gear to find high quality products and launch them quickly to help in the global pandemic. Techniweld has bolstered its Armour Guard line of respirator supplies and its Chem Star line of hand sanitizer supplies, along with face shields, thermometers, sanitary wipes, and more.
"We listen to our clients. If there is enough interest in a particular item, we'll secure a first-class supplier. We are dynamic wholesalers, enabling our customers to compete and be safe in their markets," says Barry.
The company protects its customers from rising costs by using its economies of scale. It also supports customers' sales and promotional efforts by printing flyers with their names and retail pricing on that can be given to end-users, together with the digital versions used in e-blasts.
"We're really accessible. Our people's knowledge is one of the main reasons people do business with us and continue to do business with us. That and the fact that we offer really high-quality products at competitive prices in a timely manner," says Barry.
When considering the industry outlook, Barry expects big things over the next ten years.
"A lot of people don't realize how many things contain welding. While the steel industry is a bit volatile at the moment, American steel returning to the country will bring more and more growth in the welding industry," he says. "There's a reason welding is being advocated as a career. Welders make good money, and the industry needs them."
Techniweld's future is set. While its current system is evolving to offer a two-day delivery period across the U.S. and smoother day-to-day processes like friction-free returns, it also looks forward to doubling its size within the next ten years.
Wire Wizard
Wire Wizard is celebrating its 35th Anniversary in 2020. The company's CEO Ed Cooper founded Wire Wizard in 1985 after having spent 22 years as a welding fabrication instructing at a local vocational school. An inventor and creator at heart, Cooper saw a need and developed the first wire de-reeling arm for National Standard Wood reels.
The company has continued to grow and evolve through a combination of passion, grit and the development of premium proprietary solutions. Wire Wizard's devotion to "Creating innovative industry-leading products that disrupt the status quo" is engrained in the culture it has built and every decision made at Wire Wizard is in service of that mission.
"As a family-owned and operated organization, we look forward to continuing the legacy built by our founder," says Vice President Brian Cooper. "Not only in carrying the business forward for years to come, but also in continuing to carry his torch of innovation."
Today, the company operates out of three locations, its main headquarters in Jackson, Michigan, which consists of 80,000 sq. ft., and satellite distribution centers in Windsor, Ontario, Canada, and Houston, Texas. The company has a staff of 65.
Through it all, Wire Wizard has remained true to its founding and is proud of creating and manufacturing an American-made product that creates growth and opportunity in its local community.
Says Brian Cooper, "We believe strongly that the COVID-19 pandemic will result in a reshoring of supply chain for many customers, and are proud to have remained American-made through all these years."
He concludes, "35 years would not be possible without the incredible team of people we are fortunate to call our family. Our staff is comprised of dedicated, hungry, positive people who take extreme pride in their work and our organization."