Wise Telemetry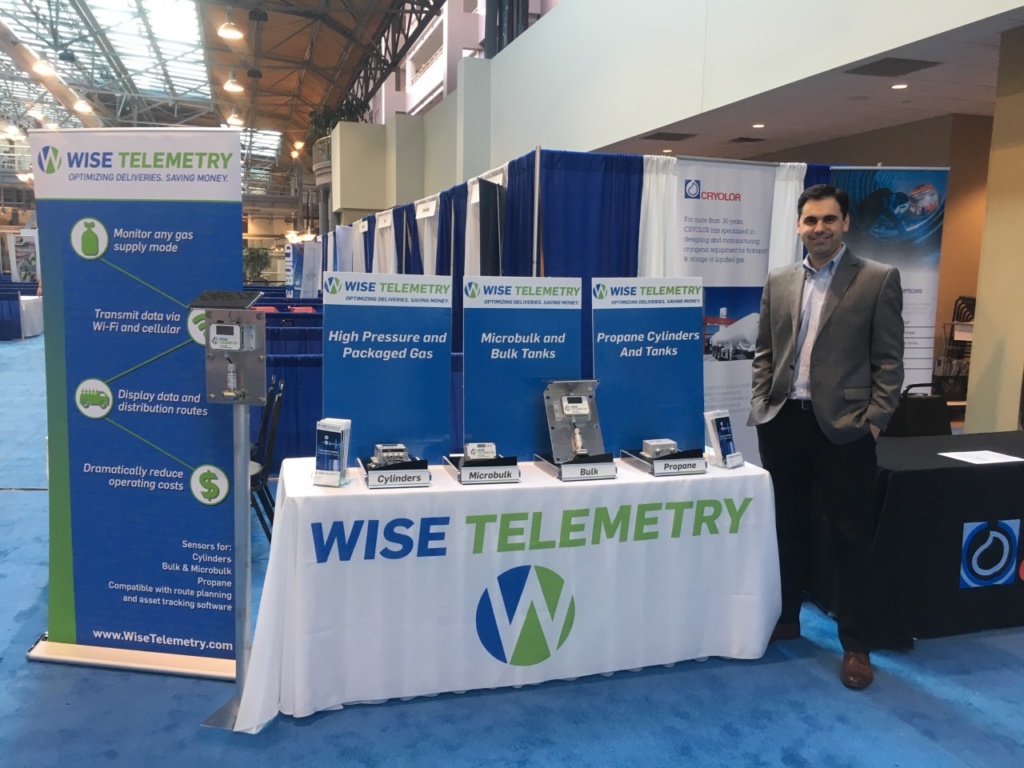 Wise Telemetry is celebrating its 5th Anniversary in 2020. Eric Wise founded the company based on research he had done at Carnegie Mellon University. He was initially focused on remote monitoring for medical oxygen cylinders due to family members who needed oxygen therapy. Through partnerships with local economic development organizations, investors, and gas distributors, Wise began to expand its view to include other assets in the gas industry such as bulk and microbulk tanks.
According to Founder and CEO Eric Wise, "There have been three keys to our growth. The first has been our dedicated team who strives to provide a high value telemetry experience every day. The second has been closely listening to what our customers are asking for and partnering with them to develop solutions that meet their needs. The third is the outstanding support of our home metropolitan region, Pittsburgh. The Pittsburgh business and technology community have supported us through a variety of programs that helped us get started. Each one of these aspects has been essential in expanding our customer base to cover the entire country and, recently, expand internationally."
Today, Wise Telemetry has two locations, its original Pittsburgh location and a Pensacola location, with five employees between the two branches.
Looking ahead, Wise expects to continue partnering with gas distributors domestically as well as accelerating its international presence. Just since its founding, Wise has seen many new communication technologies transform the market and enable telemetry to be highly cost-effective in places where it had traditionally was not. Wise regularly integrates these technologies into its products to provide new services to its customers.
"The Wise Telemetry team is very grateful to the industrial gas industry for helping us over the last 5 years to grow from an idea into a company with a national footprint," says Wise. "We look forward to all of the ​transformative things we will accomplish together in the next 5 years!"