Generant Company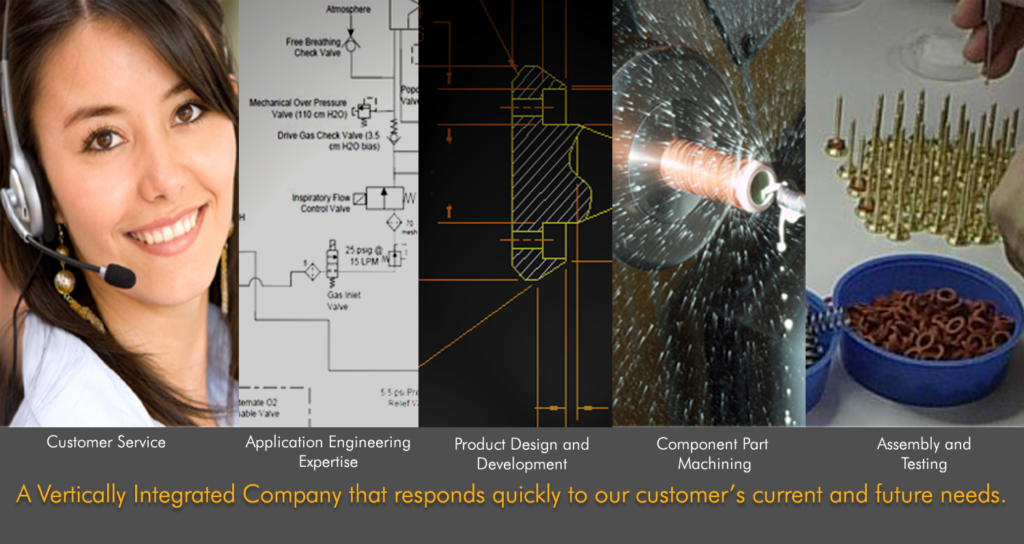 Generant was founded in 1930 by Albert Simon, an engineer and business owner. He started the company with a line of needle valves, filters, lubricators and pressure regulators. Generant held the original patent on the Air Pressure Regulator and began to assemble and market these products to industry. In 1966, Albert retired and sold the business to his accountant, Paul Buren. In 1968, Buren acquired Generant's largest supplier, Reliable Screw Machine Products. Reliable was a job shop screw machine company. Then, in 1972, the company further expanded the Screw Machine business with the acquisition of Automatic Screw Machine Products located in Butler, New Jersey. Soon after, Generant Company, Reliable Screw Machine Products and the newly acquired Automatic Screw Machine Company consolidated their manufacturing operations to the Butler facility. The facility was expanded in 1984 to accommodate the growing operations.
Paul's son, Ben Buren, graduated from engineering school in 1984 and was appointed president of Generant Company. Paul continued to focus his efforts on the job shop screw machine business while Ben concentrated his efforts on the valve company. Shortly after, the decision was made to phase out the job shop operations and continue to build the Generant valve product line.
Generant was very successful in gaining market share from many other valve companies due to its ability to manufacture component parts quickly and efficiently. Generant core product lines expanded to include Check and Precision Relief Valves.
Generant quickly established a strong foothold in the Industrial Gas and Cryogenic markets with a reputation as an applications driven, innovative problem-solving leader. In 1996, Generant was approached by a Major Gas Producer to develop a better solution for a problem that had plagued the industry for years. This need was satisfied with the introduction of the Series CRV, Cryogenic Relief Valve. This valve rapidly became the industry standard for Block Line Safeties and Liquid Cylinder Relief Valves. The Series CRV was soon being specified by all of the major liquid cylinder manufactures as the OEM valve of choice.
Generant continued to build on this success, developing many more innovative product solutions and now enjoys a strong position in the Industrial Gases and Cryogenics, Medical Gases and Equipment, Energy, and Chemicals markets. With its product offering and market presence growing in the instrument valve markets, it was a logical progression to offer products with Dual Ferrule Instrument Tube Fitting Connection options and in 2002 Generant acquired the manufacturing operations of the BI-Lok Ihara Science Company located in Meadville, Pennsylvania. The acquisition included full manufacturing and marketing rights to the established BI-Lok trade name Dual Ferrule Tube Fitting product line in the Americas.
In 2006, Ben Buren sold a large stake in the company to its employees in the form of an ESOP. Ben Buren is still the president and chief engineer and remains the largest single stockholder.
In 2014, Generant became a 100% employee-owned company after Ben Buren sold his remaining interest in the company to the ESOP (employee stock ownership plan).  Ben Buren is still the president and chief engineer and remains instrumental in the daily operations of the business.
Today Generant corporate headquarters are located in Butler, New Jersey, where most valve and regulator products are manufactured. The BI-Lok fitting product is manufactured and assembled in Meadville.
Hobart Institute of Welding Technology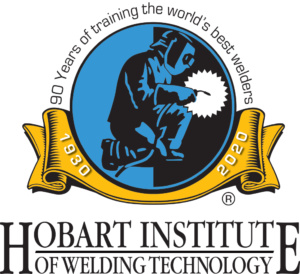 The Hobart Institute of Welding Technology (HIWT) was founded in 1930 as a department of the Hobart Brothers Company. At the time, four welding booths were placed in a corner of the Hobart Brothers factory and used for training. In May 1940, the school was granted a charter by the State of Ohio as a 501(c)3 nonprofit corporation governed by a board of directors and became known as the Hobart Trade School. The school trained thousands of welders for World War II production in 1942-45. In 1958, the present Hobart Technical Center, which houses the school, was completed. Ohio State Board of Career Colleges and Schools approval was received in 1970 and in 1972 The National Association of Trade & Technical Schools granted accreditation to the school. In September of 1991, the name was changed to Hobart Institute of Welding Technology.
Today, HIWT is located in Troy, Ohio. It has more than 350 weld stations, 19 classrooms, 450 chairs and employs nearly 50 people. The school is focused on supporting the welding industry and continually works with its Program Advisory Committee to ensure the curriculum is relevant to the needs of the industry. As the school has grown, HIWT became an ATF, which afforded students the opportunity to earn through testing AWS® QC-7 Certifications as part of the programs it offers. Additionally, being an AWS® Accredited Testing Facility, HIWT offers certification testing for corporate/business clients as well. The school has courses for welders at all levels of their careers – from just learning to weld to retirement. Offering continuing education for welders is one of the ways HIWT works hard to support the industry as a whole.
"Our school has served its mission and the welding industry for 90 years," says Scott A. Mazzulla, President & CEO. "It has done so with an incredible amount of talent and dedication from a team of welding educators. This team of professionals have trained well over 100,000 people that call welding a career. Over the next 10 years we see more of the same with the next generation of talent and students. The Institute will continue to expand its offerings making its mission more widely available to the public and industry."
Prior to COVID-19, HIWT had been planning to hold an open house, which has been put on hold. However, it has not stopped the school from celebrating its 90th Anniversary. It has developed a special 90th Anniversary logo and will be sending around a special 90th Anniversary Celebration Edition of its newsletter.
"We are incredibly proud of what we have accomplished in our 90 years of education," says Mazzulla. "The Institute is considered one of the top welding schools in the world and we take that very seriously. Our instructors and support staff are committed not just to the operations of the school, but to the welding industry as a whole. Hobart Institute of Welding Technology is committed to training the world's best welders, and this is a commitment we do not take lightly. "