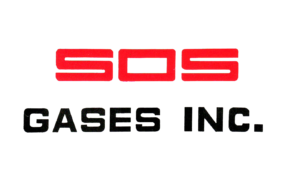 SOS Gases, Inc. (Kearny, New Jersey) was established on February 1, 1961, by John A. De Fillipps, Robert Saxon and Robert Stone. 60 Years later, the company still operates as a family business, as Steven C. De Fillipps and Carmen J. De Fillipps have owned and operated the company for the past 35 years.
"Our company has been able to grow and thrive for the past 60 years by having good employees, who have been dedicated to the company for many years," says Steven De Fillipps.
Today, the company operates out of its Kearny, New Jersey headquarters and has 21 employees.
"SOS Gases, Inc. is known for our services and loyalty to our customers," De Fillipps says. "Since the beginning, we have had two suppliers. The first was Liquid Carbonic. Then, Liquid Carbonic sold to Praxair in 1995. Since 1995, we have been with Praxair. We are not only loyal to our customers, but our suppliers, too."
As the company embarks on the next 60 years, De Fillipps hopes to keep SOS Gases, Inc. a family business by passing the company to their sons, Steven C. De Fillipps, Jr. and John A. De Fillipps.