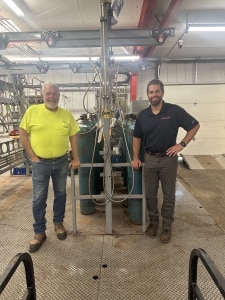 John T. Albanese opened up Advanced Welding Supply Company, Inc. on April 1, 2003. However, his passion for the industry goes back much further. John's passion for the welding industry first began at The Chicago, Milwaukee, St. Paul & Pacific Road Railroad Company where he served a State Indentured Apprenticeship Program as a Boilermaker. John completed his Apprenticeship and became a Journeyman in 1975.
 In 1984 John was recruited by Airco Welding Supply Company. He spent the next 18 years there as a top salesperson in Industrial Gases and Welding Related Sales. Because of John's extensive hands-on experience in various welding applications and processes, he was appointed to BOC Gases National Fabrication Development Team.
Advanced Welding Supply Company is a family owned and operated welding and industrial gas supplier based out of Milwaukee, Wisconsin. The company prides itself on its unmatched customer service. In 2008, John was joined at the company by his son, Vice President Chris Albanese.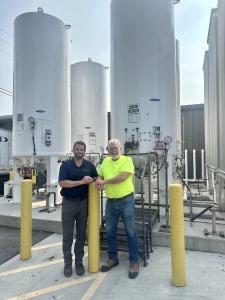 For two decades the company has thrived on its promise of:
Very competitive pricing
Guaranteed top quality products
Exceptional Service
"We have been so blessed to celebrate our 20th anniversary this year," says Vice President Chris Albanese. "Thank you to our dedicated employees and wonderful customers for making this milestone possible."  
GAWDA members represent the best-of-the-best companies in the gases and welding industries. Each year in the Summer issue, we recognize those GAWDA Members celebrating milestone anniversaries. In the Q3 issue's President's Column, GAWDA President Robert Anders explored the three C's of longevity. We want to add a fourth C for this column: Congratulations to all those GAWDA members celebrating anniversaries this year! And if you have a milestone anniversary coming up in 2024 and would like to be featured in this column next year, please reach out today at [email protected]