85 Year anniversary for

Purity Cylinder Gases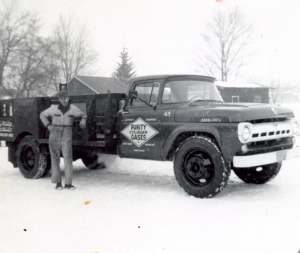 In 1938, Edward Butterfield, Glenn G. Garman and Howard Sweet organized Purity Cylinder Gases. The company was incorporated into the state of Michigan in October of that year, and the first ever store was opened at 721 S. Division Avenue in Grand Rapids.
In the mid-1960s, three of the distributor's employees became new officers within the company. GlennDeVries, Ken Nyhuis, and Don Wyngarden purchased the company from the original founders. These three officers began to build onto the solid foundation left by Butterfield, Garman and Sweet.
"The second generation really started that growth process," says Doug Nyhuis, President of Purity Cylinder Gases. "They guided the company through several expansions of buildings, personnel and computers."
Today, Purity has 15 locations throughout Michigan and Indiana, with more than 175 employees. Much of that size can be attributed to the groundwork laid by DeVries, Nyhuis and Wyngarden.
One of the reasons that Purity has thrived for more than 80 years is its rock-solid cultural foundation. Purity is built on a foundation of five core values. "Our core values really define the type of person we're looking for," says Nyhuis. "When we sit down and we're interviewing people, we really frame our questions around those core values."
Those five core values are:
Integrity: Do they have a strong moral compass?
Customer Focus: "Our customers are one of the most important things in our business," says Nyhuis. "Without them, we don't have a business. We look for people who communicate well. Who appreciate customers and people."
Positive Attitude: "We want people around us that are in good spirits," Nyhuis says. "Not every day is a great day, but they need to be easy to work with."
Driven to Succeed and Grow: "We want to hire folks who want to grow up in the organization," he says. "They might start out as the truck driver and move into a counter role or start in the fill plant and work their way up to being a truck driver. We are looking for people who want to advance themselves throughout the organization. That helps our succession at the same time."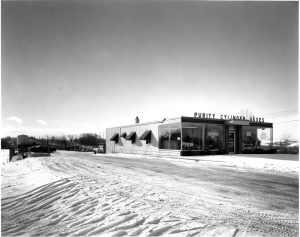 Relationship Focused: "We want people who really value relationships, whether that's coworkers, our suppliers or our customers," says Nyhuis.
It is important to Nyhuis that the company's succession remains strong and that the company promotes from within and develops its own talent.
"It sends a message to the employees, customers and suppliers of our long-term outlook and stability," he says. "Our sales reps continually remind our current and potential customers of it."
While Purity Cylinder Gases has been around for 85 years, it has the strong foundation and strategic planning in place to ensure that the next 85 are even more successful than the first.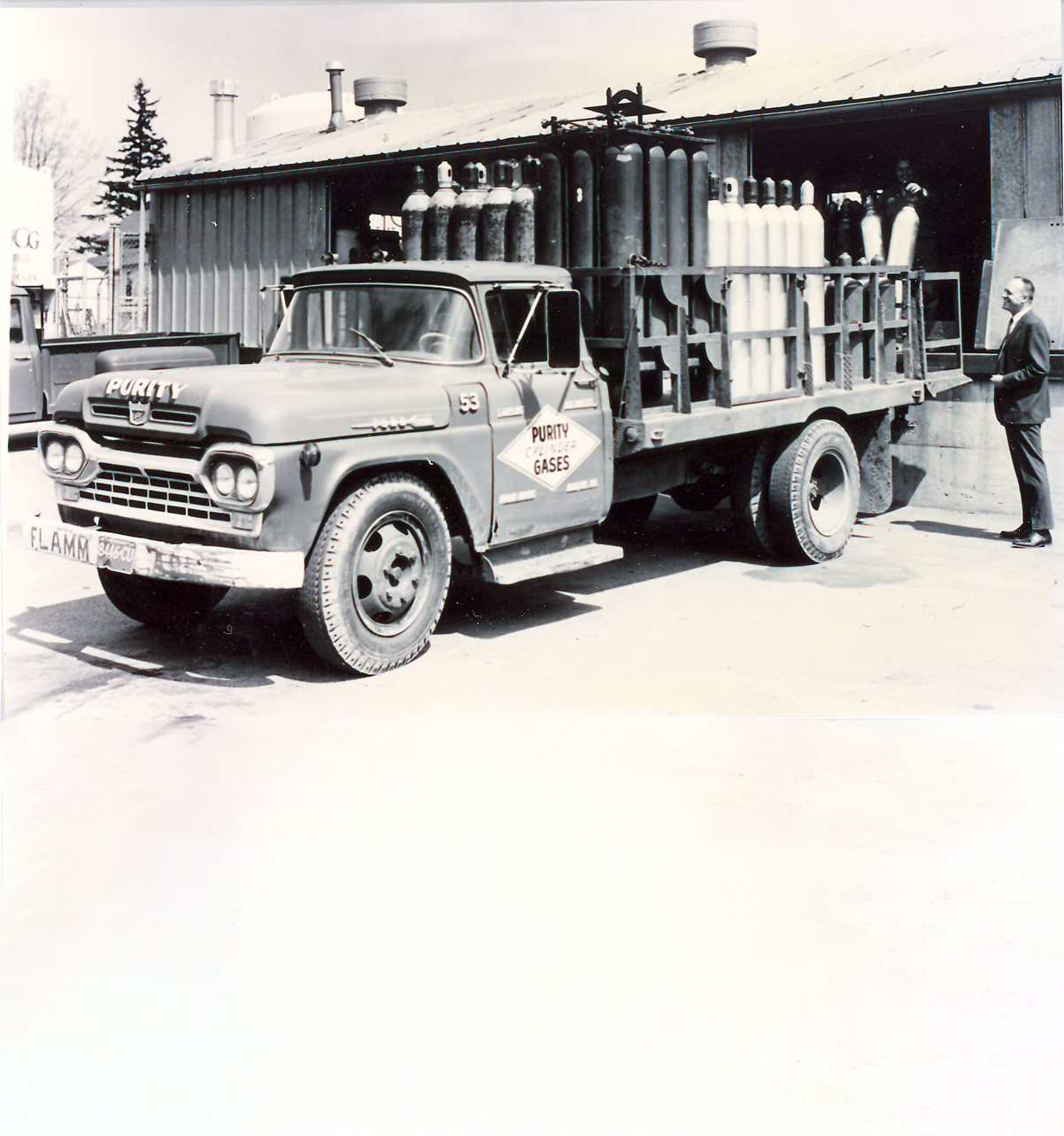 GAWDA members represent the best-of-the-best companies in the gases and welding industries. Each year in the Summer issue, we recognize those GAWDA Members celebrating milestone anniversaries. In the Q3 issue's President's Column, GAWDA President Robert Anders explored the three C's of longevity. We want to add a fourth C for this column: Congratulations to all those GAWDA members celebrating anniversaries this year! And if you have a milestone anniversary coming up in 2024 and would like to be featured in this column next year, please reach out today at [email protected]