McKinney Welding Supply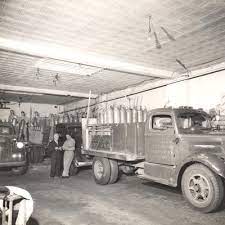 As New York City became the world's largest manufacturing center and the introduction of TIG welding, followed by arc welding later in the decade, Charles McKinney recognized the need for a welding supply company. In 1943, in the heart of New York City on West 52nd St., McKinney opened McKinney Welding Supply Company.
After successfully running the business for twenty years, Charles retired, selling the business to Nicholas Mattiace Sr., who had started as a truck driver for McKinney Welding, later working his way up to manager before taking over for Charles. Although the company has moved a few doors down, McKinney Welding Supply still operates the only welding supply company in Manhattan to this day.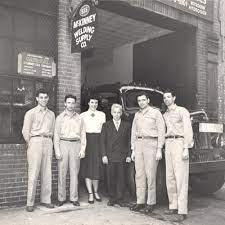 In 1973, McKinney acquired All Weld Products, which still operates in Westchester, NY and serves as McKinney's fill plant. Nick Sr. along with his two sons Nick (Bob) and Steven continued to lead and grow McKinney. Nick (Bob) started in 1969 and successfully ran the operations as well as dealing with the daily challenges of this industry for over 44 years. In 1980, Steven Mattiace joined McKinney and oversaw the financials of the company. The company is now transitioning into the third generation of leadership under the guidance of Nick Mattiace Jr. (Bob's son) who has been with McKinney since 1994 and Dan Mattiace (Steve's son), who started in 2011. McKinney and All-Weld combined now have 35 employees over three locations. 
McKinney has been able to continue to grow through small acquisitions, organic growth and diversifying its offerings, including the addition of ecommerce. It has recognized the changes in the industry and does its best to keep up with them, noting that although this industry has a nostalgic feel it is important to adapt to the needs of customers. This ability to adapt was crucial for both McKinney Welding Supply and NYC amid the COVID-19 crisis. McKinney, along with many other independents, transitioned focus to providing medical oxygen, manifolds and regulators which were used in temporary hospitals throughout the city.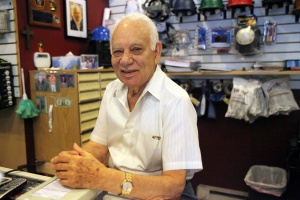 "As an independent supplier it has always been important to maintain the feeling of a family-run business while growing and competing with some of the larger companies," Nick Mattiace Jr. says. "We want everyone who works at McKinney to feel like they are part of the team. We consider ourselves very lucky to have such a wonderful and dedicated staff.
He continues, "As a company and a family business we are very proud of our accomplishment. We look forward to continuing striving to serve our customers and hopefully our next article will be celebrating 100 years."
GAWDA members represent the best-of-the-best companies in the gases and welding industries. Each year in the Summer issue, we recognize those GAWDA Members celebrating milestone anniversaries. In the Q3 issue's President's Column, GAWDA President Robert Anders explored the three C's of longevity. We want to add a fourth C for this column: Congratulations to all those GAWDA members celebrating anniversaries this year! And if you have a milestone anniversary coming up in 2024 and would like to be featured in this column next year, please reach out today at [email protected]