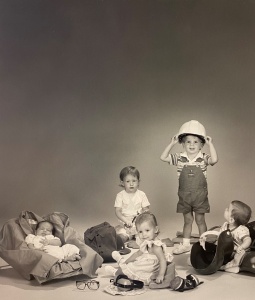 In 1948, John A. (Jack) and Thomas G. (Tom) Butler started a gas and welding supply business called Compressed Cylinder Gases. The inspiration came from their father, John T. (Dandy) Butler, who owned and operated a compressed gas company in Coraopolis, a flourishing industrial town near Pittsburgh. Dandy was doing business with a local scrap dealer who was moving east. When Dandy's sons moved to Reading, this account became their first customer.
Through the early years, Compressed Cylinder Gases prospered. Jack and Tom changed the name to Butler Cylinder Gas. Shortly thereafter, Jack was called into the service. Tom and his wife Dorothy continued to run the business. Meanwhile, Dandy and his friend Leonard Pool bought ten American patents and production drawings for electrolytic cells and air separation plants. 
In 1945, Jack returned to Reading, and, in 1948, moved to New Brighton with his wife Millie to open what was envisioned to be a Butler Cylinder Gas branch operation. The partnership remained intact but in the early 1950's, both companies established their autonomy. Jack and Millie named their new business Butler Gas Products.
Jack was responsible for purchasing and growing sales; Millie managed the books. They hired one employee- a driver to make deliveries. Business improved steadily and, by 1964, the company was incorporated. In the early 1970's, Butler Gas Products purchased Dandy's National Cylinder Gas and acquired its Pittsburgh business.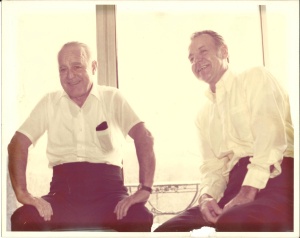 By 1975, Jack's son, John T. II (Jack), began taking responsibility for running the company. His father developed cancer and relied on young Jack to earn leadership of the business. Jack Sr. died in 1977, and his son Jack purchased the company as President at age 25. In the 1980's, Jack's sisters, Barb and Debi, and wife Elissa joined him in the efforts of continuing the vision. With the steel industry declining in Pittsburgh, the company restructured and focused more on medical and specialty gas markets. The organization opened its official specialty gas division and began filling and analyzing pure gases and specialty mixtures.
Barb and Debi retired, and Jack's daughter Abydee purchased the minority shares of the business. Fueled by a fierce spirit of independence, the Butler family business model remains constant through generations- a strong local presence of packaged gas capabilities paired with family inspired values for customer-centric service.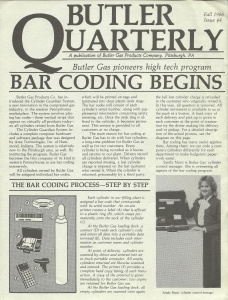 "The Butler Gas culture holds four core beliefs: (1) safety, (2) people, (3) customers), and (4) sustainable governance," says President and CEO Abydee Butler Moore. "Only in that order, first the company needs to be safe and hold safety at the root of all operations. Then, the company takes care of its people, and its people can take care of its customers. The result is profitability and sustainable growth. The Butler Gas Family believes that customers do not have to sacrifice service for capabilities."
75 years after Jack and Millie opened the doors, Butler Gas Products Company today operates four locations and three manufacturing plants.
As part of the company's 100-year plan, Butler will continue, "sustainably growing, investing in our people, and creating wow moments for customers as the region's best gas manufacturer and distributor," concludes Butler Moore.
GAWDA members represent the best-of-the-best companies in the gases and welding industries. Each year in the Summer issue, we recognize those GAWDA Members celebrating milestone anniversaries. In the Q3 issue's President's Column, GAWDA President Robert Anders explored the three C's of longevity. We want to add a fourth C for this column: Congratulations to all those GAWDA members celebrating anniversaries this year! And if you have a milestone anniversary coming up in 2024 and would like to be featured in this column next year, please reach out today at [email protected]