CK Supply opened for business on Nov. 3, 1948, as a distributor for National Cylinder Gas Company. CK Supply was founded by Ralph Chase and Ralph Knight. They derived the name of CK Supply by using the "C" from Chase and the "K" from Knight. On Aug. 22, 1951, Chase and Knight sold the assets of the company to Homer Fudge. At that time, Paul Dunn was a service technician with National Cylinder Gas Company and CK Supply was one of his customers. In April of 1955, Paul Dunn became the sales manager for CK Supply.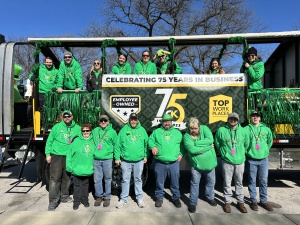 On Dec. 6, 1955, Dunn purchased all of the stock of CK Supply from Homer Fudge. When Dunn purchased the company, there were three employees: Paul Dunn, one truck driver, and one bookkeeper. Also at that time, CK Supply operated with one truck and utilized a building with space between 3,000-5,000 square feet.
Sixty-eight years after Paul Dunn purchased the stock, much has changed for CK Supply. Today, the company comprises 150 employees, six retail locations, three dry ice production facilities, one cylinder retesting facility, one liquid CO2 production facility, and a Bev-carb division.
Paul Dunn retired in March of 1979, and his son, Tom Dunn, took over as president of the company. In 2020, Tom Dunn officially retired as CEO after 49 years of service and Ned Lane continues operating as President & CEO. The third generation of the Dunn family remains active owners and employees in business. On July 13, 2021: CK Supply, Inc. announced the formation of an ESOP to provide 49% stock benefits to its then 135 employees.
"Early on, our company was much smaller and very close knit and was a very traditional family business," says Executive Vice President Brad Dunn. "We knew everyone that did everything thing, everyone pitched in and had close personal relationships with all of our customers. Today, we have this same mentality but our employee owners are more spread out and we have had a large wave of retirees that have created opportunities for managers early in their career to find their way and introduce new ideas into the way we work every day. We are dedicated to continuous improvement when it comes to our operations as well as our culture and have recently expanded our benefits and opportunities to get involved through suggestions from our culture committee and activities committee and spend a lot of time reinforcing what it means and takes to be a part of our company."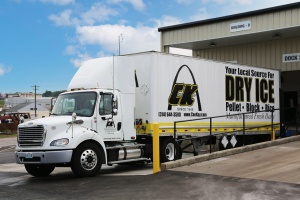 As the company continues to grow and evolve as it enters its next 75 years, its mindset remains unchanged.
Says Dunn, "We are very intentional and strategic at CK. So, as a company, we are in the middle of a 10-year plan for all employee owners to achieve personal and professional success by doubling the size of our company in terms of revenue and profits. Our mission is to make things better every d
ay for our employee owners, customers, vendors and community by providing solutions for gases, welding and dry ice applications. We intend to continue to do those things and create more opportunities for growth by bringing our CK story as well as products and services into new markets to build wealth and opportunities for our employee owners in the process. We also intend to further identify niche markets, stay on trend with regards to emerging gas applications and technologies and vertically integrate our supply chain when and where possible."
GAWDA members represent the best-of-the-best companies in the gases and welding industries. Each year in the Summer issue, we recognize those GAWDA Members celebrating milestone anniversaries. In the Q3 issue's President's Column, GAWDA President Robert Anders explored the three C's of longevity. We want to add a fourth C for this column: Congratulations to all those GAWDA members celebrating anniversaries this year! And if you have a milestone anniversary coming up in 2024 and would like to be featured in this column next year, please reach out today at [email protected]