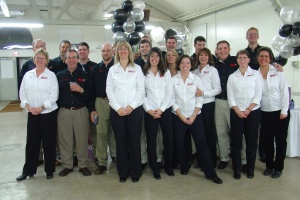 General Distributing Company is a family-owned business that has been serving Montana since 1948, when Glenn E. Bliss bought into a financially challenged company. 75 years later, General Distributing Company has been in the Bliss family ever since.
"The company started off selling tires and batteries and slowly migrated into the welding supply and industrial gas business," says Vice President Eric Bliss. "Our growth over the last 75 years came from building and maintaining strong relations with our customers, vendors, employees, and our competitors. A focus on understanding our customer needs, providing excellent service, and delivering value-added solutions contributed to our customer loyalty and repeat business."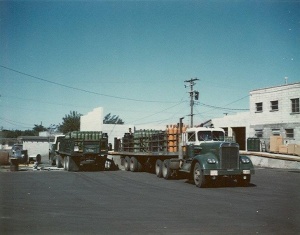 From 1948 until 1980 the company operated out of a 2,500-square-foot building, bringing in compressed gas cylinders pre-filled from a major supplier via railcar out of the west coast. In 1970, Glenn F., his son and 2nd generation, moved back from Washington and bought out a minority interest from a non-family member. In 1976, he took over as President and ran the company until 2001. 
In 1981, Glenn F. purchased three acres of land and built a 20,000 square foot building for offices, a warehouse, and a showroom along with a 3,000 square foot truck garage and a 2,500 square foot cylinder fill facility where the company operates to this day. He invested in a fill plant, allowing the company to fill its own oxygen, nitrogen, carbon dioxide, argon, and argon mix gases. This was a significant turning point in the company's history and allowed it to become much more competitive in the marketplace. Branch locations at that time included Great Falls, Butte, Bozeman, and Helena.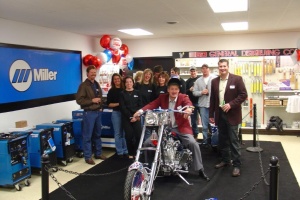 In 1995, Glenn W., 3rd generation, moved back from Seattle to join the family business, taking over as President in 2001. In 1999, his brother, Eric came back from Seattle to join the company. Since 1995, the company has continued to grow, adding facilities in Billings and Glendive. Markets in Alberta, Canada were also developed during this time. The company has continued to invest significant resources back into the company including a new, semi-automated fill facility in 2011 that allows for faster fill times with cylinders. The company also made a significant investment in a new specialty gas fill facility allowing it to fill high-purity Helium, Argon, and Nitrogen for analytical and research lab facility applications. During this time the company also became much more involved in the medical gas business, servicing many hospitals and home health companies across the state with both medical liquid and high-pressure medical oxygen products.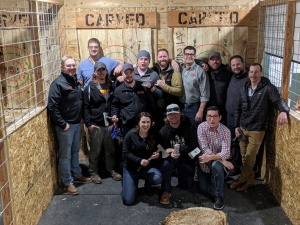 "We attribute our longevity to our wonderful employees," says Eric Bliss. "Building a skilled and dedicated workforce was critical for our growth. Investing in employee training, development programs and attracting top talent helps foster a culture of excellence and ensures the business has the necessary capabilities to meet customer needs."
He continues, "Our company culture is what we truly believe sets us apart. We believe in being industry experts by providing education and training on products and applications.
We take care of people; we genuinely care about our customers and employees. Our culture has been imperative in retaining great employees. We have identified the cost and time of investing in new employees, and it has been a key strategy to find great talent."
With a great foundation of culture and six locations comprising 82 employees, General Distributing is well-positioned to continue its robust growth and success for the next 75 years and beyond.
GAWDA members represent the best-of-the-best companies in the gases and welding industries. Each year in the Summer issue, we recognize those GAWDA Members celebrating milestone anniversaries. In the Q3 issue's President's Column, GAWDA President Robert Anders explored the three C's of longevity. We want to add a fourth C for this column: Congratulations to all those GAWDA members celebrating anniversaries this year! And if you have a milestone anniversary coming up in 2024 and would like to be featured in this column next year, please reach out today at [email protected]