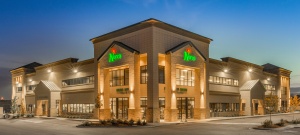 Norco was founded by David Nordling in 1948 and purchased by Larry Kissler in 1968. At the time there were only two locations, both in Idaho. Soon after Larry purchased the company, he appointed Dan Steele as Norco's first president. For the next 30-plus years, Larry and Dan continued to grow the company. In 1983, Jim Kissler, currently Norco's Chairman of the Board, joined the family business and held several different roles, including CEO. Not long after Jim, Brent Seward joined as an on-call driver. Brent has filled a variety of positions at Norco, before stepping into the role of company president. Prior to Brent, Ned Pontius, Norco's second president, helped Norco control its own destiny by leading the construction of two air separation units. Nicole Kissler, Norco's current CEO, is the third generation of Kissler family leadership at Norco. Like her father Jim, Nicole spent time working outside the family business before joining Norco.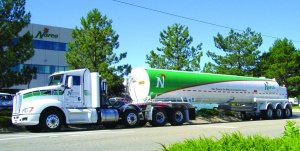 "We started with a strong foundation as outlined in 'Kissler's Keys,' a short biographical manuscript about Larry Kissler and the story of Norco," says CEO Nicole Kissler. "Following its principles, Norco has grown to become one of the largest independent distributors of gases, welding equipment and medical supplies. To better serve our existing customers while continuing to grow, we adapt and focus on what we do well in areas we know to be profitable. Norco is always looking for ways to improve or get better so we can continue to do what we do."
Today, Norco, Inc. operates more than 80 locations with more than 1,400 employee owners throughout Idaho, Montana, Oregon, Washington, Utah, Nevada, and Wyoming.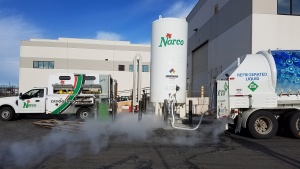 "'Serving You Better' are words we live by at Norco. It's not just our motto, it represents what, who, and why we do what we do every day," Nicole Kissler says. "Serving others is a core value for us and is part of our strategic vision. The word 'You' in 'Serving You Better' represents our customers, team members, vendor partners, and communities. We naturally put a lot of emphasis on our customers, which are literally and figuratively at the top of our organizational chart. Our employees have a stake in the company and benefit financially from Norco's success now more than ever as an employee-owned company. We build strong vendor relationships and view them as partners who contribute to our success while supporting the communities where we work and live, not only from a business perspective, but also through charitable giving."
She concludes, "We plan to continue growing and prospering as an employee-owned family business providing gas, welding supplies and medical equipment to the markets we serve. We intend to stay the course doing what we've done for our first 75 years, hopefully for another 75 or more! We are grateful for our incredible Norco employees and are looking forward to winning as a team and the many great accomplishments we will achieve in the next 75 years and beyond. In our third generation of family leadership, we are excited and proud to introduce a fourth generation of family to the industry and our employee-owned family business."
GAWDA members represent the best-of-the-best companies in the gases and welding industries. Each year in the Summer issue, we recognize those GAWDA Members celebrating milestone anniversaries. In the Q3 issue's President's Column, GAWDA President Robert Anders explored the three C's of longevity. We want to add a fourth C for this column: Congratulations to all those GAWDA members celebrating anniversaries this year! And if you have a milestone anniversary coming up in 2024 and would like to be featured in this column next year, please reach out today at [email protected]