Ray Murray, Inc. is celebrating its 50th anniversary in 2023. Founded by Ray Murray in 1973, the company today operates four locations in Flint, MI, Bensalem, PA, Lee, MA, and Goldsboro, NC, with 75 employees. 
Ray Murray operated the company from 1973 through his retirement in 1997. From 1997-2005, Ray Murray, Jr. and John Murray managed the day-to-day operations of the company. In 2005, Mike Hopsicker became a partner and owner in the company and began serving as President and CEO. In 2021, Hopsicker acquired 100% ownership of the company.
"There are many aspects that have helped us grow as a company," says Hopsicker. "Some of the key factors are adding key product lines, our employees, and, of course, our customers. One thing that sets us apart from others is our customer service approach. We pride ourselves in going above and beyond for our customers."
He continues, "We work as a team. Our employees wear many hats and help where they are needed. At RMI, we do great work because we love what we do, and who we do it with. We are family-oriented and close knit."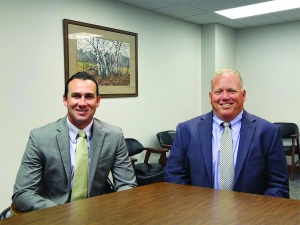 As it embarks on its next 50 years, the company looks to continue to grow its core businesses of compressed gas, propane equipment and hearth and outdoor living products. It also plans to expand into the plumbing, heating, and HVAC markets.
GAWDA members represent the best-of-the-best companies in the gases and welding industries. Each year in the Summer issue, we recognize those GAWDA Members celebrating milestone anniversaries. In the Q3 issue's President's Column, GAWDA President Robert Anders explored the three C's of longevity. We want to add a fourth C for this column: Congratulations to all those GAWDA members celebrating anniversaries this year! And if you have a milestone anniversary coming up in 2024 and would like to be featured in this column next year, please reach out today at [email protected]