Weldcoa is celebrating its 55th Anniversary in 2023. Since Dick Bennett founded the company in 1968, Weldcoa has engineered solutions, manufactured equipment, and provided uncompromising service to its customers.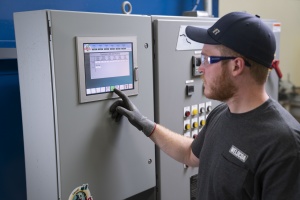 "Our history of innovation has always been driven by the needs of our customers," the company says. "We began our journey by serving gas distributors over 50 years ago, with the development of our patented palletization system, including filling, storage and transportation. Today it is the most widely used system in North America."
Since its inception, Weldcoa has been industry-renowned for its constant product development and improvement. As new applications for gases in manufacturing have begun to emerge, Weldoca has been quick to meet the challenge with specialty gas solutions to deliver on the growing demand in emerging markets. 
"Weldcoa's R&D is a little different than most companies," says President Hector Villarreal. "Our clients drive our product development process. They contact us with their issues, and they ask us for a solution. As such, we are constantly in a state of new product development."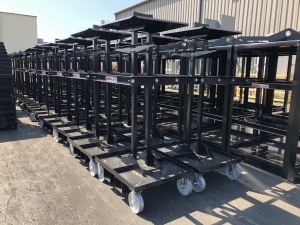 In recent years, Weldcoa has invested heavily in robotics and automation, which has allowed the company to more quickly be able to build the highest-quality products and solutions. 
For more than half a century, Weldcoa has thrived on its ability to innovate and communicate effectively. It's those same tenets that have guided Weldcoa through its first 55 years that have it so well-positioned to thrive for the next 55.
"We have a lot of learned lessons at Weldcoa," says Director of Marketing Melissa Heard. "We have a lot of staff that have a deep bench who have been around the industry for 30 to 40 years. We know how to do things safely and efficiently and we have that history and that knowledge to be able to guide our customers in the right direction. We can bring those questions that they might not even know to ask to the forefront."
GAWDA members represent the best-of-the-best companies in the gases and welding industries. Each year in the Summer issue, we recognize those GAWDA Members celebrating milestone anniversaries. In the Q3 issue's President's Column, GAWDA President Robert Anders explored the three C's of longevity. We want to add a fourth C for this column: Congratulations to all those GAWDA members celebrating anniversaries this year! And if you have a milestone anniversary coming up in 2024 and would like to be featured in this column next year, please reach out today at [email protected]