Welders Supply Company of Louisville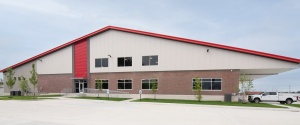 Louis Wright, Sr. founded Welders Supply of Louisville in 1948. At the time, Wright was one of two local Airco reps in the Louisville, Kentucky area. The other Airco rep was given the opportunity to buy the Airco distributorship in Louisville, however he was not willing to make the necessary investment. And so, when the Wright's decided to make the investment, they began a journey 75-years and counting. Today, Louis Wright, Jr., who began running the company in the 1970s, serves as owner of the company.
As it was three-quarters of a century ago, Welders Supply of Louisville continues to be built around a culture of honesty, integrity, accountability, and teamwork. The company fondly calls this the "Wright Way."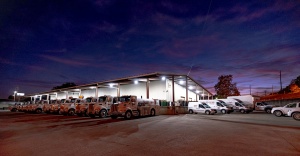 "Our culture is what keeps us focused, aligned, and helps guide us in our decision-making," says President Larry Simpson. 
Today, the company has 75 employees and operates out of a 70,000 sq. ft. warehouse that it built in 2016. It is also currently moving into its newly constructed state-of-the-art fill plant, the third fill plant that the company will occupy during its history.
"We are committed to staying on top of new technologies and methods of connecting with our customers," Simpson says. "Our long-term outlook has not changed, because we believe customers will always want to be taken care of. How we take care of the customer may need to adapt, but we will always take care of them."
To celebrate its 75th anniversary and its new fill plant, the company will hold a grand opening celebration with employees, customers and vendors this Fall.
GAWDA members represent the best-of-the-best companies in the gases and welding industries. Each year in the Summer issue, we recognize those GAWDA Members celebrating milestone anniversaries. In the Q3 issue's President's Column, GAWDA President Robert Anders explored the three C's of longevity. We want to add a fourth C for this column: Congratulations to all those GAWDA members celebrating anniversaries this year! And if you have a milestone anniversary coming up in 2024 and would like to be featured in this column next year, please reach out today at [email protected]