In 1978, entrepreneur Joseph Cregan, Sr. founded Evergreen Midwest. Prior to opening Evergreen, Cregan had spent two decades in the compressed gas and welding industry, which gave him the insight and the foresight to put his goals into action. Those commitments continued to live on through the actions of his family and Evergreen Midwest long-after Joseph passed away in 1988. Today, Evergreen Midwest continues his innovation, constantly strengthening the company while benefiting its customers.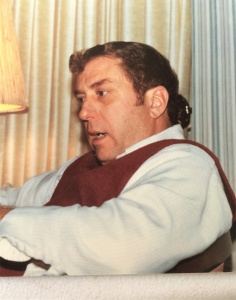 "Evergreen's growth has been steady and constant over 45 years," says President Tom Cregan. "We have developed our business through hard work and a true desire to provide the exceptional service that adds value to our product lines."
He continues, "The other tenet of our success and longevity is my father's philosophy that he referred to as 'The Evergreen Way.' That is to treat every customer just as you want to be treated. His faith and belief in the golden rule were very important to him."
Part of that commitment is reflected in Evergreen's website, as its B2B website allows customers to place orders, get quotes, and research and of the technical information they need no matter what time zone they are in 24 hours per day.
"The industry has changed dramatically in 45 years," Tom says. "But what has not changed is the need for a knowledgeable source for gas plant equipment. And what is who we are. We could not have made it 45 years without the very best USA manufactured vendors as partners."
GAWDA members represent the best-of-the-best companies in the gases and welding industries. Each year in the Summer issue, we recognize those GAWDA Members celebrating milestone anniversaries. In the Q3 issue's President's Column, GAWDA President Robert Anders explored the three C's of longevity. We want to add a fourth C for this column: Congratulations to all those GAWDA members celebrating anniversaries this year! And if you have a milestone anniversary coming up in 2024 and would like to be featured in this column next year, please reach out today at [email protected]