Prior to the 1990s, carbonation was a challenge that plagued the industry. Drinks were either over-carbonated or too flat, which provided a real challenge for the bar and restaurant industry.
McDantim, Inc. was founded in 1988 following the sale of Draft Systems to Micro Matic to promote the sale of the Gas Blender for beer dispense. In 1991, Mert Fallon introduced the McDantim blender to the beer industry and, for the first time, bars and restaurants were able to keep the carbonation on beer to the perfect level. 
"It helped revolutionize draught beer today," said late CEO Dan Fallon, Mert's son. "McDantim was the first company to make a blender that was technically sound enough to work for draft beer and I'm proud to say we continue to set the standard in that area."
Today, in addition to its beverage mixing line, McDantim has a full-line of industrial gas blending models, including 2-gas and 3-gas models as well as associated accessories. The company's technology works across the beverage, welding and food packaging industries for most inert gases.
Mert Fallon passed away in 1991 and Dan Fallon passed away in 2022. In 2018, McDantim, Inc. became an employee-owned company, establishing an ESOP.
According to the company, "What's really important to us is that we are where we are today because we're producing a quality product and we're really passionate about beer. McDantim is part of a growing community of businesses whose job and mission are to preserve beer quality from the brewery right through to the glass at your local bar. We've been fortunate enough over time to partner with and grow with other businesses who have the same mindset: quality."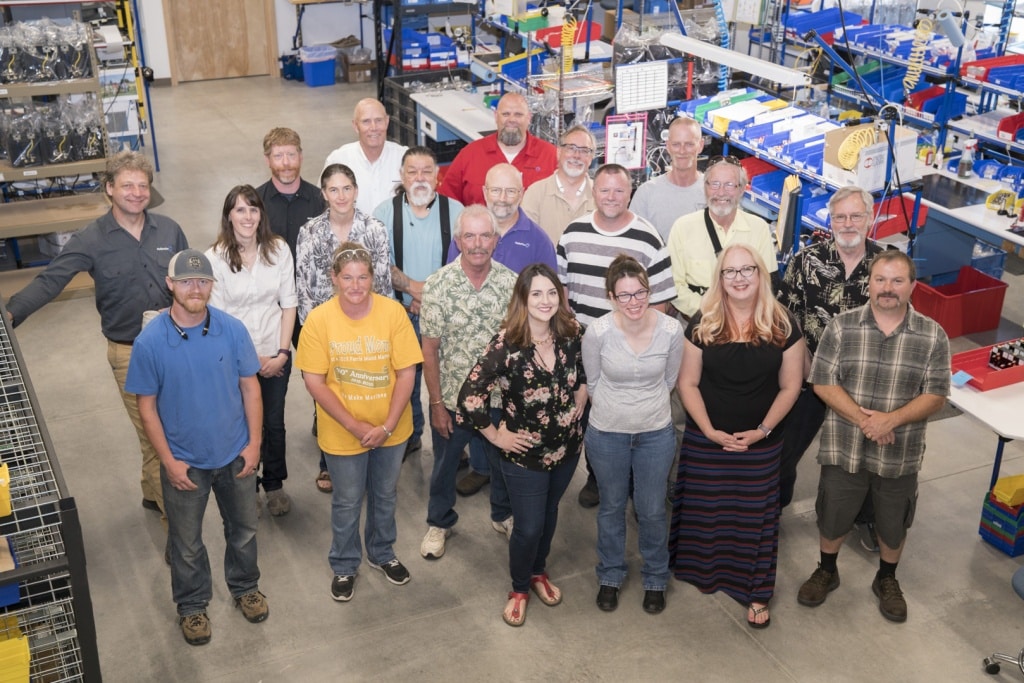 GAWDA members represent the best-of-the-best companies in the gases and welding industries. Each year in the Summer issue, we recognize those GAWDA Members celebrating milestone anniversaries. In the Q3 issue's President's Column, GAWDA President Robert Anders explored the three C's of longevity. We want to add a fourth C for this column: Congratulations to all those GAWDA members celebrating anniversaries this year! And if you have a milestone anniversary coming up in 2024 and would like to be featured in this column next year, please reach out today at [email protected]