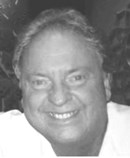 Kenneth Michael Andries known to many as Mike, 61, lost his short battle with pancreatic cancer on July 22, 2019. A memorial service will be a held Thursday, August 15, 2019 at Tiki Chapel, Tiki Island Texas at 2pm.
Mike enjoyed his life in Dickinson, Texas, the past 5 years. He was a master griller, Orange Beach lover and a huge Disney fan. He was Territory Manager for Ratermann Manufacturing for the past 14 years. His greatest joy was calling on his customers and finding solutions for them. Many will miss his stories and laughter.
"Mike was not only an integral member of our Ratermann team, but a sincerely loved and appreciated member of our Ratermann family," says Ratermann Vice President Brent Lockhart. "To say that his tireless commitment to both our organization and to the customers he served, will be missed immensely, does not do his memory justice. His untimely departure from our lives, leaves behind both a void that cannot be filled and a legacy that cannot be duplicated."
He is predeceased by his parents Doris and Luke Andries and his brothers Jim and John Andries.
Survivors include his loving wife Stacy of Dickinson, Texas, son Thomas (Chelsey) and daughter Jennifer Israel (Allen) of Jackson, Mississippi; sisters Lucy (Cile) Phillips of Columbus, Mississippi, Mary Jane Mason, Linda Walshock, and Janet Keys of Jackson, Mississippi; grandchildren Tatum and Beckham Andries and Hannah, Jacob, Isaac and Noah Israel of Jackson, Mississippi.
To share a tribute to Mike or to read his full obituary, click here.
View other August 1 Member News Items:
Butler Gas Recruits Next-Gen Leaders Hayley Gobrish and Chelsea Smilak
In Memoriam: Michael D. Mahoney
Barnes Welding Supply Opens Turlock Location
In Memoriam: Kenneth Michael "Mike" Andries
Earlbeck Gases & Technologies Promotes Three