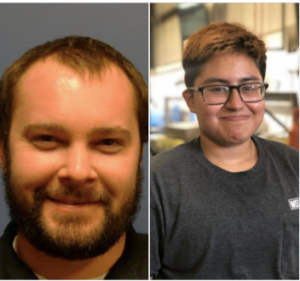 Weldcoa announced the promotions of two employees. "We have some good news to share," says Director of Marketing Melissa Heard. "Two employees at Weldcoa have been recognized for their hard-work, dedication and leadership."
Frank Falbo has been promoted to Engineering Manager and will now oversee engineering and set the schedule for all projects.
Jacqueline Chavez has been promoted to Senior Lead Technician. She has been transferred out of the manifold production area and into the new Flexible Lead Division at Weldcoa's 338 side. She will assist overseeing the day-to-day division of labor for that area of production.
View other August 1 Member News Items:
Butler Gas Recruits Next-Gen Leaders Hayley Gobrish and Chelsea Smilak
In Memoriam: Michael D. Mahoney
Barnes Welding Supply Opens Turlock Location
In Memoriam: Kenneth Michael "Mike" Andries
Earlbeck Gases & Technologies Promotes Three