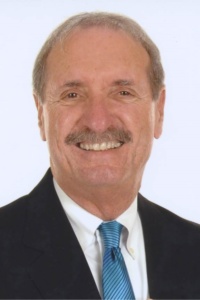 James Patrick Hoffmann, 68, Ponte Vedra, Florida passed away on August 18 2019. Born in Lancaster, Pennsylvania on March 20, 1951, to Kathern Curry Tabler Hoffmann and Norman David Hoffmann, both deceased.
Jim leaves behind his loving wife of 45 years, Sherrell, brother Michael (Sharon) Hoffmann (Atlantic Beach) , step father in law, Lee Overstreet (Jacksonville), Aunt Pat Tabler (Garner, North Carolina), Aunt Elisabeth Bridgers (Wernersville, Pennsylvania), prayer warrior friend, Joyce Westfall, Houston, Texas, and many cousins, nephews and nieces.
After graduating from Fletcher In Neptune Beach, in 1969, and following a three year stint in the U.S. Army, he married the love of his life, Sherrell Lynn Smith, (shout out to the Terry Parker class of 1971!) in 1973 and then started a 31 year career with UCC-Linde/Praxair in the Industrial Gases industry which involved nine relocations around the country and meeting and making life-long friends from all over the country. Following that retirement, Jim joined Gas Innovations, La Porte, Texas, the love of his professional life, for this past 11 years.
He and Sherrell loved the international travel and cruises they were able to make together. He enjoyed playing golf, tennis and in later years, pickleball, and walking and "playing bone" with his sweet little Bichon Frise, Gracie Lucille.
View other September 1 News Items: