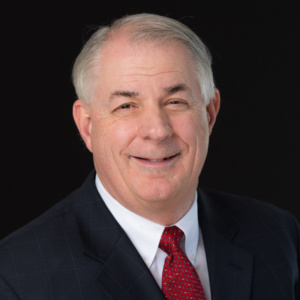 I hate shopping! Fortunately, my wife, Sandy, enjoys it and is willing to put in the time to make the right purchase at the right price. Whenever I need shirts or pants, she will bring home several selections so I can choose what looks best on me. This personal shopping system works well for casual attire, but I find that buying a suit requires a more concerted effort on my part.
Early in my career, I was promoted from sales engineer to sales manager. At that time, the company's vice president advised me to buy a suit, noting that people would view me differently in more formal attire. What he didn't tell me was why that was so. As it turns out, customers paid more attention to the man in the suit because I felt differently — I exuded success!
Today, I am more involved in writing, consulting and motivational speaking than sales but I'm still committed to dressing for success. When fortunate enough to be chosen as a keynote conference speaker, I am most confident at the podium when I look like I'm worth a billion dollars.
Recently, I needed to buy some new suits. I carefully considered the merchandise at several stores before deciding to work with a prestigious clothier, which had a store manager named Justin. This option was by no means the cheapest: Justin's suits were custom-made and tailored. I felt confident in my choice, however, because Justin was a true sales professional. Whether your products are suits or welding supplies, selling is all about making the customer comfortable. Here are some key takeaways from my recent shopping experience.
The right purpose – The late, great sales motivator Zig Ziglar said, "People don't care how much you know until they know how much you care." I learned early in my career to spend less time worrying about my sales goals and more time focusing on my purpose, caring for the customer. Justin put a lot of effort into getting to know me. I trusted him to understand what I needed to feel successful when addressing an audience. Your purpose, as a sales professional, is to make sure you think less about what you want and more about your customer's needs.
Be attentive – In a warm, relaxed manner, Justin engaged me in conversation. He realized that if he could get to know me, I would think that I knew him. This is reverse psychology, or "the practice of subtly encouraging a behavior or belief by advocating its opposite." By employing the 80/20 principle — the method of listening and asking questions 80% of the time and talking only 20% of the time — Justin was able to gain my trust and understand my need.
I remember working with a sales rep in the gases and welding industry who practiced good active listening skills but went too quickly into sales mode when the customer started sharing his need. Always remember to listen long enough to know why your clients want to buy.
Self-confidence – I was in the process of exploring several store options for a suit when I met Justin. I was open with him about this and he encouraged me to take my time. He showed genuine concern that I make the right decision, and he put my needs above his personal sales goal. Many salespeople, when confronted with a client who is comparing goods and prices, feel a sense of rejection. Some even react with anger. Justin's confidence in his sales and products was apparent. He understood that if I chose to patronize another store, I wasn't rejecting him —I was rejecting his offer. As a sales professional, are you self-confident enough to see rejection as a business transaction and not a personal affront?
Integrity – I was intrigued by Justin's self-assuredness. He told me his military father had drilled into him strong moral principles, which had prepared him for his own four-year stint in active duty. He had a great deal of integrity and explained, "If I can't be honest with myself, how can my customers expect me to be truthful with them?"
This reminded me of a time when a manager instructed me to make a dishonest claim to one of our clients. I thought about his directive and went back to his office and asked, "If I'm not honest with the customer, how could you expect me to be forthright with you?" He responded by telling me to leave his office! Years later, that same manager tried to get me to come back and work with him. He said, "I need you in a key position in my new organization because you are the only one I know I can trust to tell me the truth in critical circumstances!"
Justin demonstrated to me that he was entirely truthful. In any sales situation, honesty really is the best policy.
Product knowledge – Now in his mid-thirties, Justin has sold and tailored fine clothing for 11 years. He has thoroughly studied the quality and advantages of suit materials and only recommends the best. Knowing the features and benefits of his products enables Justin to remove any confusion in the buying process.
Justin takes advantage of technology to customize his sales and educate his customers as well. He took me online so I could make specific pattern, breast and jacket pocket, collar, and lapel selections from a range of choices. I even learned about a section of the suit unknown to me – the gorge— the configuration of which is altered depending on your height. After being so well informed by Justin, I wondered — did I do the best I could during my sales career to provide product knowledge? Are you delivering product information at the highest possible level?
Service guarantee – Justin told me up front that it would take three weeks to get my suits made and that there would be a final fitting. If he didn't like the way the suits looked, they would be replaced. Until my custom suits arrived, I would be provided and fitted with a suit that was in stock. Are you confident enough in your product and service to make a guarantee like that?
Follow-up – After finalizing my order, I returned home to find an email from Justin with a thank you note, a short customer satisfaction survey and a tentative Outlook appointment for the fitting in three weeks. Justin also called to ask if I had any regrets about my purchase. He knew I might feel some "buyer's remorse" and wanted to assure me that I had made the right decision.
I had my new suits a week before they were promised, and the fittings were done promptly. The sale wasn't completed until Justin was sure that I was satisfied. Can you under promise, but over deliver in this way?
Referral – Smart salespeople get referrals from satisfied customers. When I picked up my suits, Justin asked for referrals and if he could use my name for recommendations. I gladly agreed to both. The quickest way to grow your business is through endorsements from your existing customers. When I wear the new suits, I get compliments and Justin gets referrals. Don't hesitate to ask your customers for recommendations and referrals.
Justin didn't close the sale— I did. By doing his homework, he led me to make the purchase. He knew me, understood why I was buying suits and what I was looking for. He presented me with the right options for making the right purchase and made the entire buying process stress-free.
I feel like a billion dollars when I give my presentations in my new suits. Mission accomplished. Strive to make your customers feel the same way about the products they buy from you.