GAWDA Connection
Anova and Silicon Controls Merge to Further Innovation in Logistics and Consumer Engagement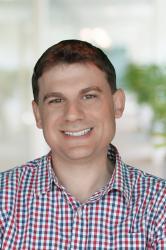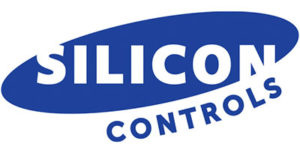 Anova announced that it has merged with Silicon Controls, provider of the Gaslog solution and a key player in the global LPG & propane industry. This merger is motivated by a shared approach to customer engagement, innovation and global engineering capabilities in tank telemetry, telecommunications, cloud applications and mobile platforms. The combined capabilities uniquely position Anova to help its customer base transform logistics and redefine consumer services, ultimately driving greater profitability for propane distribution. This accelerates Anova's strategy of connecting the industrial world 'for the better'.
With over 25 years of proven experience providing end-to-end solutions in remote telemetry, Silicon Controls has leading positions with customers in North America, Europe and Australia. "With a reputation for taking a consultative partnership approach to logistics transformation, we have secured a strong market presence and installed base," said Mike Neuman, CEO of Silicon Controls. "Silicon has done extensive work over many years in the propane industry, helping customers decrease the number of trucks on the road by improving delivery efficiency."
"Collectively, we are reducing winter overtime, minimizing miles per stop, improving safety and productivity, and addressing the growing decarbonization conundrum. We're stronger together – and that is the immediate value our customers will feel," said Robert Battye, Silicon Controls' VP North America.
This partnership will allow Anova to play an even more significant role in supporting the LPG and propane industry across the globe. Most notably, Anova will increase its presence, and the availability of industrial IoT in Europe, offer relevant business models to an expanding Asian and South American market, and support the rapidly growing use of technology across North America. In response to customers demanding more reliable technology solutions to improve supply chain strategies and operational efficiencies, Anova continues to invest in R&D and is strengthening its industry engagement. This merger is further proof of its customer-first mentality – listening and responding to market needs and what keeps customers up at night.
"Our customers need a dependable partner that is heavily invested in developing next-generation technology solutions that will not only provide the lowest total cost of ownership, but, quite simply, make their lives easier," said Chet Reshamwala, CEO of Anova. "The new Anova team has over 90 years of LPG & propane experience and intends to build on that, ensuring our customers have access to the best technology, equipment, partners and people to support our customers' needs."
Other December 1 Connection Items:
Comments
comments