Ask Your Board is a new feature that will run in the 2nd, 3rd, and 4th Quarter issues of Welding & Gases Today. The purpose of Ask Your Board is to ask common business questions that all GAWDA members might be dealing with and to see how GAWDA's Board of Directors are dealing with these issues within their own companies. To submit a question for GAWDA's Board Members to consider, please email [email protected]
THE QUESTION
How has your communication, both internal and external, evolved over the past year? Are there any changes that were made that you anticipate continuing long-term?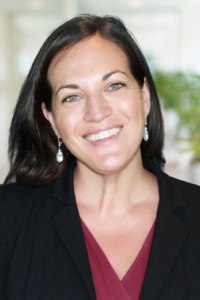 Abydee Butler Moore
2021
GAWDA President

Butler Gas Products
We really upgraded our communications technology in 2020, learning and embracing new (to us) platforms like Zoom, RingCentral, Online Meeting, and Teams. We also remembered the personal health and wellness side of safety, connecting with our colleagues on deeper levels and having their backs. We communicated with our customers however they chose, either in person or on video. We got creative with customer networking like park walks, outdoor dining, and ski excursions. We also engaged further in the communications of our Associations. From sales training to safety roundtables, we leaned on GAWDA heavily throughout the bench depth of our organization. We learned many of these things in 2020 as necessity, like technology expansions and creative selling, yet kept them up through 2021 and plan to build upon them in years to come.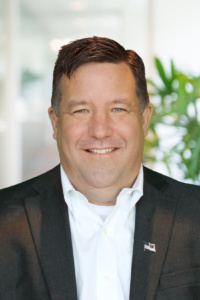 Bob Ewing
2021 GAWDA President-Elect
Red Ball Oxygen
Pre-pandemic, electronic meetings were rare. Now, for better or for worse, they have become a standard method of communicating.  We now have regularly scheduled calls on Microsoft Teams, and frequent video "huddles" throughout the day, as needed.  It's no substitute for face-to-face, but it does help us shrink the perceived distance between HQ and our branches. These tools can be over-used, but I think, overall, they have improved collaboration and teamwork.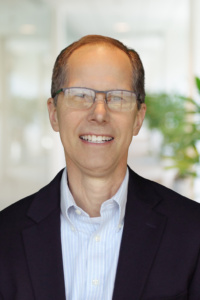 Brad Peterson
2021 GAWDA First Past President
Mississippi Welders Supply Company, Inc.
We assembled a small group in the very early stages of the pandemic that enabled us to look at multiple facets of our operation and communicate very quickly throughout the company what we saw as challenges and what our response to the challenge(s) was going to be. The messages to all employees always came from our HR director, explaining the directives were a group effort. Messages coming from the same person not only spoke with the same voice consistently, it also ensured there weren't competing or conflicting messages coming from other department heads. This also alerted our staff that messages coming from the HR director had substance and value.
We will continue to use this practice when important matters arise that need to be disseminated to all teammates in the future.
Externally, we very quickly relied upon outside and inside sales staff to call, email or text customers to find out their needs, provide delivery updates, whether to docks or curbside, in an effort to streamline all deliveries while avoiding close contact with customers. While we've returned to normal delivery practices, we've learned to communicate better with customers, saving us and them time.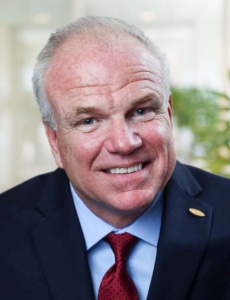 Ned Lane
2021 GAWDA Second Past President
Cee Kay Supply, Inc.
In March/April 2020 we communicated early and often via video, sharing what we knew as it unfolded and how we would adapt to keep our employees safe and supply our customers.
Our crisis team would meet weekly, and we would communicate to the rest of the company each week any changes in our policy and COVID trends (National/State/Local). Initially, we did this by video, later transitioning to a weekly email. We relayed facts as best we could and did our best to stay away from opinions. The good news is that we believe our efforts and communication resulted in no infection transfers at the workplace.
Some changes that we have adapted include:
Teams has become a valuable meeting tool.
For our larger quarterly meetings, employees have the option to attend in person or join via Teams (live). This is great for outlying branches and those not comfortable in a group setting.
We are also able to record the meeting easily in Teams for those on vacation and unable to attend.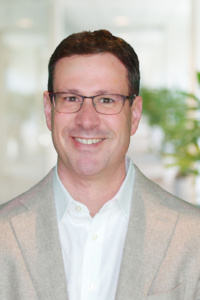 Brad Armstrong
2021 GAWDA Vice President
General Air Service & Supply, Co.
We made the decision, along with most of the other businesses in the country, to shift work outside of the office on March 13, 2020. While this was a difficult adjustment, I am proud of our employees for being flexible and continuing to produce results even in the face of this challenge. We are also fortunate to work in an essential industry and were honored to continue to serve our customers during the height of the lockdown. Highlighted here are the ways our communication shifted from company-wide announcements, internal, and customer-facing communication.
We have found that in difficult times, an abundance of information can help ease concerns. With guidelines and headlines changing so quickly, our management team was faced with the challenge of keeping our employees up to date on the status quo. We implemented weekly newsletters announcing staff moves, staggered schedules, cleaning protocol, and business updates. Additionally, I filmed and released a monthly video explaining the current situation, key projects and initiatives, and reasons behind our decisions. Our team quickly adapted to working on platforms such as Microsoft Teams and Zoom. Both internal meetings and those with customers shifted to online. Prior to 2020, most of our meetings took place in person, but in 2020 we all became re-acquainted with conference calls and the lost art of talking on the phone.
Now that we are returning to some sense of normalcy, many of these changes have taken hold and become permanent fixtures in our business. Several of our employees still work from home or work a hybrid schedule with time split between the office and home. While we have resumed in-person meetings, many still take place virtually and previously tech-averse staff now have no qualms logging in to an online meeting. We continue to provide updates to our staff but have shifted to quarterly videos and bi-monthly newsletters instead of weekly emails. While we did not come out of the pandemic completely unscathed, we are thankful that our staff took this challenge head-on and adjusted to change with minimal disruption to our business.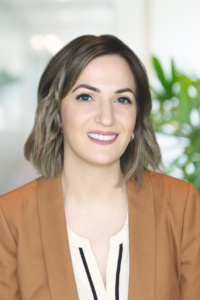 Allie Earlbeck
2021 GAWDA Vice President
Earlbeck Gases & Technologies
Internally, we ramped up our communication frequency to address our employee's concerns and questions on the changing policies. Companywide emails seemed too impersonal, and, at a time where a lot of people felt isolated, we felt it was important to keep a human touch to our communication. We started utilizing video recordings to give our "state of the union" briefings, so our team didn't have to feel in the dark about what was going on. That was a change that we have kept up with, as it has proved to be an efficient way to send out updates because we can include staff members that wouldn't typically have availability to attend all staff meetings. More importantly, it helps capture the nuances in tone and body language so that people can feel comfortable with the decisions that are being discussed.
Externally, we also increased our communication with our customers to check in on them and their businesses. We wanted to drive home the point that we are here to serve our customers, good times and bad.