The past three years have been difficult for all of us. From the depths of the pandemic, we returned to in-person business, but the "new normal" changed the way we worked. And now, as we deal with the fallout from the pandemic, including unprecedented inflation, supply chain issues, and labor shortages, it has, at times, been difficult to find things to celebrate. But through the gloom, GAWDA members have continued to persevere and thrive. This year, we recognize those GAWDA members who are celebrating milestone anniversaries in 2022. Reaching these incredible milestones is impressive at any time. But it's especially impressive in today's climate. Congratulations to all who are celebrating. 

280 Years
S – Taylor-Wharton
Taylor-Wharton was founded roughly 30 years before the first shots were fired at Lexington and Concord signifying the start of the Revolutionary War. Founded in 1742, Taylor-Wharton is celebrating its 280th Anniversary in 2022!
The company was founded in High Bridge, New Jersey, by William Allen and Joseph Turner. It actually produced cannon balls for Washington's army during the Revolution, before being purchased by Robert Taylor in 1769, who renamed the company Taylor Iron Works. The company has always been in the metal fabricating business, from its work with horseshoes and nails, through its manganese durable rails during Westward expansion. In 1912, Taylor-Wharton Iron & Steel Company was incorporated, after Taylor Iron & Steel purchased William Wharton Co.
In 1957, Taylor-Wharton launched its first insulated liquid cylinder, owing to the growing need for liquified oxygen and nitrogen. In 1991, the company built its Malaysian plant to manufacture cryogenic tanks.
Finally, in 2016, Taylor-Wharton was acquired by Air Water, Inc., an industrial gas company based in Japan. Air Water has since acquired Cryofin Pty Ltd. and TOMCO2 Systems and partnered with DOHMEYER to further expand its comprehensive line of cryogenic equipment, applications, and support in the U.S. and globally. 
Today, Taylor-Wharton produces a comprehensive range of cryogenic storage, transportation, and regasification equipment for all aspects of the cold chain supply for Industrial Gas, Life Sciences, and LNG applications. It is expertise that is nearly three centuries in the making and the company shows no signs of slowing down as it prepares to enter its fourth.

200 Years
S – Crum & Forster
Crum & Forster was founded in 1822 as The North River Insurance Company in New York by Captain Richard Whiley. That founding kicked off two centuries and counting of helping customers manage their coverage needs.
"Throughout its long history, from the 1800s and later owned by Xerox, to being both a public company and now one that is privately held under the parent company Fairfax Financial Holdings, Crum & Forster has provided clients with a wide range of insurance products and solutions, either directly or through our diversified distribution network of brokers and producers," the company says.
C&F believes in "doing good by doing well." It is committed to supporting the communities where its employees live and work and it has programs aimed at driving positive change among the diverse groups it serves through both charitable giving and community service and engagement.
To celebrate its 200th anniversary, Crum & Forster held a party on May 19, 2022, at Ellis Island. The milestone event featured a host of special guests and charity partners, including President George W. Bush and singer-songwriter Sarah McLachlan. 
"Our organization has always been about more than business," says Crum & Forster Chairman and CEO Marc Adee. "Whether it's our commitment to our employees and partners, or our support for local communities, Crum & Forster is proud to host this event and bring together all of our stakeholders to celebrate our history."

130 Years
S – Phoenix International
In 1892, George Wordingham was visiting family in Milwaukee and ultimately decided to open up a business and settle in the area. Wordingham opened Phoenix Printing that year, a company that specialized in printing and packaging for the laundry and dry-cleaning industry.
In 1921, Phoenix Printing rebranded to Phoenix Products and shortly thereafter opened a veneer mill to support its plans to diversify. Diversification has been a hallmark of Phoenix since Wordingham first opened the doors. In 1951, the company debuted its welding rod ovens and commercial lighting products.
"Our culture has always been very strong," says Strategic Sales Manager Melissa De Jesus. "We've always been known for our collaboration, progress, and craftsmanship across every industry that we do business in."
The company stayed in the Wordingham family for four generations, until 2018, when Phoenix was purchased by a private equity firm. But that close-knit family culture is something that continues to endure through today.
"We've been able to keep the feel of a family company, but now with the financial backing of a company that can grow," De Jesus says.
With those resources, the company will continue to look to expand into new and exciting industries, as well as introduce a lower-cost line of products.
"Our products are typically more expensive because of the quality and the time they take to produce. They're also all made here in the United States," De Jesus says. "One thing that we have begun looking into is working with imports and private labeling of products that still meet our quality standards but that can be offered at a lower price point."
The company plans to commemorate its 130th Anniversary at its annual "Brat Fest," a company party that features burgers and bratwurst.
Says De Jesus, "We are so thankful for the partners that we have. This is a fun industry to be in and it's one that we feel honored to be a part of. We look forward to having another 130 years working in this industry.

125 Years
S – Champion Cutting Tool
Some say business isn't personal, but that can't be true when your business has been a part of your family for six generations. This year, Champion Cutting Tool, a leading supplier of professional metal cutting tools, concrete tools, and abrasives products, is proud to celebrate its 125th anniversary. Lowell Frey continues to lead the company as President and CEO. His daughter, Allison Frey, Chief Marketing Officer, has cemented her place in the industry with seven years of experience. 
"125 years of Champion is an incredible milestone. We started as a small hardware store in downtown New York City in 1897. Multiple generations have worked incredibly hard to build this business together," says Lowell. "It's been 40 years since I started at Champion, and I still wake up excited to go to work every morning. Our mission is to serve our customers with the highest quality tools at top notch service levels. We are so grateful to continue to grow and thrive in this industry."
Some highlights of Champion's history include the introduction of the innovative Brute XL5 Twist Drill in 1971, the Brute SA80 Maintenance Reamer, which was developed by Lowell's Father, Leon, in 1980, the launch of RotoBrute Magnetic Drill Press Systems in 1996, and the success of the CT7 Carbide Tipped Hole Cutters introduced in 2004. 
In 2020, Champion acquired another family business, Mercer Industries, supplier of industrial abrasives. Champion continues to operate Mercer as a key sub-brand which sits alongside Champion's other brands- Brute Platinum, RotoBrute, and Proline.
"The incredible people who work here are the true Champions," says Allison. "Our employees are dedicated, hardworking, and passionate. We are proud of the personal touch that you receive when you do business with Champion. Our goal is to keep doing business with good, solid people. We value deep, long term relationships with our customers. We are in it for the long haul."
S – CP Industries
CP Industries was founded in 1897 as U.S. Seamless Tube Works, a subsidiary of National Tube Works Company. The company's first plant was built in McKeesport, Pennsylvania. By 1898, the company had 125 employees working at its plant and began manufacturing seamless steel tubing and small compressed gas cylinders.
In addition to its compressed gas cylinders, U.S. Seamless Tube was closely tied with the military, even making munitions to be used in the Spanish American War, and later to be utilized during World War I and World War II, the Korean War, and the Vietnam War.
"We have a long history with the military," says CP Industries CEO Michael Larsen. "We are still the sole supplier to the U.S. Navy for certain components and that relationship is very strong right now."
In addition to its work with the military, CPI has also made important contributions to the compressed gas industry. The company played a major role in assisting regulatory agencies on the creation and revision of regulations and specifications for the use of cylinders and compressed gas storage and transportation. CPI also introduced the industry's first tube trailer in 1965.
Larsen, who joined the company 12 years ago, after working for Taylor-Wharton, credits the company's 125-year legacy to its rich history in engineering and operations.
"Our forte is in operations," he says. "Being diversified. Obviously with the military and industrial gas but even in the last 25 years our work in alternative fuels like natural gas and hydrogen. And we have further diversified into manufacturing composites, which we started nine years ago."
Larsen sees hydrogen as the next great frontier for CP. 
"I think we have triangulated that business," he says. "We are the only company that can provide the ASME ground storage, the tube trailers, and also the onboard cylinders for that industry."
As CPI continues its journey into the next 125 years, that diversification and engineering curiosity will ensure that it continues to have massive success.

110 Years
S – Amerisure
On September 12, 1912, the Michigan Manufacturers Association joined with a group of local manufacturers to form the Michigan Workmen's Compensation Mutual Insurance Company. The mission of this newly created partnership was to "solve the problems of Workmen's Compensation, reduce accidents, exchange experience and maintain a high standard of service to employers and employees." 
"From the handshake that sealed the formation of the original partnership in 1912, to today's long-lasting business relationships, the very notion of partnership continues to be the foundation upon which our company is built," the company says. "At the center of Amerisure's strategy is an exclusive network of elite independent agents. Only the best agencies — market leaders that uphold the values of our partnership and understand our target industry focus areas — represent Amerisure."
For 110 years, Amerisure's employees have been its most valuable asset and what sets Amerisure apart in the insurance industry. 
According to the company, "At Amerisure, we strive to build and foster a diverse workplace through the attraction and retention of expert employees who share their varied talents, backgrounds, and experiences for our mutual success."
Today, Amerisure has 692 employees at 11 core service center locations across the country. 
"In 2018 Amerisure sought to diversify their portfolio with the addition of Amerisure Programs (AMP) with the goal of providing coverage for a different policyholder base than what its core traditionally wrote," says Marketing Underwriter Specialist, Program Business, John Scordato, who is currently taking courses at a local community college to learn the fundamentals of welding. "AMP now provides coverage for a variety of industries including Gas and Welding Supplies Distributors, which AMP has partnered exclusively with The Horton Group on."


105 Years
D – Airweld
Airweld was founded in 1917 as the Prestolite Battery Company, selling primarily batteries and other automotive parts. The company was able to enter the gases and welding industry when Prestolite began using small acetylene tanks to fuel the headlights for buses and cars. The company continued to sell both welding supplies and auto parts through the 1970s, when the company sold its auto parts division and began to fully focus on welding supplies.
The company, which had since changed its name to Rayno Distributors, had grown to three locations, when, in 1978, it merged with Fabro Industries. The newly merged companies united under the name Airweld and the company as it is known today was born.
Today, Airweld has 12 locations operating under four separate company names, comprising 95 employees.
"Our growth has been mainly through acquisition," says Vice President Tom Biedermann. "We have purchased six different companies from 1978 through today. That, plus the fact that we have been able to supply the best service and products in the industry, are the key reasons why we have lasted over 100 years."
Going forward, the company looks to continue to build on the things that have made it successful for more than a century.
"We are still in growth mode," Biedermann says. "We did make a purchase back in November. And we have a couple of other irons in the fire. We will continue to grow through acquisition. And we want to continue to stay as independent as possible. We have worked very hard to ensure that we are not dependent on some of the larger vendors, especially when it comes to deliveries and bulk product."
He concludes, "We are very proud of our company that we've lasted this long and we've been able to get through all of the different events. All the wars and other things that have happened in the world since we've been in business. We've been able to assimilate as well as persevere through the good and the bad times and we will continue to do that."

100

Years
S – Rotarex
Rotarex is celebrating its centennial in 2022, 100 years after its founding in Lintgen, Luxembourg, by August Theodor Schmitz, in 1922. The company was originally named Ceodeux. It began producing CO2  gas to supply the local breweries in Luxembourg and Belgium. By 1926, the company had started to produce its own valves for CO2  and acetylene, which were used to supply the gas it was producing.
"Already focused on the quality of our products and services, our valves rapidly stood out in the market, winning several awards of excellence," says Vice President Isabelle Schmitz. "Many gas companies and local industries chose Rotarex for the superior quality of its products, leading us to stop gas production and concentrate on the valve business."
Eventually, August's son, Edgard Schmitz, developed Rotarex in the European markets through several innovations, and established strong relationships with the major players in the gas industry.
Those strong relationships and devotion to superior quality products have carried Rotarex through to today. Now in its fourth generation of ownership, Rotarex continues the development of the company by focusing on innovation, quality, and customer service, as it has done since the company's creation.
"As with many family companies, corporate culture is an essential element in the success and development of our activities," Schmitz says. "Our culture is based, first and foremost, on innovation, and through the relationships we have with our customers. We consider our customers as partners. We help them solve their problems with our know-how and we always try to anticipate their future needs. We have strong in-house research and development capabilities, not only in Luxembourg but also in our front offices."
Today, Rotarex has more than 1,800 dedicated and skilled employees based in one of its 10 factories and 21 sales offices around the world. It is currently building two new factories, one in South Korea and its new headquarters in Luxembourg.
To celebrate its centennial, Rotarex is planning multiple events throughout 2022.
"We have planned a family day event at our headquarters in July, and a company event in December. Of course, a book is being written about the history and the company culture, and multiple communications and videos about the anniversary and our future developments are coming soon," Schmitz says.
She concludes, "We are proud for reaching 100 years of experience and expertise. The world is changing and so is the world of gas, which still has a long way to go. We look forward to the future developments and needs of the market over the next 100 years. I hope that the family tradition will continue for a long time to come."

90

Years
S – Forney Industries
Forney Industries first opened its doors in 1932 when James Donovan Forney went into business for himself and began selling the Forney Instant Heat Soldering Iron door-to-door across the heartland. In 1936, Forney invented and produced the first publicly available 110-volt/125-amp and 110-volt/150-amp welders. Staff would climb electric utility poles to connect welders for demonstration to farmers and ranchers. Forney welders grew in popularity and, by 1945, Forney was producing 500 welders per week. 
Throughout the years, Forney added multiple product lines to grow business including resuming in-house welding and plasma machine assembly in 2019 with the introduction of its 400-series inverter equipment. 
"Our founder's incredible perseverance and a get it done attitude continues to live on in the very backbone of this company," says President and CEO Steve Anderson. "If I had the chance to say anything to my grandfather, who started this business, I'd say, 'Thank you and I hope I can make you proud of us!'"
Forney can look on in pride as his company continues his legacy 90 years later. Today, the company has three locations. It is headquartered in Fort Collins, CO, and recently opened an 80,000 sq. ft. warehouse in Vandalia, OH, to better serve its customers. In addition, the company has a sales team across the country. In total, Forney has about 200 employees.
"Forney's emphasis is solely about our customers and employees. We want to make sure that every customer is treated fairly and honestly," Anderson says. "As for our employees, we ensure that quality of life is paramount, and that family always comes first. We provide superior products and services because the Forney team believes in our products and genuinely cares about the work they do. Our culture is very important at Forney Industries. We care about our people. Our mission is helping every team member be better than when they came to us and in turn they give back so much more. They care deeply about each other. Without them we are not a company. In addition, our size makes us nimbler and more aggressive. We can react quickly to almost any issue. We encourage out of the box thinking and it has paid us back in so many ways."
The company is celebrating its 90th anniversary throughout the year. It is celebrating each quarter by highlighting one of the company's core values.
"Those values are 'be innovative,' 'be genuine,' 'be engaged,' and 'be exceptional,'" says Anderson. "Each quarter we send out email campaigns highlighting a core value and how that value has impacted the company from its roots, to now."
In addition, it has created a special logo highlighting that it is 90 years strong. Forney is planning a celebration party for both its Fort Collins and Vandalia locations.
Says Anderson, "It is our vision that when people see Forney green, they understand it represents a product that has been intentionally engineered to meet the high expectations our company has upheld since 1932. We know that our customers associate green with quality and trust, as that has been our promise for nearly a century and counting. For 90 years, Forney Industries has evolved its brand to reflect the demands of its customers. Our customers have come to count on the green machines we sell as indicators of quality, value, and long-lasting dependability. We look forward to serving our customers for another 90 years and counting!"

85 Years
S – Gas Equipment Company (GEC)
In 1937, Milt LaDue founded Gas Equipment Company in Dallas, Texas. The company, which today is an integrated warehouse distributor of in-process, transfer and control equipment for the industrial gas and cryogenic industries, remained in the LaDue family all the way until March 2020, when GEC was acquired by MAKEEN Energy. The acquisition was aimed at strengthening the global business and network of the group's gas equipment division, MAKEEN Gas Equipment.
Though it has since been acquired, GEC continues to thrive on the tenets that Milt laid out in 1937.
"We strive to be the top-of-mind source for all customers' equipment needs," says Industrial Gas Product Manager Andrew Young. "Our greatest asset is our employees. Sales representatives and customer service equipment specialists are factory trained and experienced in all product lines to provide dependable solutions with a personalized approach to a customer base that spans globally. Our sales representatives conduct field and classroom training seminars, provide safety information, establish a direct link to manufacturers, and they are committed to industry and association service."
Today, GEC has 11 warehouse sales branches, comprising 100 employees, strategically located in a large geographic distribution network across the central, southern, and eastern United States.
Says Young, "We are proud of our heritage; however, we are focused on our customers' future. We view our relationship with customers as a partnership. In a partnership, both parties work together toward shared goals. We do everything we can to stay abreast of our customer's needs and we strive to exceed our customers' expectations and build upon our partnerships to continue to remain top-of-mind."
Though GEC does not have a formal celebration planned, it plans to celebrate its 85th anniversary, "by continuing to focus on serving our customers with the exceptional level of care and support they are accustomed to."
Young concludes, "The future is so bright, we all need to be wearing sunglasses. GEC as part of the MAKEEN Energy global team now has an enhanced synergy with equipment and solutions from across the world to utilize for our current North American customers. We have been working on our long-range planning and have identified a number of opportunities to bring more ground-breaking technology and experience to the partnerships we have with our current customers."

75 Years
D – Central McGowan
Central McGowan was officially created in 1965, but its roots go back much further than that. In 1947, McGowan Welding Supply of Little Falls, Minnesota, first opened its doors. Soon after, a company called Central Welding Supply was founded by Carl Shutan. In 1951, Leo Henkenmeyer began working as a salesperson for Central Welding Supply and, in 1954, Leo and a partner named Leo Rahm purchased the company.
In 1965, Central Welding Supply merged with McGowan Supply in Little Falls and the company as it is known today was born. The company was owned by Henkenmeyer and Frank McGowan. In 1977, Henkenmeyer bought out McGowan's shares and the company has remained in the family ever since.
"We've grown through a combination of acquisitions, organic growth, geographic expansions, and diversification" says President and CEO Joe Francis, Henkenmeyer's grandson. "We have continued to build our distribution supply capabilities while adding new CO2  companies, locations, and a dedicated automation division. We are growth-minded and opportunistic, with the ability to successfully acquire and integrate new companies and technologies. We believe acquisition and innovation will continue to be our primary growth drivers in the future. Our diversified business opens lots of opportunities for both."
He continues, "Our mission statement is simple: Delivering what our team and customers need to thrive. This mission spans the work we do across our diversified business and is built into our culture manifesto and daily conversations using the EOS Traction model. Along with our values of Success that is shared and lasting; Trust in our words and actions; Innovation that drives excellence and growth; Collaboration that delivers value-add services and solutions; and Culture centered on people; safety, family and fun, it is what guides daily work and business decisions."
Today, Central McGowan has 135 team members across 8 physical locations. The company completed three acquisitions in 2021.
As Central McGowan marches into its next 75 years, it does so with a vision for its path forward. "Be a growing provider of innovative solutions to diverse customers, powered by people with a passion to serve," says Francis. "We have set targets for people, locations and revenue to help us track and measure our progress. I see talent management along with continued acquisition, diversification, and innovation being key to achieving our vision and targets."
D – Jackson Welding & Gas Products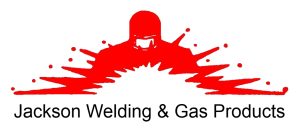 Like many GAWDA members, Robert Jackson credits service for helping his family-owned company reach its 75th anniversary. But he quickly adds that sacrifice has been important as well for Jackson Welding & Gas Products. 
"There has to be some level of sacrifice to create an opportunity for a business to continue under the same family," Jackson says of the Rochester, NY, business. "I know my father and grandmother made all kinds of plans and did all the right things to make sure the company could move forward without massive complications that could easily derail the whole thing."
"For any owner of a company, a huge percentage of our personal value is tied up in these businesses," he says. The question is always there: "Am I going to cash in or create the right environment for the assets to transfer from generation to generation?" 
In the two generations before him, instead of selling the business, Jackson's grandmother and father grew it and invested time and effort in providing structure and guidance as he was growing up, recalls Jackson. He was told; "Without customers, we don't have much to do." 
To help the company grow and perpetuate into the next generation, Jackson Welding has formalized its processes and its five-, 10- and 20-year plans. 

70 Years
D – AWISCO
In 1952, Unibraze owner Jerry Robinson was in need of distribution. He spoke with his brother, Bernie Robinson, and Hank Soven, about opening up a distributorship in the Bronx to partner with Unibraze. And, with that, Ace Welding, which later became known as AWISCO, was born.
A few years after Bernie and Hank opened Ace, the fledgling company merged with Harris Welding out of New Jersey. Harris was owned by Art Weiss and Bill Rotner, and together, Bernie, Hank, Art and Bill continued to grow the business and work together. Eventually, the company was sold to Jerry and became part of the AWISCO franchise.
"At one time, there were 30 AWISCOs around the country, in the UK, and in Australia," says President Lloyd Robinson. 
In 1979, Bernie bought the company back and became the sole owner of AWISCO New York. In 1990, Lloyd joined the company and, in 2000, Lloyd purchased the company.
"12 acquisitions later, AWISCO is the company it is today," Lloyd says. "Almost all of our growth has been through acquisition."
Through all of its growth and evolution, AWISCO has been guided by its vision statement, which reads: Together, we can be the most customer-driven welding, safety, and industrial supply company in the Tri-State area, bringing our customers what they need, when they need it.
Today, AWISCO has 9 locations, 8 in the tri-state area and an export location in Florida, comprising 100 employees.
"I'm sure that my dad never thought that 70 years later, AWISCO would still be the force that it continues to be today," Robinson says. "My dad will be 95 in November and continues to be one of my most trusted advisors. While change is constant, as long as everything we focus on is making sure the customer is always the most important, we will adapt to any changes."
D – Berger Welding Supply
Berger Welding Supply was founded in September 1952 when Lamar Berger purchased Gordon Metal Products and moved the business to his farm homestead. At the time, Lamar was attending the Lincoln Electric Welding school to become a certified weld instructor.
"He conducted welding classes for the next four years and eventually taught all the surrounding high schools," says VP of Operations Jon Berger. "As interest grew, he got into the welding gas and cylinder business and added onto his existing building to accommodate growth."
Lamar's son, Dennis Berger, took over the company in 1971 following a three-year tour in Vietnam. Dennis built a new building which allowed the company to expand into the machine repair business. In 1994, Berger had the opportunity to buy an 18,000 sq. ft. building on US31, which connects South Bend, Indiana, to Indianapolis.
"This move really developed the business strategically and helped us move product more efficiently," says Jon, who joined the company in 1998. 
Today, Jon and his brother, Ben Berger, run the company as the third generation, and the business continues to flourish. 
"The ability to help our customers improve and grow is what makes us who we are today," says Jon. "Customer needs have always been most important over selling a product agenda. We have a good reputation for helping our customers succeed and that is based on the foundation that Lamar and Dennis started."
Berger hopes to expand into another location in the next 3-4 years while continuing to grow its base and helping new customers achieve their goals. 

60 Years
S – Galiso
Galiso was founded in 1962 by Carl and LaNora Grenci. Carl was an industry veteran who had pioneered the automation of hydrostatic cylinder testing. He was also an inventor and had patented the automatic sealing test head as well as the automatic sizing jaws of the Galiso valving machine. 
"The early years of Galiso were heavily involved in cryogenics and even at one point housed the first cryonaut, Dr. Bedford," says Jon Davignon, VP, New Equipment Sales, Customer Service, Marketing.
Following Carl's death, LaNora continued the operation until Carl's son, Charles Grenci, took over operations of the company in 1996. Charles, like his father, was known for his innovative spirit and Galiso became involved in the semiconductor industry. He patented the method of heat generation through molecular gas agitation. This product increased the yield and shortened the downtime on the manufacture of silicon wafers by efficiently removing moisture in process chambers. Galiso, at this time, was even awarded the Texas Instruments prestigious Suppliers Excellence Award due to its dedication to customer service.
Charles has since retired but Galiso continues to innovate, grow and continues to make customer service its first priority.
"Our worldwide experience with multiple industries including gas, fire, aerospace, automotive, space agencies, government, and semiconductor corporations has given us great experience and understanding of the needs of these industries," Davignon says. "We continue to evolve as we face the ever-changing challenges presented to these industries in terms of information acquisition, policy changes, training, and automation."
In addition to its technical expertise, Galiso has thrived for 60 years because of its culture.
Says Davignon, "Our culture begins with customer service. It is our belief that the core strength of a company is customer service. We still support equipment made in the '70s and will as long as we have the capability. Customer service begins internally where you treat each of your employees equally and as important as your best customer."
Galiso will celebrate its anniversary during its annual maintenance and productivity seminar August 11-12 in Montrose, Colorado. 
He concludes, "60 years is a great accomplishment and testimony to the culture the Grenci family has built into this company. We are thankful to God above all for his provision and the Grenci family for their commitment to this company."
D – Robinson's Industrial Gas & Equipment
Robinson's Industrial Gas & Equipment Corp. was founded in 1962 by Wesley Robinson, a trustee for the Village of Amityville, in Suffolk County, Long Island. Concurrently with the founding of the company, Robinson also started a private ambulance and oxygen service to meet the needs of the community and local hospital not provided by the local volunteer fire department.
In 1975, Robinson retired to an appointed position as Assistant Commissioner of Jurors for the county of Suffolk. Richard Gabriele, a friendly competitor and friend of Wesley in the ambulance and oxygen business, acquired both the ambulance and oxygen business as well as the small industrial gas and equipment company that was supplying welding gases to the local body shops, metal fabricators and HVAC merchants.
Robinson's continued to operate in Amityville, New York, until 1984, at which time Gabriele's sons and daughter joined the company. At the time, the company operated with one truck and a pick-up truck and had four employees.
In 1985, Gabriele, along with his sons and daughter, Paul, Richard Jr. and Debra, developed a "strategic plan" for the company to expand both the ambulance and industrial gas business, through out Nassau and Suffolk County.
Robinson's grew rapidly from 1986 to 1990 primarily in the oxygen business. Nursing homes were growing at a rapid rate during this period and Robinson's became one of the largest suppliers of oxygen and medical gases in the region to the market.
A large part of Robinson's success was being a reliable 24/7 oxygen supplier.  Along with the nursing home growth, the company was a major supplier of oxygen to the volunteer fire and ambulance departments in both counties as well as many dental practices.
Robinson's became one of the first companies to be licensed by the New York State Board of Pharmacy, which was an important part of the company's marketing and sales strategy.
In 2001, Robinson's Industrial Gas & Equipment separated from Robinsons Ambulance service. Sons, Richard Jr. and Paul stayed with the ambulance business. Bonnie Gabriele, wife of Richard Sr,. became president, daughter, Debra, Vice President, and Kevin Rubenstrunk, Vice President of Operations  for Robinson's Industrial Gas & Equipment Corp.  
In 2001, it was decided by the management team to expand and diversify the industrial gas and equipment business.  The operations moved to a larger facility in Holtsville, New York.
In 2004, the company moved to its current location in Holbrook, New York. This expansion included an automated fill plant for oxygen, nitrogen and carbon dioxide. In addition, a complete in-house high pressure cylinder refurbishing and hydrostatic testing operation was initiated.  This permitted fast turnaround for both customer and company owned tanks.
In 2014, in an effort to further diversify into more sales in the welding, industrial gas and supplies, Robinson's acquired Coast Welding Supply USA in Westbury, New York. Coast has a retail showroom and gas distribution operation in Nassau County New York, further expanding Robinson's geographic operating area. Currently, Robinson's operates in the tri-state area of New York, Northern New Jersey and southern Connecticut, providing a complete line of medical, industrial, and specialty gases along with welding equipment and supplies.
Robinson's looks forward to seeing what the next sixty years will bring to the industry and will maintain with the changes like it has done for the past sixty years.

55 Years
S – CK Worldwide
CK Worldwide was founded in 1967 by Art Kleppen, who owned a small welding supply distributor called Kent Oxygen, and Jim Conley, an engineer for Boeing. At the time, old style TIG torches were all made of a hard phenolic plastic that had a tendency to crack and arc out if dropped. Boeing would fill barrels of expensive broken TIG torches, and allowed Jim and Art to take these torches, chip off the old plastic, and recoat with a silicone rubber that was more durable and provided a great insulant for the torch. These torches were then sold back to Boeing by the early business known as Conley & Kleppen. That company would later become known as CK Systematics, as MIG machines and spool guns were added to the full line of TIG torches and accessories. 
Later, the company was split, as Conley took the Systematics side of the business while Kleppen held onto CK Worldwide and fully focused on the TIG (GTAW) market. 
"CK Worldwide has grown steadily through the years by providing innovative high-quality products at competitive prices," says VP of Sales & Marketing Mike Meyer. "CK has held more patents and offers the widest range of TIG products available in the market. Our commitment is in providing the best customer service and supporting distributors to make our products accessible throughout the USA, Canada and the world."
CK prides itself as "The Standard in TIG Welding" due to its incredible knowledge base and its devotion to providing the best customer service, quality, and range of products.
"We strive to create positive customer experiences with quick answers and solutions," Meyer says. "We don't use voicemail and a live person always answers the phone during business hours, and we are all-hands-on-deck to help customers including our president, Jeff Sharpe with over 40 years at CK. We've seen our business more than double in growth over the last eight years and there's a lot of pride amongst our employees, as each and every one plays a part in our success."
Today, CK Worldwide has 40 full-time employees and a wide range of contractors on staff, including 33 sales reps throughout the USA and Canada.
"Thank you to everyone: our distributors, loyal welders, media, and our employees for making CK Worldwide the strong brand it is today," says Meyer. "The welding market is truly a great community, and we constantly strive to support it as each individual's success helps the market and industry, and ultimately helps us to grow and give back."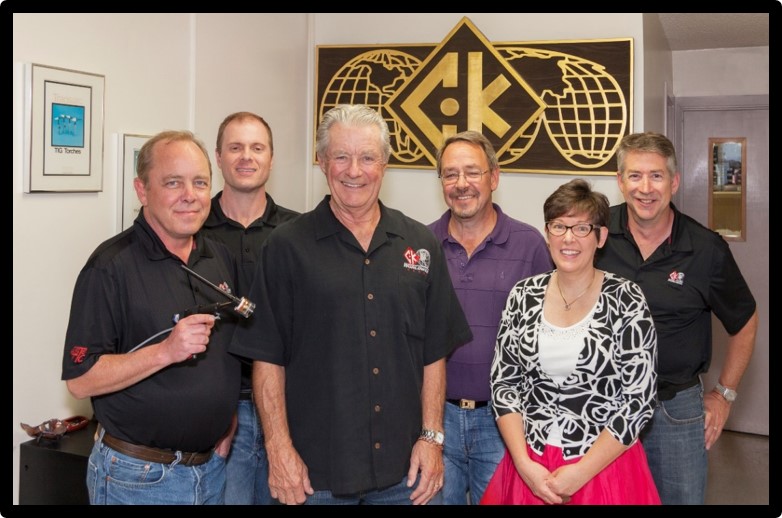 S – Fluoramics
In 1967, Franklin Reick, a well-known New Jersey inventor, began Fluoramics, Inc. in a one-car garage in New Jersey. While working for ITT in the late 1960s, Reick realized that nobody had a good system for sealing oxygen services for welding and steel making. So, in his spare time, he developed a pipe sealant, Formula-8, which could be used in gaseous and liquid oxygen applications.
Over time, Reick introduced more industry-changing products including LOX-8 paste, Tufoil Engine Treatment, HinterRust, and many more.
"In the early days, the business was a family operation with three young boys helping fill jars, bottles, and boxes, and later helping to mix product and repair equipment," says Gregg Reick, Fluoramics President and Chief Engineer. "Frank's wife took care of office functions. As the company grew, Fluoramics moved out of the home garage and into industrial settings."
Today, Franklin's son, Gregg, serves as president and chief engineer, Patti Reick is marketing manager, Jenny Hansen, is product solutions engineer & business development manager, and Kyle Feltes is the accounting & business office manager.
Says Gregg, "Our strength is our ability to listen to our customers and help them solve their problems. We developed the 'Ask an Engineer' program to make it easy for customers to contact us with questions and concerns. We review and respond to inquiries we receive within 24 hours, and we are always available by phone or in person."
He concludes, "As we fill our days and weeks with tasks, it's easy to forget to appreciate all the things that have brought us this far. Not only do we thank Frank for the foundation he set, but we also thank our very loyal and supportive customers and employees."
To learn more about Frank, read his book Just Frank: My Life as an Intrepid Investor. 

45 Years
S – Direct Wire
From humble beginnings in 1977—mailing cable samples from the garage of its founder, Richard Witwer—Direct Wire has steadily grown into a leading manufacturer of industrial-grade copper wire and cable products for welding, power, and industrial applications.
Celebrating its 45th anniversary, the second-generation family business has a proud tradition of innovation and a pioneering spirit that keeps it at the forefront of product development, service excellence, and continuous improvement within the wire and cable industry.
"We are immensely proud of Direct Wire's history, accomplishments, and growth in the 45 years since its founding," said Direct Wire's CEO David Witwer. "As we push toward the future, Direct Wire will remain committed to the core values and foundational principles that are essential to our success and define who we are, how we act, and what is important to us."
These ideas and beliefs will continue to be instilled throughout the organization and keep Direct Wire focused on exceeding customer expectations through superior service and responsiveness, state-of-the-art technology and manufacturing capabilities, and employee commitment to company values and vision. Says Witwer, "These are the values that guide our people and our business, and they are what make Direct unique." 

S – Flexovit Abrasives
Flexovit USA was founded in Angola, NY, by Jay Ilioan. The company mission, which remains firmly in place today under Iliohan's ownership and vision, is to "manufacture abrasive products in Western New York that deliver the highest value to users in industrial, welding, and construction trades."
Since producing its very first wheels in the summer of 1977, Flexovit has remained determined to manufacture the very best, internationally competitive industrial abrasives in the industry through smart growth and cutting-edge technology. 
A watershed moment in Flexovit's history came in 1995, when a major expansion grew Flexovit to a 100,000 sq. ft. complex. That same year, Flexovit became the first North American abrasives manufacturer to achieve ISO Quality Certification.
The company has since expanded product distribution through four full-service distribution centers servicing North America – Angola, NY and Rancho Cordova, CA covering East and West USA, Brampton, ON, covering Canada, and Flexovit de Latinoamerica in Monterrey, Mexico, servicing Mexico and Central America.
Through each expansion and improvement, Flexovit's commitments to U.S. manufacturing, performance, value, safety and service ensure that it remains the most trusted supplier in the abrasives industry.

S – PDC Machines
Syded Afzal founded PDC Machines in 1977 after moving to the United States from India and obtaining a master's degree in Engineering from Princeton University. Like many startups, PDC Machines called a garage home in the beginning before eventually opening a manufacturing facility in Warminster, Pennsylvania. Today, PDC Machines has facilities worldwide!
"PDC's strategy has been smart and steady expansion, retaining excellent talent, and remaining on the cutting edge of our industry by anticipating major growth areas," says Marketing Manager Osama Al-Qasem. "More recently, we've had the opportunity to partner with Arcline Investments to supercharge our growth. After decades of laying plans – opening regional sales and service centers in Europe and Asia, working with local partners, consolidating our relationship with current partners, and acquiring new ones – we get to see our careful handywork bear fruit."
"PDC is a '40-year startup,'" Al-Qasem says. "We have the knowledge and credibility of an industry leader, but the momentum and energy of a startup."
He continues, "PDC has an employee centric, close-knit culture. We place a heavy emphasis on retaining excellent talent and bringing together many different perspectives to form a greater whole. As a result, we have a diverse pool of talent from all types of backgrounds that all bring great expertise and complement each other's strengths. This culture has been critical in our longevity as a company."
In ten years' time, PDC Machines, "aims to be the key player in the global hydrogen industry. We view our products as the potential foundation to a new hydrogen infrastructure that will help decarbonize mobility and other sectors. As for how we execute, just stay tuned!" says Al-Qasem.
As the company celebrates its 45th Anniversary in 2022, PDC Machines is on the cusp of opening its fourth building in the U.S., which will more than double the company's production capacity. PDC has eight locations globally and currently has 285 employees, a number which continues to grow.
"We plan to host a Grand Opening celebration when our new 150,000 square foot World Headquarters facility fully opens in Souderton, PA in September-October 2022. It is currently being used for some compressor assembly work and all assembly work will gradually transition there. The final piece of the puzzle will be new office space and a companywide cafeteria," Al-Qasem says. 
As it closes in on 50 years, PDC Machines continues to thrive as a second-generation owned and operated family business. 
Al-Qasem concludes, "Over the next 5 years and beyond we look forward to continued growth and to serving both our customers and our employees."

40 Years
D – Airgas
In the early 1980s, a young attorney named Peter McCausland saw the potential in a small oxygen distribution company in Stratford, Connecticut called Connecticut Oxygen (CONNOX.) With an impressive proposal and financial backing, McCausland and his team acquired CONNOX. On February 3, 1982, McCausland signed the Certificate of Incorporation for the State of Delaware, officially forming a larger holding company called U.S. Airgas.
Strategic acquisitions spurred significant early growth. In the early 1980s, the U.S. market for bulk industrial gases was dominated by a few major producers, but the packaged gas market was highly fragmented. And with the industry entering a period of consolidation, Airgas purchased distributors in various locations and producers in secondary markets that had excellent growth potential.
"Throughout the last 40 years, Aigas has acquired nearly 520 companies and has dynamically evolved in strategy, industry offerings, and technology, all while maintaining steadfast commitment to customers and associates," the company says. "Airgas has grown into a national partner providing value-added products and services to large, leading corporations and smaller, specialized enterprises. Its entrepreneurial, flexible, market-facing approaches enabled effective partnering with customers by understanding their businesses and their goals."
On May 23, 2016, the Air Liquide acquisition of Airgas officially closed, marking the completion of a deal that changed the two companies forever. Combining Air Liquide and Airgas brought together two highly complementary businesses to deliver greater value, service and innovation to customers in North America and around the world.
Today, Airgas serves more than one million customers. It has nearly 18,000 associates across more than 1,400 locations in the U.S.
According to the company, "Airgas is in a key transformative period. As we celebrate our 40th anniversary this year, we reflect on our first 20 years spent building out the nation's leading packaged gas and welding supply infrastructure. Since 2000, we've transformed into a national operating company focused on growing organically with customers and providing a full range of gas supply modes and product offerings. Today and since becoming part of Air Liquide six years ago, we've been evolving through the pandemic and related global supply chain challenges to position our customers to fill their potential by supplying products, expertise, and technology to best compete on the global stage. We are stronger, more innovative and more adaptable than ever."

30 Years
D – American Cylinder Gas
American Cylinder Gas founded in December 1992 by Jack and Joan Heckel. Jack was a lifelong member of the gases and welding industry, having previously worked for Northern Gases, a company that his father and grandfather had started following World War II. Northern Gases was sold to a major in 1978 and, after going through a number of acquisitions over the years, Jack was tired of dealing with large corporate bureaucracies and decided to start his own family business from scratch.
At the time that Jack and Joan were getting ACG off the ground, current President John Heckel was just graduating from college.
"I started from day one of the company driving the truck and doing outside sales," says John. "My brother, Kevin, our vice president, came on about four years after we launched, after he finished college."
Today, American Cylinder Gas has its third generation working in the company, as John's son, Jake, works for the company and is transitioning into sales after driving the truck for the last seven years.
"We have been able to grow and evolve the company over the years by taking a conservative approach to growth," John says. "Only taking on what we knew we could handle while still being able to give customers the excellent service they have come to expect. Our mantra has always been to take care of the customers like they are family. Because of this, our customer turnover has been extremely small."
That customer-oriented approach, combined with a strong internal culture, has American Cylinder Gas well poised to continue its upward trajectory. 
"The culture at American Cylinder Gas is a very close knit one," says John. "Kevin and I can relate to the everyday struggles of the employees as we have both done, and continue to do, all of the jobs in the company from the driver, warehouse, sales, and everything in between. Our employees are hard working, detail oriented, and eager to learn. We have been very fortunate in that regard and we don't take their contributions to the growth and well-being of the company for granted."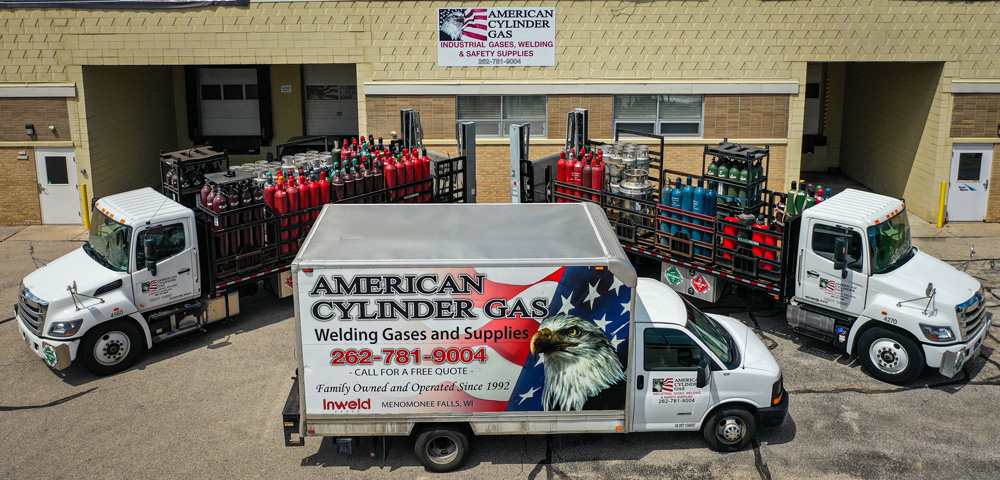 S – Thermacut
Thermacut opened its doors in 1992. It was born from the vision of Jiri Zapletal in the garage of his house and has spent the next three decades growing into a global provider of replacement consumables torches and leads packages for plasma cutting, laser cutting, MIG/TIG welding and oxy-fuel cutting.
"As the industry has changed, we have needed to adapt as well," says President Kevin Bonneau. "Being a provider of replacement consumables torches and lead packages for the cutting and welding industry, we've had to maintain a product line that is at least as good as the original OEM part; otherwise, users wouldn't find the value in our product offerings."
That vision remains today, as Thermacut continues to strive to be an alternative choice to OEM consumables. Says Bonneau, "We're looking to build our brand and image as a company that has also transformed into an OEM supplier of cutting and welding equipment."
Today, Thermacut has 10 subsidiaries and 14 in cooperation with Abicor-Binzel. It has two production locations (one in the Czech Republic and the other in China). It has 27 sales units worldwide. And, in 2023, Thermacut USA will begin to offer its own branded plasma cutting power supplies, CNC track and exhausting systems.
Concludes Bonneau, "While we will continue to grow and evolve with our replacement line of products, we look to grow our presence in the market for plasma cutting power sources and cutting equipment. We'd like to thank all our customers who have made the first 30 years feel like yesterday when the organization was just getting started. Without your support, we couldn't have made it past the first year and we look forward to the next milestones for the company."


25 Years
S – Allcryo
Allcryo Cryogenic Tanks & Equipment was formed in 1997 by Rodney Ballard and his family in Conroe, Texas. The company has spent the last quarter century proudly servicing businesses in the medical and industrial gas industries, while remaining true to its roots as a family-owned and operated small business.
The company is a "small company with a big reputation in the international cryogenics industry." It is renowned for its excellence in manufacturing, refurbishing, and servicing cryogenic tanks, CO2  tanks, and other related equipment.
"Allcryo was built on repeat customers," the company says. "We know that if we can help you do business once, we will satisfy your needs and build a lasting relationship. Regardless of the scope of a project, our customers always receive our utmost dedication."
Allcryo prides itself on its breadth of inventory, promising that if the product is not in its inventory, they can get it for their customers quickly. The mission today is the same as it was when Ballard opened the doors in 1997: to be the go-to CO2  and cryogenic tank experts. As the company continues into its next 25 years, it does so having achieved the dream of its founders. "When you need top-of-the-line cryogenic equipment, you need Allcryo."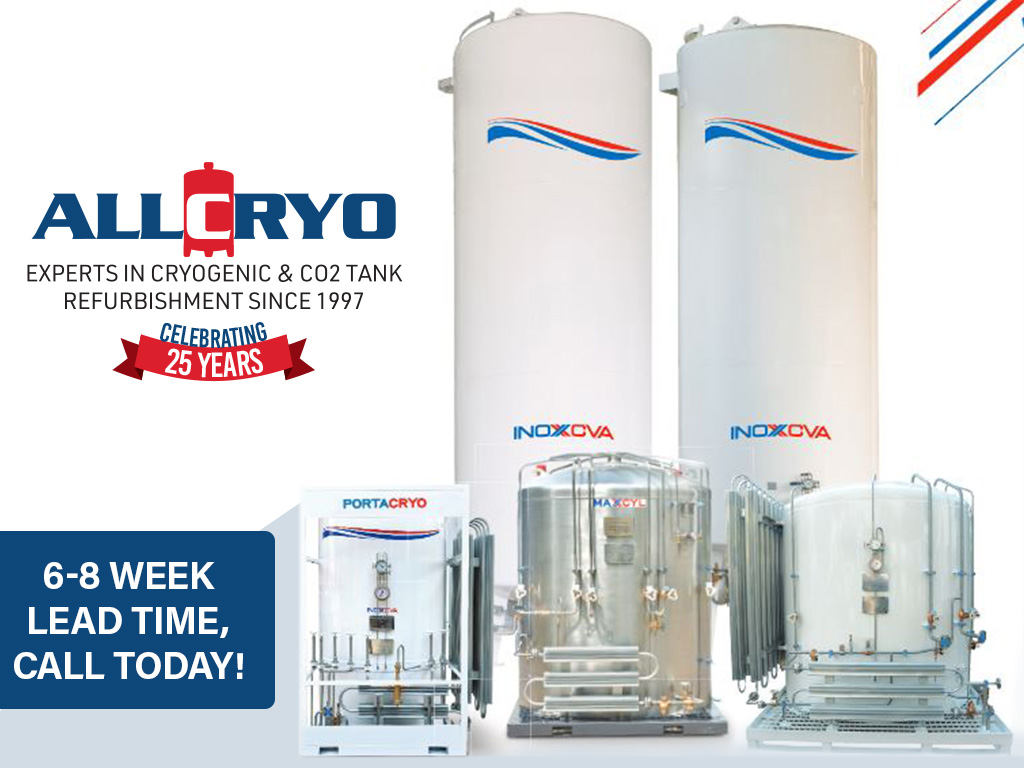 S – Exocor

 
Exocor was founded in 1997 in St. Catharines, Ontario, Canada. The company was small, comprising just four employees in a 2,000 sq. ft. office and warehouse with service limited to Southern Ontario.
"As you can imagine, all four people sold, took orders, and helped with shipping," says President Paul Kinsella. "Our focus was on critical welding requirements, often used in the expanding oil and gas markets."
Over the next quarter century, Exocor has expanded throughout Canada and in the United States.
"In the early 2000's, we developed our Executive brand of filler metals," Kinsella says. "In the early 2010's, we became the exclusive supplier of Kobelco and Special Metals in Canada, having branches and inventory coast-to-coast. Then, in 2014, we expanded into the USA with the strategy to sell independent distributors and work closely to aid and assist in the sale to end customers. With a continued focus on quality, and consistently high performing wire, we added to our portfolio and strengthened partnerships in the geographies we served."
Today, Exocor has six locations and 40 employees throughout North America.
"Exceptional service led to the early success of Exocor and as the years have moved on, we find that, more than ever, exceptional service stands out and is a difference maker for many customers who recall when it was expected," Kinsella says. "'Doing the common uncommonly well 'best describes Exocor in 2022."
To celebrate its silver anniversary, Exocor created a special logo commemorating the occasion and has been promoting it all year, including by handing out gourmet birthday cake popcorn at the Contact Booth Program at this year's SMC. The festivities will culminate in late September in true Canadian style when all Exocor employees and guests will be wined and dined at the Wayne Gretzky Estates Winery in picturesque Niagara-on-the lake, Ontario.
Kinsella concludes, "As experts in the welding field, we see that those suppliers who bring the personalized service and expertise to the shop floor and help the distributor sales team will continue to differentiate themselves and provide value above and beyond others who push product online. Exocor is committed to advancing our technological offerings but resound in our commitment to provide a personal level of service that engages our partners out in the field and provides the hands-on service that they deserve."

20 Years
D – Evansville Welding Supply
In 2002, Steve Eidson, Tony Parrish, and Shannon Long partnered to found Evansville Welding Supply.
"We had a humbling beginning, as we didn't have any inventory, not even a striker or vendors set up to purchase products," says Owner Shannon Long. "We started in a storage warehouse with a couple of plastic tables as desks and two computers."
However, the trio persevered and began to grow and pickup customers.
"We moved to our current location six months after we started the business," says Long. "And, in 2013, we completed a building expansion project, which included more offices and an additional dock."
From the beginning, the company has prided itself on exceeding its customers' expectations through the hard work of its dedicated people.
"Our company's culture is, 'you're only as good as your people,'" says Long. "We have a lot of personalities, but our focus has been on a team environment with minimal turnover. Our goal is to have employees enjoy coming to work and be happy when they head home to their families."
And it has worked. Today, the company has 16 employees and has plans to expand its operations in the coming years.
"We hope to grow to three locations in the next 10 years," says Long. "Additionally, we hope to pass the company to the second generation. We recently hired our first second-generation family member."
Long concludes, "Just thinking about the last 20 years makes us proud that we made the leap to become business owners. We appreciate all the hard work and dedication from our employees over the past 20 years because they were instrumental in the company's success. Our industry is filled with great people, and we have built relationships that are priceless. These relationships have helped us tremendously to get started and become successful."
S – Gas Innovations
Gas Innovations was founded in 2002 with the goal of providing industrial gas producers and distributors a dependable, independent wholesale supply partner. The company was originally founded as Willingham Welding Solutions by Jason Willingham in the home of the controller and CFO, Mary and Dennis Frings. Soon after, Ashley Madray joined the company as a partner to Jason and the company was rebranded Gas Innovations.
"Gas Innovations has grown primarily by having fantastic employee partners, some of whom have now retired," says Madray. "From a pure business perspective, our model remains intact today, independent wholesale supply."
In 2021, Gas Innovations partnered with Atlas Welding Supply, in conjunction with a growth investment from AEA Investors' Small Business Fund to form Meritus Gas Partners, a platform led by a team of accomplished industry executives to partner with best-in-class independent packaged gas distributors across North America. As part of the deal, Madray and Willingham maintain equity ownership in Meritus and will operate as President and Vice President of Gas Innovations, respectively, while serving on the Meritus Board of Directors.
Says Madray, "We are confident that together we will grow Gas Innovations while simultaneously building a national federation of great businesses with like-minded entrepreneurs."
To celebrate its 20th anniversary, Gas Innovations hosted an employee party in May 2022. 
Concludes Madray, "Gas Innovations is proud to be a part of the industrial gas industry. Many affiliations with the associations of our industry and lifelong friends have been made, and we are thankful for our customers, employees, suppliers, and related entities. We look forward to the future and the many opportunities it holds. Gas Innovations appreciates all who have had a hand in making us what we are today."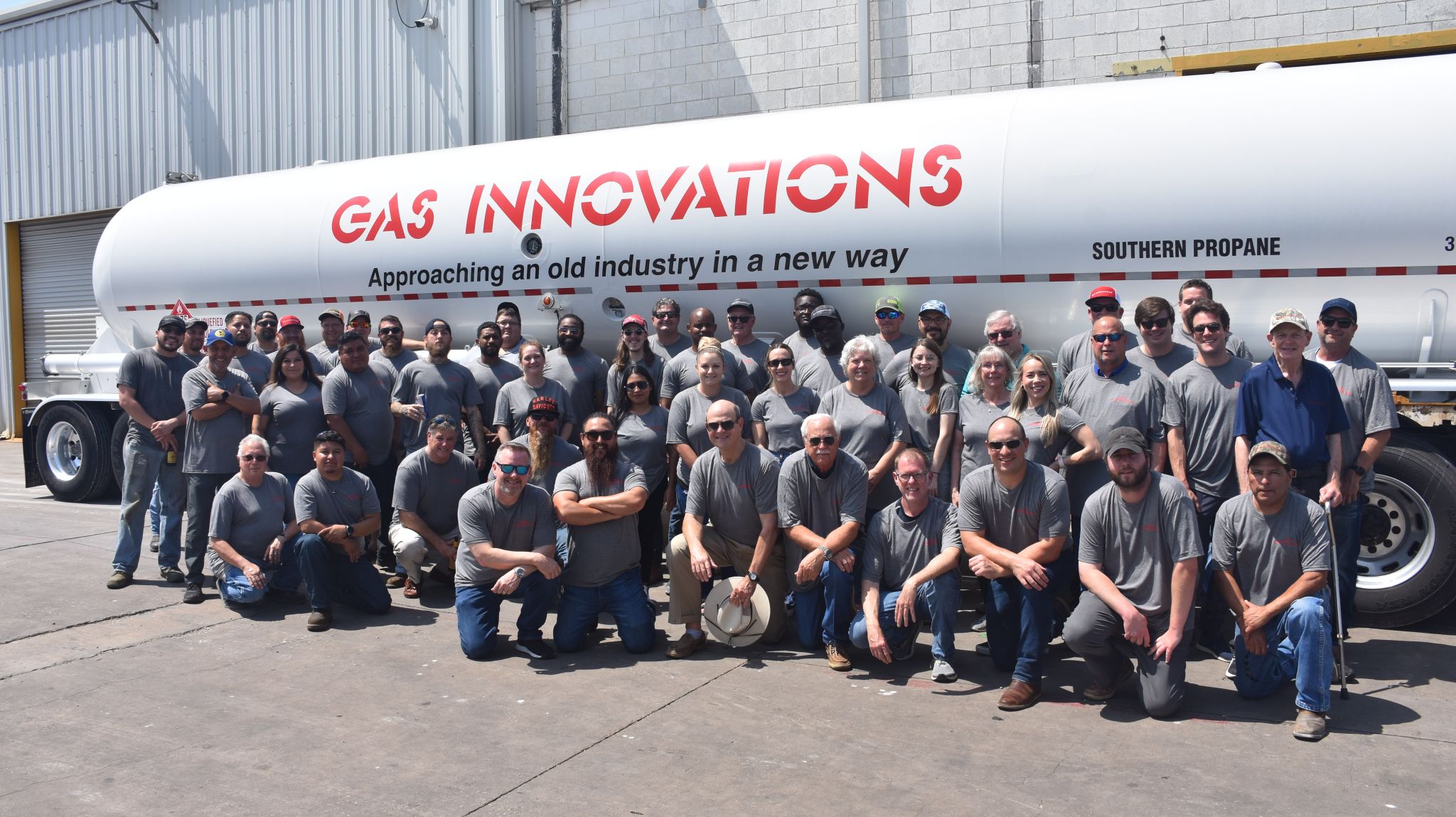 D –Maverick Oxygen
In 2002, after leaving his position as national director for respiratory therapy at Kindred Healthcare, Inc., Scott Kittleson opened Maverick Oxygen.
"While in that role, Scott saw a need for a reliable provider of medical gases and respiratory equipment," says President Ben Kittleson. "We initially delivered throughout Kentucky and Indiana, primarily servicing nursing facilities, hospitals, doctor offices, dental offices and home health care companies."
As the company began to grow, it added its own fill plant and expanded into Tennessee in 2005. Maverick then added a second fill plant in 2010 and expanded its territory to include Ohio in 2020.
"While those types of medical gas customers are still the primary focus of our company today, we have expanded our offerings over the years to meet the requests and demands of our continually expanding customer base," says Ben. "Maverick Oxygen expanded into welding gases in 2007 and has slowly been adding different lines of welding supplies over the years."
The company has built a strong culture over its first two decades, one built on collaboration and trust.
"A great deal of our success is due to our employees," says Ben. "Our employees have helped us build a workplace of passionate, collaborative, trusting individuals, who, in turn, have created an agile company able to be flexible to meet customer demands. It is this type of workplace culture that has allowed us to weather many storms throughout the years such as Covid and has been vital to our success."
Today, Maverick has five locations and 20 employees. It also expanded to include medical rental equipment nationwide.
Going forward, the company hopes to add more medical gas offerings and a spec gas lab to be able to create gases to the highest purity levels available.


10 Years
D – Lanier Welding Products
Lanier Welding Products is celebrating its 10th anniversary in 2022. The company was founded in a garage in 2012 by Mike Rowe, Brandon Smith, and Kevin Ruppe, before moving into a small 1,000 sq. ft. building later that year.
In the decade that has followed, Lanier has graduated from the garage to a small building, to now having more than 10,000 sq. ft. of warehouses and offices. 
"The growth of our business has been a 100% reflection of our employees and their dedication to our brand and culture," says VP of Operations Brandon Smith. "I can't say enough about how proud we are in our company and the unified goal we have to make sure the customer trusts and continues to buy from us."
Today, Lanier has seven employees and continues to look to add to its team.
"Our culture is hard work and being accountable to our customers," says Smith. "We're not a company that believes in titles. Everyone is expected to work hard and do what it takes to make sure the customer experience is second to none. That goes from the top down. I believe that type of culture will grow and sustain any business."
As it embarks on its second decade, Lanier hopes to continue to grow into multiple locations and, potentially, other states.
"Our goal is to continue to add qualified hard-working employees as well as increase our capabilities in the industry with micro-bulk and bulk delivery options," says Smith. "We are extremely proud of what we have built, and we continue to be humbled by each dollar our customers spend with Lanier Welding Products!"