Ask Your Board is a new feature that will run in the 2nd, 3rd, and 4th Quarter Issues of Welding & Gases Today. The purpose of Ask Your Board is to ask common business questions that all GAWDA members might be dealing with and to see how GAWDA's Board of Directors are dealing with these issues within their own companies. To submit a question for GAWDA's Board Members to consider, please email [email protected] .
THE QUESTION
How has your company changed its marketing strategy over the last 5-10 years? Have you found the increase in reach has translated to an increase in customers?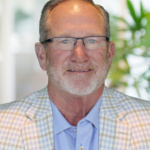 Robert Anders
2022 GAWDA President Elect
Holston Gases, Inc.
Our market strategy hasn't fundamentally changed over the last decade. The key to our growth and success will still come from face-to-face interactions between our salespeople and our customers. 
We are trying to support those direct sales efforts by being as efficient as we can in how we "touch" our customer to allow our sales team to manage larger territories. We have undertaken an expansion of our online presence by committing additional resources to our SEO efforts as well as creating an online customer portal. These efforts allow us to interact with our customers 24/7, even when our offices are closed. We also began sponsoring the athletic programs of the Southern Conference, whose member schools are all located in our market area. This type of marketing has allowed Holston and our company logo to be shown in print programs, tee-shirts, online advertising and exposure on channels like ESPN, ESPN2, and ESPN+.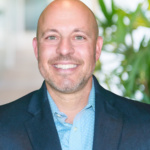 Eric Wood
2022 GAWDA Second Vice President
O.E. Meyer Company
Our company has changed and evolved in how and why we use targeted marketing campaigns.
As O.E. Meyer Co. expanded geographies, services, and product offerings, it was evident that we needed to improve marketing. The investment and focus began by hiring a digital marketing specialist who has helped us with branding, mission statement, truck graphics, social media, and by championing a new web site and launching a new e-commerce offering.
Much of our marketing is designed and targeted to better inform the public in our markets about our entire product offering and services provided. For a long time, we did a poor job of bragging about ourselves and found very few people in markets where we've had a presence for over 50 years were fully aware of all we do; different marketing campaigns have been used to assist in this effort.
We continue to learn more about google and social media and are now placing more emphasis on these channels to grow market share and new revenues.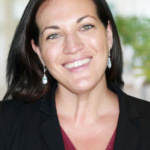 Abydee Butler Moore
2022 GAWDA First Past President
Butler Gas Products
Five to ten years ago, we did a lot of outdoor advertising. It worked, but it was hard to measure. More recently, we shifted that spend on billboards to retaining a firm that acts like an outsourced marketing department. They help us with everything including our website, social media, graphic design, and branding swag. We do our content and newsletter in-house, but our firm does the rest. Our marketing strategy in general has not changed from a target market and "what makes us unique" perspective, we just reach those people and present those messages in evolving ways.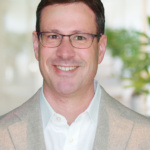 Brad Armstrong
2022 GAWDA Vice President
General Air Service & Supply
While the technology improvements over the last decade have changed the way we conduct marketing operations, the greatest shift in our strategy has been in our mindset. General Air has adopted a proactive approach to inbound marketing with an emphasis on experiences and stories over brands and products. Our goal with messaging is to lend credibility to our brand by providing our customers with relevant, educational information. Additionally, we have developed and launched a governing brand guidelines document with company-wide adoption. This ensures adherence to logo, typeface, and color usage, thereby standardizing our look and feel across all channels. By implementing proactive marketing strategies, employing the latest technologies and trends, and creating compelling and consistent messaging, we believe General Air has increased brand awareness and trust. Some specific results of this strategy include a social media following that has reached nearly 30,000 users, a growing e-commerce site, and a Weld Academy that is continuously sold out.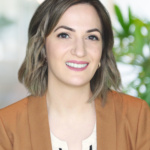 Allie Earlbeck
2022 GAWDA Vice President
Earlbeck Gases & Technologies
Well, 10 years ago, our marketing budget was exclusively spent on phone book advertisements. It suffices to say we no longer run those ads. We have reallocated our spend towards Google PPC campaigns, Facebook retargeting ads, and search engine optimization. Our industry, like most, is heavily relationship-based, so we still believe in the value of traditional sales outreach. However, we know many prospects will do their research online to vet the information that they are hearing. We want to ensure we are consistent with our messaging, and we stay top of mind. We use our digital presence to make sure our value proposition to our customers is perfectly clear and assure there is awareness of the variety of services that we offer.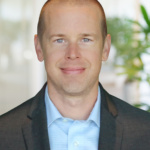 Josh Haun
2022 GAWDA Vice President
Haun Welding Supply, Inc.
We used to put a large emphasis on television advertising. As people have "cut the cord," we have transitioned away from traditional commercials. Our focus has transferred into the digital world, with an emphasis on social media platforms and targeted search engine advertising. It is still pretty challenging to determine how effective our advertising is because we do not sell to the public online. We have also renewed our emphasis on partnering with local charities, which often includes an advertising benefit on our behalf. Our best marketing has been our fleet of delivery trucks. They are closed box trucks with a large logo, so we constantly hear about people seeing our trucks in the area.recruiting, whether we have an opening or not.