After another record-setting year in 2022, GAWDA looks to carry its momentum into 2023. President Robert Anders laid out his vision for the year from the stage at the Annual Convention in San Diego. He vowed to "live every day with intentionality" and challenged those in attendance to do the same.
The GAWDA Board of Directors sets the tone for the membership throughout the year. Our volunteer leaders are on the front lines of the industry and can take the issues facing our industry and help to craft an effective strategy for the association. Members of the Board of Directors are here to serve the membership. The next few pages provide an opportunity to get to know this year's volunteer board. We thank the 2022-2023 GAWDA Board for their help in putting this together and for their service on the Board.
We asked the 2022-2023 GAWDA Board of Directors two questions: one get to know you question and one forward-looking question about our industry. These were their answers.
What are you most excited about
for GAWDA in 2023 and why?
What do you feel will have the biggest impact on our industry or be the biggest industry disruptor in the next five years?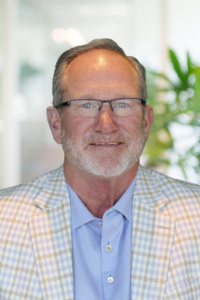 President
Robert Anders
Holston Gases, Inc.
As President this year, I am extremely excited about the SMC and AC. We are working very hard to put together meetings that people will want to attend. I am also excited to introduce the GAWDA MBA program to our customer offering. I hope we, as an industry, choose to invest in the future of our young talent by signing them up for this program
Industry disruptors aren't necessarily bad. Companies that can thread the needle of adapting to an ever-changing business landscape while not straying from their core business strategies will thrive in a "disrupted" market environment. Others will be focused inwardly instead of on their customers which will create opportunities.
President-Elect
Gary Halter
Indiana Oxygen Company
For me, it is about learning from Bob Ewing (GAWDA's 2022 President) and Robert Anders (our current President) about becoming an excellent contributor to GAWDA as the President for 2024. I am also looking forward to the SMC in Philadelphia; there is so much history about our wonderful country in Philly, plus I can gather more swag from my favorite movie series, ROCKY I, II, III and IV. And, of course, the obvious, spending almost a week at the GAWDA AC in Hawaii. Can't wait!
2. I believe the biggest impact on our industry, overall, will be the state or our economy, specifically inflation, along with the Russian/Ukrainian war. With that said, the Silver Tsunami and filling the gaps left by industry talent and heroes could be the major industry disruptor. More than that, though, is finding the talent to replace those leaving our industry and, most importantly, being patient with them and investing in them over the long term to become industry leaders for our future.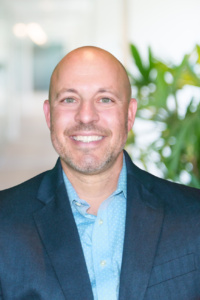 First Vice President
Eric Wood
O.E. Meyer Company
I am most excited about the engagement, the enthusiasm, and the opportunities that exist within and for our young professionals within the GAWDA organization. Like our respective businesses, these are the next generation of volunteers whose time and energy will continue the successes previously achieved.
I feel the biggest threat and disruptor to our industry continues to be decarbonization and the elimination of fossil fuels.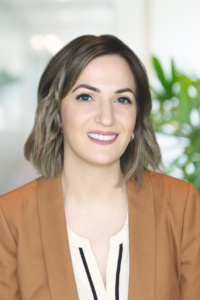 Second Vice President
Allison Earlbeck
Earlbeck Gases & Technologies
The GAWDA MBA program is sure to be a huge benefit to our members. With the coming wave of retirements from our industry experts, and younger and younger employees joining the ranks, many of us have been struggling to find the best way to invest in our team's development. The GAWDA MBA program will provide a solution to the biggest issue I believe our industry is facing – the need to get our high potential young professionals engaged and ready to move up within our teams.

The sale of Nitrogen currently makes up 29% of the industrial gas market. If dependability and technology related to onsite nitrogen generation increases, there is potential for disruption in our industry. We have not yet seen the tipping point for demand due to issues with reliability, but this could change in coming years with more development. This could be a huge threat to nitrogen distributors' asset investment, but it could also be an opportunity, as well. It is a product to watch in the coming years.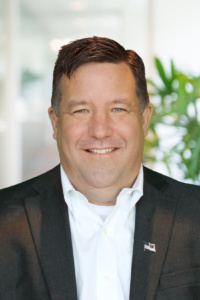 First Past President
Bob Ewing
Red Ball Oxygen Company
I am very excited for our SMC in Philadelphia, especially the great lineup of industry speakers. Returning to Hawaii for the Annual Convention will be a blast. Our young professionals have asked for more management training and the GAWDA MBA program is a really cool way to address that. This is a great example of how our association listens to members and works hard to incorporate their feedback into programming. Lots to look forward to this year!
Workforce! We will have to re-think everything in terms of how we attract talent, and keep that talent engaged and motivated. This task will be complicated immensely by the "silver tsunami." We are losing a lot of experience and talent to retirement. A large percentage of our member companies are experiencing transitions at every level from plant floor to C-suite. This will drive more consolidation, but those that remain committed to independence will have well-prepared leaders ready to step up. Our association will be more important than ever as we come alongside these new leaders and help them get up to speed quickly.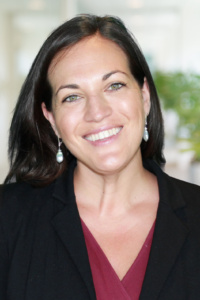 Second Past President
Abydee Butler Moore
Butler Gas Products
I am most excited for the National meetings lineup and for our Sales Workshop enhancement to the Seven Springs Regional. Robert Anders made a phenomenal selection of his National meetings this year with Philadelphia in the spring and Maui in the fall. This geographic diversity will capture distributors from across the country, and I anticipate Philadelphia will break all recent SMC attendance numbers! At the Seven Springs Regional this year, June 7th and 8th, GAWDA's very own Jay Spielvogel is teaching a half day sales workshop to open the event. He will bring industry-specific take-home content designed for Distributor and Supplier sales professionals.
The biggest impact on our industry in the next five years…Allison Earlbeck as GAWDA President! With many industry initiatives on the horizon including hydrogen, decarbonization, and harmonization of global safety standards, a significant opportunity staring us in the face is the technical development of our young and emerging professionals. As our industry's subject matter experts retire, we must close the gap with business-savvy and technically-sound rising talent. Allie not only has this demographic and succession perspective first-hand, she is deeply passionate about the trades and technical education. There are the right leaders at the right time, and Allison Earlbeck will be an industry game changer in 2026.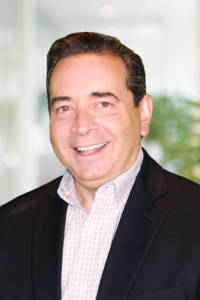 Vice President
Rafael Arvelo
Equigas, Inc.
2023 is going to be another excellent year for the gas industry. What is there not to be excited about for GAWDA in 2023? We have regional meetings that bring us excellent opportunities to connect with the people from each of those regions. Our Spring Management Conference will take place in the beautiful city of Philadelphia. Let's see if the Eagles can keep their ranking in 2023! The Annual Convention in the paradise island of Maui. And, in addition to those live events, we have access to amazing benefits including:
Access to the most knowledgeable consultants
Safety seminars and bulletins
The GAWDA Connection e-newsletter and Welding & Gases Today magazine
CGA Access, Safety and Compliance Webinars
The Women of Gases and Welding Educational Grant Program, the new GAWDA MBA program, and the University of Innovative Distribution are all excellent opportunities for members.
2. In my opinion, some of the most imminent opportunities for our industry in the next five years are:
Reshoring will have a huge positive impact for the next 5 years
Semiconductors are another positive driver in the USA
Hydrogen distribution will bring great opportunities to gas distributors for another ten years. This will also bring high demand on the equipment side.
On the other hand, some of the biggest disruptors I expect to see are:
The Fed should maintain a healthy interest rate between 5-7%. Above that will impact economic growth.
Inflation is forecasted to be 2.7% in 2023. Above 3.5% will have a negative impact on growth.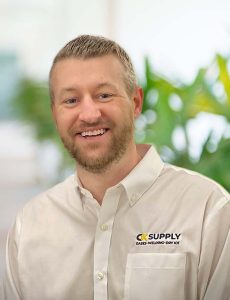 Vice President
Brad Dunn
CK Supply
Short Answer: All of It! Long Answer: I have been fortunate enough to attend GAWDA events since an early age. I am grateful and excited about the opportunity to formally get involved in some of the hard work that happens behind the scenes on behalf of the GAWDA organization and its members. I always enjoy meeting new members and look forward to making new connections in 2023. If we haven't met, please reach out through email, or find me at the next event!
It remains an exciting time for our industry and business leaders with plenty of opportunities and challenges. Outside of keeping an eye on our day-to-day business, I am trying to stay connected to new industry players and emerging technology as it relates to CO2, Helium, and Hydrogen.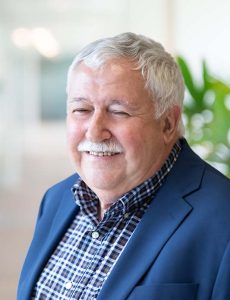 Vice President
John Hill
Willard C. Starcher, Inc.
I'm excited about attending the Annual Convention in Hawaii. My last trip there was in 1980, while stationed in Korea. I'm also very happy to have the compliance seminars being held in person rather than over a computer. You miss out on a lot when you cannot interact with the other people attending.
The planned elimination of fossil fuels will have a severe disruption of our industry if fully implemented. It will affect both our sales and costs of operation.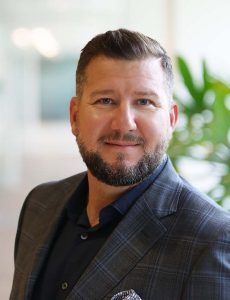 Vice President
Jason Kirby
Oxarc, Inc.
I always look forward to the SMC and the Annual Convention. The meetings provide me with the opportunity to sit down with our vendor partners and fellow distributors to discuss what's new as far as technology/products and discuss how their business is performing and what are they seeing/experiencing. I am excited about the GAWDA MBA Program. We have experienced several retirements with long term key managers, and we are in the process of training the new managers. I believe the GAWDA MBA program will assist us in providing the training we need to help them be more productive and successful in their new roles.

CO2 will have a major impact on the industry in the coming years. With the FM's, surcharges, no less than four price increases in less than 8 months and starting off 2023 with another significant price increase, CO2 is and will continue to be what keeps me up at night.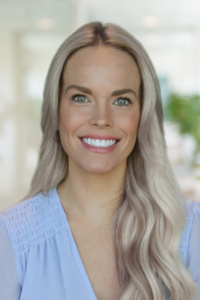 Vice President
Colleen Kohler
Noble Gas Solutions
I am excited to continue to serve on the GAWDA Board of Directors in 2023. We have a diverse group, which brings innovative ideas to the table. I am honored to serve with such a talented group of professionals these past few years. I am also looking forward to our Annual Convention in Maui! My husband and I got married at the Grand Wailea, so we are excited to return with our children. Many of my favorite childhood memories were made at the Grand Wailea during GAWDA Conventions with my father. Our family will continue that tradition this year. As always, Noble will continue to benefit from GAWDA safety seminars. We have embedded GAWDA safety trainings as part of our daily business practice. The MBA program is also a great way to "build the bench" in our industry and give back. Noble plans to contribute to this fund as well.

Like many other industries, the gas and welding world is ever changing. Over the past few years, we experienced labor shortages, product shortages, skyrocketing fuel prices, etc. Noble tried to focus on the positive from these challenging times by learning to adapt in different ways. Introducing second shifts and sourcing product through multiple vendors have been a couple ways that we have navigated through these hard times. Being a good employer by cultivating a true partnership with our employees, actively listening, and responding to their unique needs has been a contributing factor to maintain loyalty and growth. In turn, our employees work hard and strive to do what's best for our customers. Customer service, providing value added solutions and leveraging our relationships within our industry has been crucial to our growth and our customer's growth. Our customers trust that Noble will make every effort to take care of their business needs. Because of these examples, Noble has thrived despite these hard times. I feel confident that if Noble can nearly double in size over these past four years, we can succeed through most industry disruptors. Our industry has experienced consolidation, retirements, and inflation for many years and, as an industry, we will continue to persevere and succeed because of the great people we work alongside within our GAWDA organization.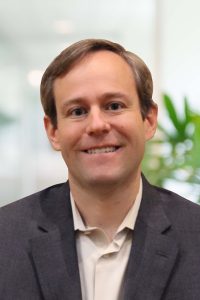 Vice President
Will Roberts
Roberts Oxygen Company
Every year I look forward to the SMC and the Annual Convention and learning what's new with our peers in the industry. For 2023 specifically, I'm interested in seeing how the GAWDA MBA program works and how we may use it to help develop our future leaders.
I think CO2 will have an oversized impact on the industry in 2023. There were significant supply chain issues in 2022 and demand continues to grow. It will be interesting to see how the increased demand collides with the new tax credits for sequestration and mineralization, as well as companies generally looking to clean up their processes and reduce CO2 emissions.
Vice President
Scott Rummans
Linde, Inc.
I am most excited about the Spring Management Conference in April. After a tough winter in the Midwest, it is a really great opportunity to see friends and colleagues right after the weather breaks for spring. Moreover, it will be my first in-person Board Meeting, and I am eager to spend time with the members and other industry leaders in Philadelphia at a critical time in our industry.
Innovation will be the most significant disruptor over the next 5-years. Between new products, packages and applications for gases and materials, the new opportunities for gas distributors will be robust. Led by innovations in the digital space, process automation and sustainability, companies in our industry will be able to provide new types of value to customers and new benefits to our employees. In addition, challenges are likely to arise as members look to capitalize and adapt to those same innovations and trends.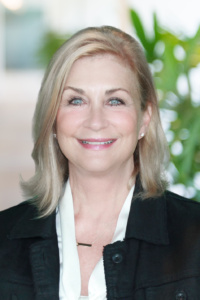 Vice President
Linda Smith
Chemweld, Inc.
I am most excited about planning the new Southeastern regional meeting along with co-regional chairs Britt Lovin (Andy Oxy) and Rafael Arvelo (Equigas.) We are planning to hold the first meeting in Marietta, GA in March 2024. 2023 will be spent planning and marketing this new regional meeting.
I think the biggest impact on our industry in the next five years will be two-fold. First, we have a mass exodus of boomers retiring out of our industry. They take with them over 40 years of knowledge, expertise, and a work ethic like no other. We are not only talking about upper-level management, but industry consultants, skilled trades people, warehouse personnel, and drivers. The good news is technology is making huge advances in artificial intelligence that will help shore up many labor-intensive processes. I would never wish for autonomous machines to replace people who need these jobs, however the labor shortage in some areas has been crippling to our industry. The future of AI in manufacturing and production is very promising.

 

Smart machines to weld, cut, test, pick orders, and even transport goods will help immensely to fill in the gaps caused by labor shortages. Hopefully, AI will also create an opportunity for displaced workers to be trained to operate and service these machines which may boost them into higher paying jobs.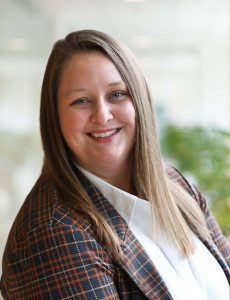 Vice President
Liz Standley
ILMO Products Company
I'm excited to see all of the hard work the different GAWDA committees pay off during the in-person events. We have an extremely engaged group of volunteers who are working hard to bring benefits to all GAWDA members. It's an exciting time to be a GAWDA board member.
I think there is a lot of uncertainty on the not-too-distant horizon. But one of the biggest disruptions for the gas industry will be the continued volatility in the CO2 market. With climate change being top of mind, the government is incentivizing CO2 sequestration, which will drive up prices in a market that is already stretched thin. CO2 is a vital building block of the economy, though most people don't realize it. I think there is an opportunity for a lot of innovation in how we manufacture, sell, use, and recapture CO2 while also taking a responsible position in the roll CO2 plays in climate change. It will take a lot of investment from so many different players, including many GAWDA members. It will be fascinating to see where the market goes.

   
To learn more about GAWDA's Board of Directors, visit gawda.org.