110 Year Anniversary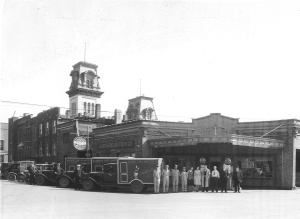 Like most companies that have lasted for 110 years, ILMO Products Company bears little resemblance to the company founded in 1913. When D.O. Floreth and his father, Henry Floreth, decided to open their doors, the company was a wholesaler of automobile accessories called Illinois Tire and Vulcanizing Company. Later, as the company evolved, it began going by Illinois Tire & Battery. It was through the automobile industry that today's ILMO Products entered the gas business.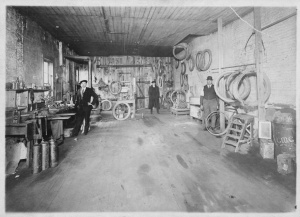 "[ILMO] got into the gas business through the carbide acetylene headlights for automobiles," says Executive Vice President Liz Standley. "We slowly transitioned from automobile accessories to welding supplies. We started carrying oxygen cylinders and related welding equipment to go with the acetylene. It took off from there." But while the company's name and primary products have changed over the last 110 years, its culture and ideals have remained constant. And it's those bedrock principles that have allowed ILMO to thrive for more than a century.
The company, founded in Jacksonville, Illinois, has not only evolved its product offering. It has also undergone massive growth. 
"There's been growth organically through scratch starts and through acquisitions," Standley says. "We eventually expanded into Missouri, which is how the name ILMO came to be. It stands for Illinois Missouri. Throughout our history, our name has changed; from Illinois Welding Supply to Illinois Missouri Welding Supply, then ILL-MO Welding Supply, and today we're ILMO Products Company. But even with all those names and iterations, it's the same family owned-and-operated business."
Today, ILMO Products comprises 110 employees and 11 locations. The company has also added new business areas, including ILMO Medical Gases, ILMO Specialty Gases, and ILMO Propane.
As ILMO Products begins its march towards the next 110 years, it is well positioned to be the single-source provider that its customers have come to know and expect.
GAWDA members represent the best-of-the-best companies in the gases and welding industries. Each year in the Summer issue, we recognize those GAWDA Members celebrating milestone anniversaries. In the Q3 issue's President's Column, GAWDA President Robert Anders explored the three C's of longevity. We want to add a fourth C for this column: Congratulations to all those GAWDA members celebrating anniversaries this year! And if you have a milestone anniversary coming up in 2024 and would like to be featured in this column next year, please reach out today at [email protected]