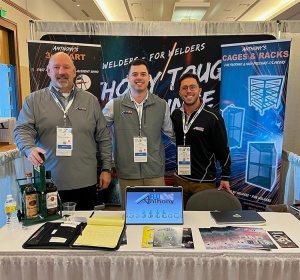 In 1955, Anthony Salvucci began his career managing a welding supply distributor in California when he realized the need for products to handle gas cylinders for his route drivers. Armed with an idea, Anthony left his current job to work in 1958 on cylinder handling equipment full-time alongside his son, Frank Salvucci. Together, the father and son laid the groundwork for the family business that continues to thrive 65 years later, Anthony Welded Products. 
The company, now into its third and fourth generation of family, continues to operate on the tenets that made Anthony and Frank successful all those years ago: making quality products, selling at competitive prices, listening to its customers, and making sure that the company is up to date with the changes of the industry.
"Reaching the milestone of being in business for 65 years is something we are very proud of and thankful for," says co-owner and President Frank Salvucci, Jr.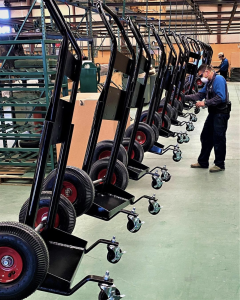 Today, Anthony Welded Products operates two manufacturing and shipping locations, in Delano, California, and Pearland, Texas. 
"Being in business for 65 years, we have seen and experienced many positive and negative challenges," says Salvucci. "Having a controlled family business, we can pivot quickly and adjust to current conditions in front of us."
In the next ten years, the company hopes to be fully automated in all areas of manufacturing. 
Concludes Salvucci, "On behalf of the Anthony team, I would like to thank our customers, GAWDA, and everyone else that has helped us reach this 65-year mark. Without all of you, this would have never happened!"
GAWDA members represent the best-of-the-best companies in the gases and welding industries. Each year in the Summer issue, we recognize those GAWDA Members celebrating milestone anniversaries. In the Q3 issue's President's Column, GAWDA President Robert Anders explored the three C's of longevity. We want to add a fourth C for this column: Congratulations to all those GAWDA members celebrating anniversaries this year! And if you have a milestone anniversary coming up in 2024 and would like to be featured in this column next year, please reach out today at [email protected]