Read the full press release below or on the company's website.
Keen Compressed Gas Co. is pleased to announce its receipt of ISO 17025:2017 accreditation from Perry Johnson Laboratory Accreditation, Inc.
Accreditation to the ISO/IEC 17025:2017 standard is recognized as the highest quality standard in the world for testing and calibration laboratories. Accreditation determined Keen has implemented a quality management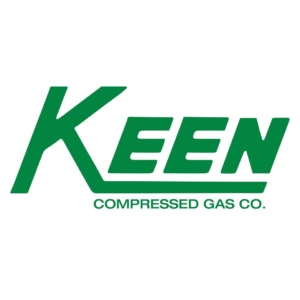 system, with personnel competent to perform testing and calibrations within the scope of accreditation.
In 2018, Keen Compressed Gas began construction on a new automated $6 million fill plant, which includes capabilities for industrial, medical, cryogenic and specialty gases. The plant is fully automated and driven by the latest technology.  Cylinders are filled via a gravimetric process that guarantees accurate and repeatable specialty gases that customers can rely on.  Completed in the fall of 2019, this state-of-the-art fill plant is now backed by the ISO accreditation.
"This investment in our business, our systems, and our personnel reaffirms Keen's commitment to our customers.  We will continue to provide the industry with the highest level of testing and certification of industrial and specialty pure and multi-component gas mixtures.  This is another step toward our goal of being the best and most reliable supplier of specialty gases in our market," says Bryan Keen, President of Keen Compressed Gas Co.
About Keen Compressed Gas Co.
Keen Compressed Gas Company is third generation, locally owned and operated company founded in 1919.  Keen is the Mid-Atlantic area's leading supplier of welding equipment, welding supplies, and industrial, medical, specialty and cryogenic gases. Keen offers knowledgeable and customer focused employees.  Keen represents a network of quality conscious vendors, backed up by extensive store inventories and a delivery fleet capable of providing next day service throughout our operating area.
Read Other June 15 Connection Items: