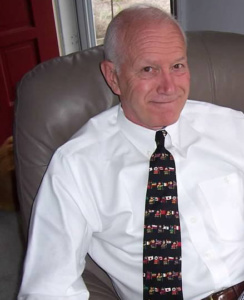 GAWDA extends its condolences to the friends and family of John "Jack" Miaskowski who passed away on May 29, 2020.
John was in advertising/sales for over 50 years, 16 of them with CryoGas International (now gasworld) where, as Advertising Sales Manager he helped grow the magazine into the industrial gas and welding industry's most respected business journal.  In the process of closing many deals, he made a legendary number of friends within that industry. John was the consummate sales professional who lived life to the fullest and was always willing to lend a helping hand and to offer a kind word. His positive attitude was an inspiration to all who knew him.
John is survived by his wife of 55 years, Kathy, who was always at his side at the GAWDA annual conventions. He also leaves his three daughters, Kathy (Pat) Spoerndle, Lisa (Matt) Arnold and Maureen (Scott) Lessing, and nine grandchildren of whom he was so proud.
In lieu of flowers, donations may be made to the Rotary Club of Strongsville, Ohio and online condolences maybe left at www.jardinefh.com
Read Other June 15 Connection Items: