Thirty young propane professionals, who were nominated by others in the industry, have been selected as Charter Members of the Young Gassers' 30 Under 30 Program. Each of these young adults will receive a variety of assignments, perks, and recognition within the propane industry for their participation.
This is the inaugural year of the 30 Under 30 Program. Created by the International Association of Young Gassers in conjunction with the National Propane Gas Association (NPGA) and the Canadian Propane Association (CPA), the program is meant in invest in, engage, and encourage young professionals working for companies directly involved in the propane gas industry.
These young professionals will be tasked to interact and coordinate on marketing and PR programs designed to improve the overall image and health of the industry; embed a younger and more vibrant point of view into industry trade associations; encourage other young persons, both professional and technical, to choose career paths in the propane gas industry; create liaisons and alliances between NPGA, CPA, state, provincial, and YG trade associations; and faithfully represent our industry to the national and international propane consumer through social and emerging media channels and local community involvement.
The International Association of Young Gassers is a professional networking, social, and service organization of the propane industry. For more information, visit younggassers.org.
Following is a brief description, as provided to BPN, of 15 of the inaugural members of 30 Under 30. The remaining 15 will be introduced in BPN's May issue.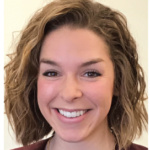 Monika Goss
R.N. Goss Gas Products
Reno, Pa.
Monika Goss earned her master's degree in biomedical engineering and had an exciting career managing a neural engineering research laboratory, but knew she always wanted to return as fourth generation to her family's business in industrial gasses, propane, and welding supplies. She returned in the spring of 2018 and served as the purchasing and inventory manager before taking on the responsibilities of assistant general manager in 2019.
Monika enjoys working with her father, third-generation Dave Goss, and having the opportunity to be a part of the next chapter at RN Goss Gas Products and Provanta Inc., both celebrating 85 years in business, and RenovEx Inc. Monika is excited for the future of the companies which includes projects such as converting the entire delivery fleet to propane-powered vehicles. In her free time, Monika loves to backpack, bake, and travel.
Read the remaining 15 here.
Other July 15 Connection News: