Ask Your Board is a feature that runs in the 2nd, 3rd, and 4th Quarter Issues of Welding & Gases Today. The purpose of Ask Your Board is to ask common business questions that all GAWDA members might be dealing with and to see how GAWDA's Board of Directors are dealing with these issues within their own companies. To submit a question for GAWDA's Board Members to consider, please email [email protected] 
THE QUESTION
The theme for this year's GAWDA Annual Convention is "Building a Bridge for Future Leaders." How does your company do a good job of identifying and preparing employees to take on promotions and leadership roles within your company?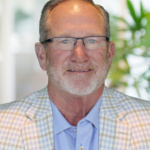 Robert Anders
2022 GAWDA President-Elect
Holston Gases, Inc.
I don't want to sound over simplistic, but we identify those people that have a high degree of character, strong work ethic, and a desire to learn. We are looking for people that the other employees are drawn to through their actions, not their words. Once we identify a potential future leader, we share with them our thoughts and the path they will need to take, including timelines and performance measures to achieve the role we envision for them. We both commit to the process and place the candidate with a mentor that is best suited to get them to the finish line.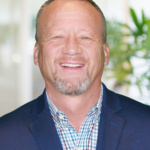 Gary Halter
2022 GAWDA 1st Vice President
Indiana Oxygen Company
Our process involves our leadership team and other members of management (Area General Managers, Operations Managers, Distribution Managers) evaluating our talent, documenting those who have the ability to take on more responsibilities, and then identifying current and future roles. We conduct this type of talent evaluation meeting usually on a quarterly basis. We care a great deal about our people and helping them grow. Once we have identified someone as a candidate for a future role, we will have a discussion with them to understand the roles within the company they would be interested in to hopefully ensure we have a fit. Our philosophy for the past several years has been to promote from within as often as possible; we have found that this philosophy is helpful with hiring and retaining talent.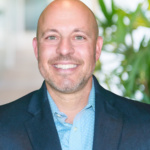 Eric Wood
2022 GAWDA 2nd Vice President
O.E. Meyer Company
We are actively involving all levels of operations and sales in our decision-making processes each day, as we solve problems and with continuous improvements initiatives. We feel strongly that empowering people to make decisions and problem solve gives us a great insight on that person's capabilities to manage and lead. As leaders, we must listen, observe, and empower our people to see if they have what it takes when challenged. We can teach welding, gases, and distribution, but it's up to us to identify those that have what it takes to be leaders.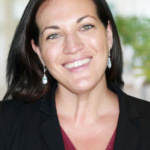 Abydee Butler Moore
2022 GAWDA 1st Past President
Butler Gas Products
Butler Gas history taught us to get up-and-coming talent in the game quickly. When founder Jack Butler, my grandfather, was diagnosed with terminal cancer, my father, Jack, was in his early 20's. Dad moved from Boston back home to Pittsburgh with his parents, purchased the business, and learned how to run the company from my grandfather's death bed. This fast-tracked succession between Gen1 and Gen2 taught us that A-players will always rise to the occasion come hell or high water, so do not be afraid to get High Potentials in the game early. We do not overthink preparation; it is better to plan early and proactively than to procrastinate by perfectionism. Some "lead, follow, or get out of the way" thinking allows us to identify potential leaders quickly by seeing who drives solutions in times of chaos, and we invest in continuously developing these people in our industry as much as possible.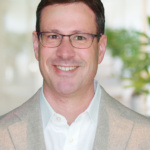 Brad Armstrong
2022 GAWDA Vice President
General Air Service & Supply
At General Air, we approach professional development through interpersonal, analytical, and individual reflection. Senior staff is actively engaged in every department in weekly or biweekly meetings and natural leaders become apparent when management is fully cognizant of the routine work being performed. Leaders are also identified based on current demands within the organization. We take an analytical approach when reviewing our organization chart quarterly to determine what teams could benefit from a fresh perspective. By working closely with all employees and having a firm grasp on the needs of the organization, we can identify and elevate those individuals with leadership potential.
Part of our corporate vision is to have the right people in the right seat, and with all management roles, we seek to promote from within. In addition to detailed training plans for all positions, General Air supports individual professional development for all employees through external training, internal seminars, and book reimbursement. Any employee seeking to advance their skills can participate in these programs. We have found that by encouraging growth opportunities, new leaders feel supported and confident in their role.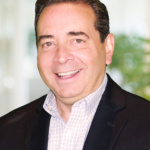 Rafael Arvelo
2022 GAWDA Vice President
Equigas, Inc.
EQUIGAS, Inc., like many other small family companies, does not have an HR team yet, though we are definitely getting to the point where we need to hire an HR person very soon. In the meantime, we have created a basic system to evaluate our staff and future leaders. But, before I get into the proper tools we use to find our leaders, I must mention that we emphasize the EQUIGAS Culture, which is based on principles on how you do what you do in the workplace (inside and outside). We also make it very clear what our values are. In a few words, we make everyone drink the "EQUIGAS Kool Aid" to promote our passion to serve.
In addition to any assessment tool, we focus on the future potential of every single employee, not necessarily their actual performance, which is also a good indicator, but we look to see if they have the vision, the passion, and the aptitude to grow and influence others inside the organization. The best performers are not always the best leaders. We also consider those that propose new strategies for improvements, or contribute good ideas; those that go the extra mile to satisfy customers and want to grow the business; those that are driven to take ownership not only of their responsibilities but of their department's to achieve beyond expectations; those who keep a great environment inside the company and manage themselves with emotional intelligence. Many of them do not know that they have the potential to become leaders, so it's in the company's best interest to create a program to train and develop new leaders. We even consider those that have real interest in reading the GAWDA Connection and Welding & Gases Today to learn more about our industry, our customers, vendors and even our friendly competitors.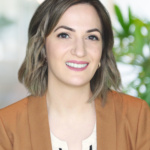 Allie Earlbeck
2022 GAWDA Vice President
Earlbeck Gases & Technologies
We ask our employees their 1-, 5-, and 10-year goals during our review process so we can help map what training or coaching they'll need to get in order to achieve them. Often, the answers will surprise us, as they don't follow the traditional trajectory of their current position. Someone in the operations department might want to move into accounting or someone from customer service might want to grow into HR. We've also gone through the exercise of creating a projected org chart to show what the company would look like in 5 years if we are able to execute our team's career plan. This has highlighted gaps that will be created on someone's retirement and allowed us to prepare well in advance by adding a new hire or tapping someone on the shoulder to ask if they'd be interested in growing into that role.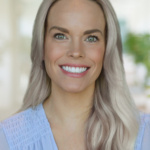 Colleen Kohler
2022 GAWDA Vice President
Noble Gas Solutions, Inc.
Noble does an excellent job identifying employees' career aspirations. On day one, we meet with our employees as part of our onboarding process. In this meeting, we ask them what career path they see themselves on. We then do a temperature check in our annual reviews. Many of our employees have worked in several departments within our organization. This makes them well rounded and versatile to the company. We also have employees who have been in the same position for 30 plus years. We recently had a sales manager retire after working for Noble for 48 years. That's pretty incredible. However Noble can foster our team to achieve their goals is advantageous for us. More than half of Noble's employees have worked here for 15 plus years. That is a strong statement. Training is another huge component to the growth of an employee. Our industry is so robust and ever-changing. It's important to invest in our people, so we can grow together. I would lastly say that encouragement and support is crucial when developing a team. Not every day is easy. With growth comes challenges. But, as long as they know they have a team to support them as they grow, you earn a trusted employee, potentially for life.