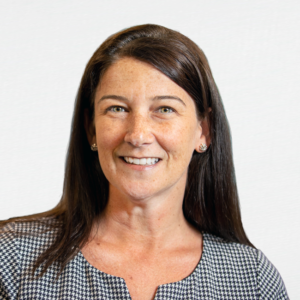 Anova recently announced that Danelle DiLibero will serve as its new vice president of people & culture. An accomplished human resources and talent professional, Danelle will lead Anova's end-to-end employee experience, ensuring Anova has the key strategies in place to accelerate a culture of performance excellence, high engagement and continuous improvement.
Danelle has more than 20 years of experience within various industries, including financial services (Goldman Sachs), consulting (BCG), engineering and manufacturing (Sensata Technologies), and technology (RMS). She joins Anova from her most recent position as the global head of talent acquisition at Verisk Analytics. In her new role, Danelle will establish the overall people and talent strategies and organizational development plans to attract and develop top talent.
Danelle joins Anova following a period of rapid organic growth. Earlier this year, Anova launched as the new singular, global brand combining industry leaders DataOnline, WESROC, Wikon, iTank and ISA (Intelligent Sensing Anywhere).
"Danelle will be fundamental in strengthening the experience we provide to the Anova family," says CEO, Chet Reshamwala. "She brings deep experience in building resilient people operations, while also developing a strong workplace culture rooted in values, brand, and transparency. We truly have the best team on the planet driving our business, and our investment in their careers is a top priority."
Danelle is an active conference speaker and panelist on the topics of HRTech, Candidate Experience, Diversity Best Practices, and the Future of Work. In 2015, Danelle was requested to participate in a discussion with the U.S. Secretary of Commerce to discuss job-ready education and education debt. She also enjoys her time as an advisory board member to Starship HSA and NetWorkWise. In the non-profit world, Danelle is an annual volunteer at the Patriot Outpost, a military hospitality venue at PGA tournaments and with The Laurus Project.
"The Anova leadership have built a unique and successful organization by fostering a culture that enables its team to do their very best work each day," said Danelle. "In an era of heightened corporate transparency, greater workforce mobility, and added skills gaps, Chet recognizes that culture, engagement, and retention are key challenges for business leaders. I am excited to have the opportunity to shape Anova as it continues to encourage a culture defined by meaningful work, deep employee engagement, and strong leadership. We're setting a standard and I can't imagine a more exciting time to come aboard!"
Danelle will work primarily from Anova Headquarters in New Providence, New Jersey but will have a significant presence in all the regions in which Anova operates.
View Other September 15 News Items: