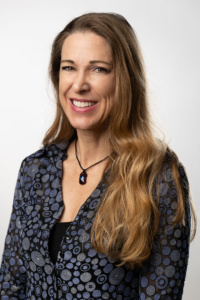 Cyl-Tec hired Sally Turner to be its Marketing Manager. In this position, Turner will be responsible for providing support for the sales team by providing critical sales collateral, multimedia resources and creative leadership. She will be a vital member of Cyl-Tec's management team for strategic business development in direction, planning and growth of the company. Turner will  also utilize compelling marketing strategies and cohesive design that construct the "face" of the company. Other primary responsibilities include: development of marketing strategies for corporate branding, print layout and design, website design, SEO, video production, social media, email marketing and trade show display. She will also be tasked with development and coordination of training seminars.
While Turner is new to the gas cylinder industry, she does have extensive experience with mechanical technology and manufacturing from her ten years' experience in the surface prep and concere polishing industry. Previous employment positions included eight years as a multimedia director with an advertising agency, three years as a graphic designer at a trade show directory publisher, and five years as an adjunct instructor at a community college.
Outside of work, Turner's interests include history, philosophy, anthropology, technology, health and nutrition and body building.
Other October 15 Connection Items: